It was another rainy day in Toronto at BMO Field on Saturday, as the New England Revolution paid a visit to Toronto FC.
New England Hand Toronto FC Their Third Straight Loss 
05/03/2014
It was another rainy day in Toronto at BMO Field on Saturday, as the New England Revolution paid a visit to Toronto FC. The Reds were coming into the game fresh off a bye week and had several key players back in the starting lineup, including Jermain Defoe. The Revs on the other hand, had a difficult game last week against the defending Champions, Sporting KC, but were able to pull off a big 2-0 win.
The pitch conditions were far from ideal, but that didn't stop Toronto FC from getting off to a flying start. Despite it being only the third time designated players, Gilberto and Defoe started up top together, the two were able to generate some decent opportunities early on.
The Brazilian striker, Gilberto, looked very lively throughout the first half, and had two good chances on goal inside five minutes. However, it was another Brazilian, Jackson, who opened the scoring in the 6th minute. Jackson`s long -range effort was deflected off of New England defender, A.J Soares, to find the back of Bobby Shuttleworth`s net.
After going behind 1-0, New England were able to dominate possession for large spells in the final 25 minutes in the opening half. Toronto FC often sat back and played on the counterattack. With Michael Bradley often leading the charge, the home side looked absolutely lethal at times.
New England found the equalizer in the 24th minute through a wonderful strike from rookie, Patrick Mullins. It was only Mullins` second start in Major League Soccer, as he was taken 11th overall in this year`s MLS Super Draft. He was able to stun BMO Field and Brazilian international, Julio Cesar, with a terrific shot that left the goalkeeper little chance.
Both teams continued to generate good opportunities on goal, as neither team looked content with the draw. Gilberto should have made it 2-1 in the 30th minute when his shot went just wide of Shuttleworth`s goal. The visitors also squandered a golden chance in the 37th minute when Teal Bunbery found himself alone with Cesar. The veteran goalkeeper was able to deal with the situation, and the game would go into the break even at 1 goal.
Toronto FC started the second half much like they did in the first half, and not how they ended it. They were able to create a number of decent opportunities, as they found space between the lines. However, they quickly started to resemble the lackluster team that ended the first half again.
Defoe and Gilberto had some real positive moments at times, but they often looked to much alike at times as well. They made the same run on more than one occasion, and neither had a particularly good second half.
Ryan Nelsen looked for more pace as the game wore on, as he brought Alvaro Rey and Issey Nakajima Farran, off the bench and into action. The Canadian international, Farran, has had two goals so far this season, and he replaced the goal scorer, Jackson, in the 78th minute. However, the subs made little impact on the game.
Doniel Henry, in his first game back from injury, made a fatal error in the 80th minute, with a clear handball in the box. New England`s Lee Nguyen stepped up to the spot and put it beautifully in the top right corner to make it 2-1 New England.
Gilberto`s MLS frustration continued as he headed a lovely cross on target, but Shuttleworth was able to palm it out off the post. Jermain Defoe would also hit the post moments after Bunbery missed a golden chance to make it 3-1 for New England.
It was an exciting game at BMO Field on Saturday, but one that will leave Toronto FC fans feeling frustrated to say the least. The Reds gave up another late goal to give them their third consecutive loss. While many could understand the two previous losses, as many key players were out with injuries, there are little excuses that can be made after Saturday`s match. Toronto FC had a full strength lineup on the pitch at BMO Field, and could simply not take advantage of their chances.
Toronto FC will take on the Vancouver Whitecaps at BMO Field on Wednesday night, in Amway Canadian Championship action. It is unclear what kind of a lineup Nelsen will go with, but the team will not play in MLS action next weekend, and we could see a full strength squad take the pitch.
New England will be thrilled with their second win in a row. Last week`s win over Sporting KC was impressive, but the Revs` first win ever at BMO Field, was an even bigger win. New England were able to mount a comeback on the road after giving up an early goal. With the win, the Revs temporarily move into first place in the East, and will enjoy a bye week next weekend.
New England Revolution Starting Lineup: Shuttleworth; Alston, Soares, Farrell, Barnes; Dorman (c); Fagundez, Nguyen, Kobayashi, Bunbury; Mullins
Toronto FC Starting Lineup: Julio Cesar, Bloom, Caldwell, Henry, Morrow, Jackson, Bekker, Bradley, Osorio, Gilberto, Defoe. #TFClive
| | | | | | | |
| --- | --- | --- | --- | --- | --- | --- |
| | | | | 5 | | |
04/30/2016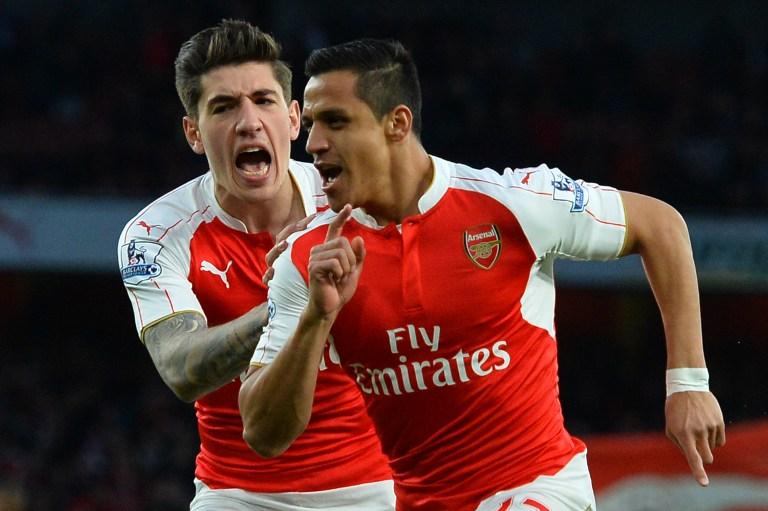 | | | | | | | |
| --- | --- | --- | --- | --- | --- | --- |
| | | | 6 | | | |
| | | | | | | |
| --- | --- | --- | --- | --- | --- | --- |
| | | | 3 | | | |
04/26/2016