FIFA 14 is announced with more minor improvements.
EA's FIFA 14: Minor Improvements Again
04/17/2013
FIFA 14 has been announced and it comes with more improvements. Mainly more of the same things that they promise each year: more real life feel, improve dribbling, better shooting and more fun. If you want to fall into the trap and buy FIFA 14 as a mindless consumer, go ahead, it's just another way for EA to make more money, a company that has received the "golden poo" award for two years in a row.

Electronic Arts is the worst voted company by consumers, given this was much driven because of their poor release of Sim City 5. EA says their main improvement this year is real physics on the ball, something that Konami has dominated with Pro Evolution Soccer (PES) long before EA. Also, keep in mind that the next generation consoles are about to be released and FIFA 14 has been announced for the consoles that already exist, not the future ones.

This is just another lazy EA game release to fill the pockets of a company that keeps getting the worst ratings by consumers ever, if you want to keep reading about my personal opinion I did so extensively under this preview video of FIFA 14.
I've been playing soccer video games my whole life and through that period of time, I've encountered a wide variety of games, from the very old, to the recent simulations that "feel" real. I remember the 1989 NES game by Jaleco that simply had the title Goal! From there on, I moved to SNES with games like Super Soccer, Virtual Soccer, International Superstar Soccer Deluxe and finally, FIFA 96. After that came the N64 that brought us into a new world of video games and brought us FIFA 64 (which in my opinion was horrible) and my all time favorite International Superstar Soccer (by Konami). After that, a new generation of consoles came again and I lost track of the Konami game that changed their name to Pro Evolution Soccer (and/or Winning Eleven) and I started playing EA's FIFA games exclusively.

Fast forward a bit more and I'm in college, my roommate has a PS2 and my neighbor an Xbox, with the next gen consoles to come out again. Sophomore year of college and we have moved to PS3 and Xbox 360 as soccer games continued to be developed, but almost exclusively between two companies, EA and Konami. Turns out my roommate is a PES (Pro Evolution Soccer) fan, but I have been playing FIFA exclusively for the past couple of years. This is when the endless debate between PES and FIFA games started for me, and I can honestly say that I am convinced that PES is by far a way superior game. Yes, PES lacks the official names and leagues, yet makes a way better soccer game than EA has ever managed to come up with. Now FIFA 14 has been announced today and it has been announced with new features and developments and I'd rather not bore you with the details since its more of the same.

Basically, what EA has said is that FIFA 14 is going to be better than FIFA 13 (like they do each and every year). They make tiny minor improvements and make the game more similar to PES because they know that people complain about FIFA every time (and its not like EA cares, they are after your money, not your happiness). Now, I have had this debate with everyone all the time, so I'm very prepared to debate anything you have against PES or anything good you have to say about FIFA, but it all boils down to this; FIFA is a game for the casual gamer that loves soccer, but lacks ability with the controller.

PES, on the other hand, is a very difficult game to master and it takes an expert gamer to score a goal (plus a great deal of knowledge of soccer). Countless times I have seen someone that has never played FIFA or even played video games pick-up a controller and play a friendly match with the score ending on a 3-3 draw. Scoring goals on FIFA is easy, its pre-determined, there's a niche to it that makes it seem empty to score, while in PES, to score just one goal can take hours of practice and a casual gamer might not even score in over 5 matches.

And of course, there's the people who only care about graphics. They say FIFA is better just because the graphics are sharper and because they have the official license. In my opinion, PES is better all around except for the licensing part. There's countless videos of the games compared side by side. Here's a video of the faces of PES 13 vs FIFA 13:
In the end, if you play FIFA or PES, it's all about having fun and not really debating which game is better. I think PES has always demonstrated its superiority, especially because it's made by a company I trust, Konami. It's also developed in England, while FIFA is developed in Vancouver, needless to say that I trust a soccer game where soccer fans actually live. If it was an ice hockey game, then yes, I might choose a Canadian developer over a British one.
| | | | | | | |
| --- | --- | --- | --- | --- | --- | --- |
| | | | 15 | | | |
04/30/2016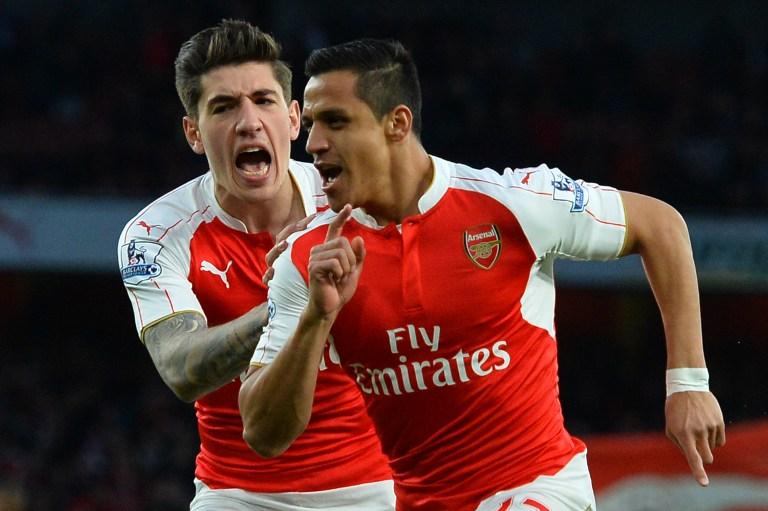 | | | | | | | |
| --- | --- | --- | --- | --- | --- | --- |
| | | | 6 | | | |
| | | | | | | |
| --- | --- | --- | --- | --- | --- | --- |
| | | | 3 | | | |
04/26/2016