Gay rights, marijuana legalization and the Hispanic community are helping soccer grow in the USA.
The Times They Are a-Changin'
04/19/2013
The United States is going through a big change, not only demographic, but in the legislative level as well, thanks to the mindset of "Generation Y". Gay marriage is in the process of becoming legal countrywide, marijuana is now legal for recreational use in two states and medicinal for many others. There's a great influx of Hispanics that not only migrate to the country, but the ones that were already here, are coming out to vote and to be a larger part of the community. April 20th has been a day to celebrate for all marijuana smokers, but it is turning into a worldwide holiday. Now, what does this have to do with soccer? Everything!

There is no denying it, soccer is growing rapidly in the USA, so are gay rights and the right to toke freely. I believe that all of them go hand in hand, soccer has always been considered a "stoner" sport in America. Generations after generations of marijuana smokers have played and followed soccer as their sport of choice. They have also adopted reggae as the music to represent their love for the plant, and no one represents the stoner/soccer population better than Bob Marley. If he wasn't the legendary musician he was, Bob could have chosen the path of soccer. He loved soccer as much as he loved his reggae music, women, marijuana and his native island of Jamaica.
April 20th, or as it is also known 4/20, is this Saturday and it is a day to watch MLS with or without a bong by your side. The headline game for stoners would be the
Colorado Rapids vs Seattle Sounders
, a match between two states that have fully legalized marijuana for recreational purposes. Colorado and Washington expect a great number of visitors to celebrate the holiday, visitors that undoubtedly have a soccer fascination. Now, I'm not claiming that all soccer fans are stoners, or that all stoners are soccer fans, but I find it to be the case more often than not. This match is now dubbed the "Herb Cup" amongst many other names and it will be the first of many to come. These two teams have played in the past and Seattle has won seven times, drawn once, and have only lost once to Colorado. The game also "coincidentally" will be played at almost 4:20 pm (it is set for 6 pm ET, 4 pm MT). Other fixtures in this very same day include matches between NYRB vs NE Revolution, Dallas vs Vancouver, Chicago Fire vs Columbus Crew, RSL vs Chivas USA, and LA Galaxy vs Sporting KC. All of them promise to be great entertaining matches.
I also mentioned gay rights for a reason. Soccer in the USA has been considered a "sissy" sport, or a sport for women only (and the USWNT have been great). A few months ago
Robbie Rogers came out of the closet
and has given his
first interview recently
. He might not have realized it, but his actions are an inspiration for countless of closeted soccer players. The acceptance of gay people in our communities has been improving at large, but in the sport community it has always been a taboo. Rogers valiantly declared his homosexuality and his reasons for leaving soccer, but I believe that the times are a-changin'. I believe that in the following decade we might have a soccer team exclusively made up of gay men. It is a popular belief that female soccer players (or softball ones) are lesbians by a large majority, yet it is accepted and rarely criticized, but gay soccer players are shun. Rogers' coming out might have a way larger impact that he never had imagined.
And finally, the demographic change. America has been a land that welcomes immigrants and we are in the process of reforming our immigration laws. There are people worldwide looking to be part of the American dream, but lately the immigrants that the government tends to focus on, are those who are Hispanic, mostly coming from the Mexico/USA border. The Hispanic community largely favors soccer as the main sport, followed by baseball (the all American past-time). The great numbers of Latinos that follow the sport that help MLS grow is so grand, that MLS games are now being broadcast in Spanish. It is also going the other way around, since many 2nd or 3rd generation Latinos forget their native tongue and become solely English speakers, now Liga MX games are also being broadcast in English.
The times are a-changin', and I believe it is for the better. At least if we're speaking only about the benefits that it brings to the sport. Yes, I believe the stoner community, the gay community and Hispanics will help soccer grow to be a more important sport in the USA. The beautiful game is also the most open minded, that's if we ignore all the racism, homophobia and violence that I hope soon will disappear forever.
04/30/2016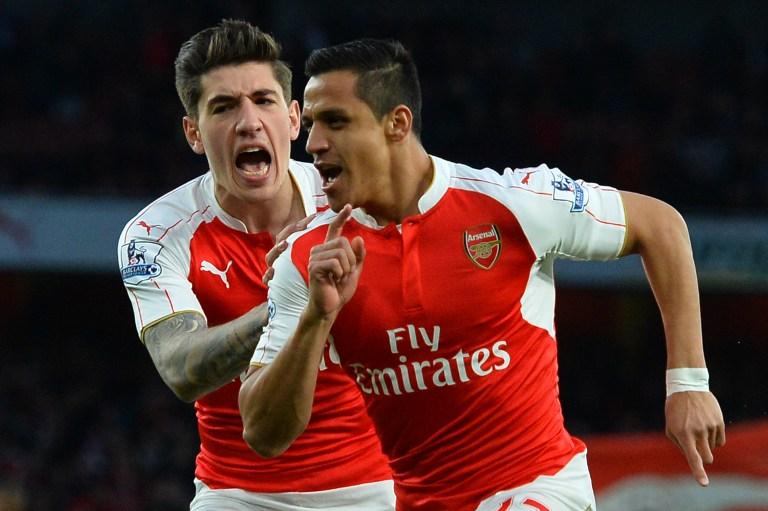 | | | | | | | |
| --- | --- | --- | --- | --- | --- | --- |
| | | | 6 | | | |
| | | | | | | |
| --- | --- | --- | --- | --- | --- | --- |
| | | | 3 | | | |
04/26/2016