Eric Abidal reveals to Spanish radio station that former teammate Dani Alves offered him his liver when he was in need of a liver transplant.
Dani Alves Offered to Donate his Liver to Abidal
09/15/2013
Footballers, and teammates can be a great friends; as shown by Dani Alves and Eric Abidal. They've playing together in Barcelona for some years now and their friendship is really strong. During an interview with Catalunya Radio, Eric Abidal said Dani Alves offered him his own liver when he needed it.
Abidal joined Barcelona in the summer of 2007 as a replacement for Giovanni van Bronckhorst. During his time in the Spanish club, Abidal has had regular trophy success: four domestic league titles, three Copa del Rey triumphs and two Champions League winners' medals.

His health problems have seen him play an increasingly limited role in the last two years, but Abidal has won hearts of football fans around the world. He has taught everyone an important life lesson: to never give up.

The French player was diagnosed with liver cancer in March 2011. Just two-and-a-half months after undergoing a three-hour operation to remove the tumor, Eric Abidal played the full 90 minutes in the Champions League final against Manchester United.
He was immensely popular and loved at the Nou Camp; his emotional exit has showed it. Now Monaco's player, revealed one amazing thing about former teammate Dani Alves.

Abidal told Catalunya Radio that Dani Alves, wanted to give him his liver, but it couldn't be done. Abidal's cousin ended up donating him part of his liver.
"My relationship with Dani goes much further than him taking my old No.22 shirt. When I had to undergo surgery, he offered to donate his liver. Of course, it's completely out of the question because he is a professional footballer. Our relationship goes much deeper than friendship' he told Catalunya Radio, Spanish media reported.

A truly incredible act of friendship and kindness. Dani Alves is not the most loved football player, but whatever your opinion about him is; you have to admit that as a human being he deserves a lot of respect.
04/30/2016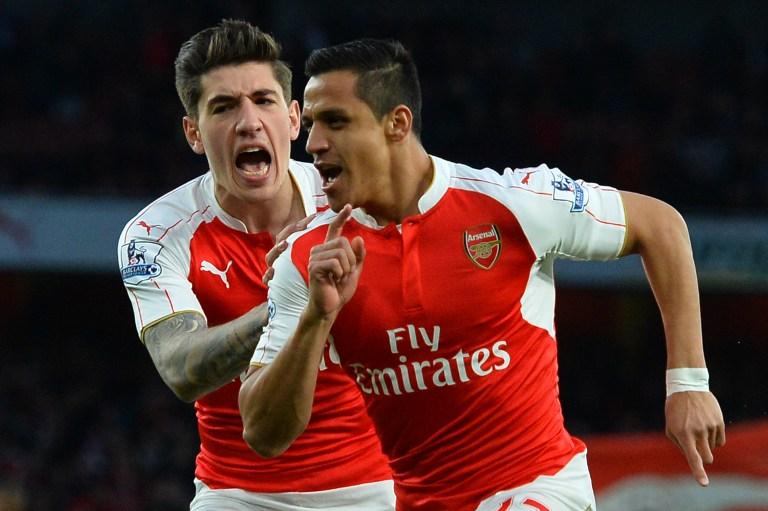 | | | | | | | |
| --- | --- | --- | --- | --- | --- | --- |
| | | | 6 | | | |
| | | | | | | |
| --- | --- | --- | --- | --- | --- | --- |
| | | | 3 | | | |
04/26/2016