robin van persie's shirt is a best seller in the UK
RVP is a Best Seller!
03/07/2013
Exciting research published this week has revealed which football player sells the most shirts in the United Kingdom. You won't be surprised to find out that the list is dominated by Manchester United players.

Kitbag.com has reveled that Manchester United striker, Robin van Persie, is the most popular Premier League player according to the number of shirts he sells. He tops the list with a 25.4% share of all kits sold.

Robin has scored 19 times and United are at the top of the Premier League so it seems like £24million move is paying off for Sir Alex Ferguson.

Liverpool's legend, Steven Gerrard, is the second on the list with 8.2 per cent of sales , Wayne Rooney and Shinji Kagawa are third and fourth with 6% and 5.8% respectively while Liverpool striker Luis Suárez is fifth with 3.6%.



Here are the top 10 shirt sellers in the United Kingdom:
1) Robin van Persie – 25.4 %
2) Steven Gerrard – 8.2 %
3) Wayne Rooney – 6 %
4) Shinji Kagawa 5.8 %
5) Luis Suárez – 3.6 %
6) Eden Hazard – 3.1 %
7) Paul Scholes – 2.7 %
8) Fernando Torres – 2.5 %
9) Sergio Agüero – 2.2 %
10) Lukas Podolski – 2.1 %
04/30/2016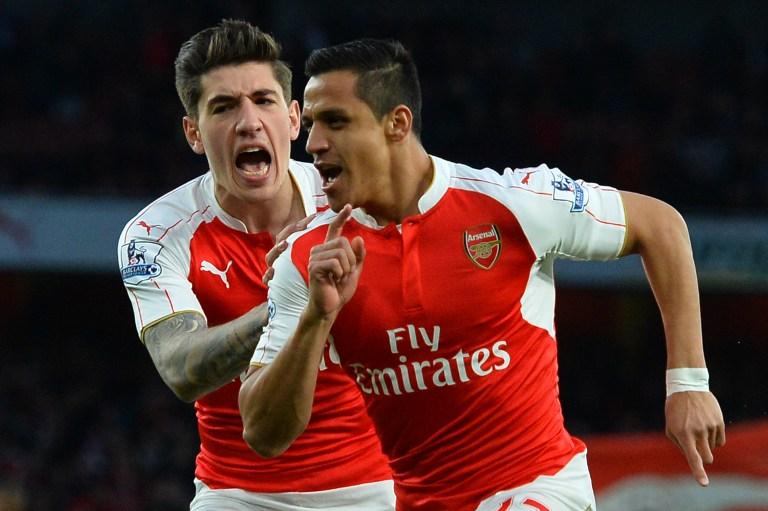 | | | | | | | |
| --- | --- | --- | --- | --- | --- | --- |
| | | | 6 | | | |
| | | | | | | |
| --- | --- | --- | --- | --- | --- | --- |
| | | | 3 | | | |
04/26/2016