CARSON, Calif. -- Throw out the first half in Kansas City, the Columbus debacle and the first half in Colorado, and the LA Galaxy have been playing out of their heads the past six weeks.
Dominant Galaxy climbing Western, Shield tables, close to top spot
08/28/2014
CARSON, Calif. -- Throw out the first half in Kansas City, the Columbus debacle and the first half in Colorado, and the LA Galaxy have been playing out of their heads the past six weeks.
They were at it again Wednesday night with another comprehensive performance in a 4-1 home romp over Eastern Conference leader D.C. United, which looked a lot like the performances in routs over New England, Seattle, Portland and Vancouver, the one-sided draw with San Jose, and the galvanizing second-half comeback against the Rapids in suburban Denver.
You know the stuff: constant possession, superb movement and passing, aggressive defending that allows foes nearly no time on the ball and little hope of building anything concrete.
Alan Gordon scored just 67 seconds into the game, Omar Gonzalez doubled the advantage with a 25th-minute volley -- his first MLS goal scored with something other than his head -- Baggio Husidic completed a jaw-dropping 26-pass sequence just before the break, and Landon Donovan, the catalyst in all three strikes, added a late penalty kick to end whatever suspense was lingering.
It was a brilliant showing, just like so many in the last month and a half, that served as a reminder of their 2011 campaign, when they led wire-to-wire, won 19 games, collected 67 points and swept through the playoffs to the first of back-to-back MLS Cup titles.
"I think we might be playing even better football than we were in the past," said Gonzalez, who has three goals in the last five games. "The way we played tonight, passing the ball the way we did, getting teams to come out and chase us and make them chase for about two minutes, I don't think I've ever seen us do that. It was very exciting."
Husidic, Juninho and Marcelo Sarvas were sensational in front of the backline; Gordon showed off his mobility and ability to hold the ball and combine in relief of Robbie Keane, who skipped the game with a minor, unidentified injury; and goalkeeper Jaime Penedo, with long stretches of little to do, came up big when D.C. finally found its attack after bringing on Fabian Espindola in the 61st minute.
Everything has fallen into place.
"We're moving well and we're passing well and we're creating opportunities, but I think the biggest catalyst is when we defend well," said Donovan, who picked up two assists to push his career mark to 127, just eight off Steve Ralston's MLS record. "It puts us in good position going the other way, so, ironically, we focused more on our defending and we ended up scoring more goals.
"I think when you're tuned in that way defensively, it also makes you sharper offensively, and so it's been great. Things are going our way, bounces are going our way, and it's been a lot of fun to score goals."
Wednesday's victory carried the Galaxy (11-5-7) to No. 2 in the Western Conference and Supporters' Shield tables, just two points in back of the Sounders, and should Colorado pull an upset in Seattle on Saturday, LA would grab the top spot with a win in Sunday's final SuperClasico of the year against Chivas USA.
The Supporters Shield, which the Galaxy last won in 2011, is within reach.
"We want to make a push for it," Donovan said. "It's a little dangerous when you have games in hand all season [as the Galaxy have], because you add up the points in your head without the points actually being on the board. But now we've won these games in hand, and so now we're even with Seattle in games and a couple points back, we've leapfrogged [Real] Salt Lake and [FC] Dallas, we play Dallas twice more and Seattle twice more, so there's every chance we can get there, and, like we've been doing, we'll take it one game at a time."
Donovan was asked afterward if this is the best he's seen the Galaxy play since 2011.
"Yeah, I think so," he responded. "I just think we have a very good comfort level with each other. When we defend that way and we're committed that way, with that kind of aggressive attitude defensively, we do all those offensive things naturally and we move naturally and we pass naturally and we all have a good understanding for each other.
"Those things are always there, but when you add in the defensive side and the mentality that we've had, it makes us a very good team."
| | | | | | | |
| --- | --- | --- | --- | --- | --- | --- |
| | | | | | | |
04/30/2016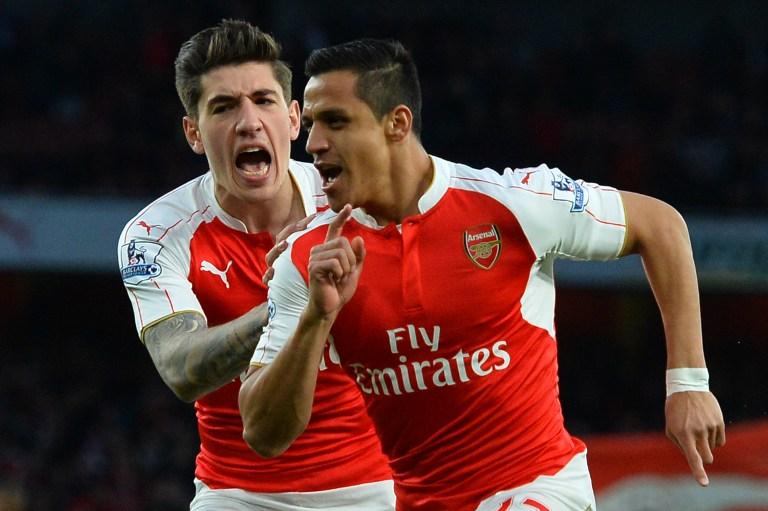 | | | | | | | |
| --- | --- | --- | --- | --- | --- | --- |
| | | | 6 | | | |
| | | | | | | |
| --- | --- | --- | --- | --- | --- | --- |
| | | | 3 | | | |
04/26/2016