CARSON, Calif. -- The LA Galaxy believe, after a gutty and focused performance last weekend, that they know what they're going to bring to Friday night's Fourth of July clash with the Portland Timbers.
Galaxy want to build on success, face 'tricky' Timbers in 4th of July clash
07/03/2014
CARSON, Calif. -- The LA Galaxy believe, after a gutty and focused performance last weekend, that they know what they're going to bring to Friday night's Fourth of July clash with the Portland Timbers.
They just don't have a clue which Timbers team is going to show up.
It's a critical showdown between would-be Western Conference title contenders sitting much further behind the leaders than expected, and LA, which is on a five-game MLS unbeaten streak, would like to think they turned a corner on a frustrating first third of the season with their 1-0 win last weekend at San Jose.
They called it their most complete performance, in terms of keeping concentration and doing what needed to be done for the full 90 minutes. They've played this year, but they hadn't had fewer blips than in the 1-0 triumph.
"I think [we need to capitalize on that]," forward/midfielder Landon Donovan said ahead of the second meeting between the teams this year. "We weren't great, technically we weren't perfect with our passing, but the effort and energy and concentration was excellent. And if we do that at home with our quality, we're going to win more often than we lose."
The Galaxy (5-3-5) could be unbeaten if they'd avoided lapses during their superior performances, and they deserved more from the 1-1 draw in Portland on May 11, when Robbie Keane finally gave LA a lead in second-half stoppage and Diego Valeri answered just before the final whistle.
The Timbers (4-5-8) have dealt with some of the same problems. They haven't always claimed the points they've deserved, needed nine games to notch their first victory, and have struggled to find goals against defensive-minded opposition.
"They're a little bit of a tricky team to scout, because you watch them last week against [Sporting] Kansas City, they lost the game, but you look at them and you see so many flashes of greatness, and you saw that last year," Donovan said. "So it's dangerous, because they're a team that if they turn it on and they're playing well, then they can be a very good team, and they can beat you.
"We don't know what we're going to get, but we're going to expect a really good game."
The Galaxy won't have Omar Gonzalez back -- he's about to rejoin the club after the U.S.'s World Cup elimination, but Arena said he would not consider using him Friday -- and they decisions about who's going to fit where on the backline. Gonzalez will move into his usual spot in the middle, and head coach Bruce Arena and his staff must determine who's next to him -- and who plays on the outside.
Dan Gargan and Robbie Rogers have been the outside backs for three of the last four competitive matches, and A.J. DeLaGarza has spent time on both sides and in the middle. Leonardo, Tommy Meyer and Kofi Opare also are bidding to partner Gonzalez.
Meyer's strong showing against the Earthquakes helped his cause. Arena called it the "best game of his career."
"He's at a point in his career where it should be coming together a little more for him," Arena said. "He's gotten an opportunity, and, hopefully, he can take advantage of it."
The third-year defender has started six of the last eight Galaxy games, and the time is helping his development.
"He's still a guy that's relatively young, but I think he understands when the moment comes to grab a spot," associate head coach Dave Sarachan said. "I think now he's really dug in, and his level of concentration, his recognizing when there's danger, all of that has improved, and I think the physical part of his game has improved. Because I think that's some of the areas he didn't do so well at as a younger player. And I think now he's pushed himself into our conversation."
| | | | | | | |
| --- | --- | --- | --- | --- | --- | --- |
| | | | | 1 | | |
15 hrs. ago
M'Baye Niang put the nightmare of the Paris terror attacks firmly behind him with two goals and an assist as AC Milan crushed a sorry Sampdoria 4-1 at the San Siro on Saturday.
Niang admitted last week the events of the past fortnight had left him worried for the safety of family and friends in and around the French capital.
But the 20-year-old from the Paris suburbs produced a confident performance for the Rossoneri, first delivering for Giacomo Bonaventura's opener on 16 minutes and then beating Emiliano Viviano from the spot after the Milan winger had been hauled down in the area seven minutes before the interval.
Niang secured Milan's seventh win of the campaign when he fired under Viviano four minutes after the restart after the 'keeper's fluffed clearance.
When he was replaced by Luiz Adriano 15 minutes from the whistle it took the Brazilian just four minutes to find the net after volleying Alessio Cerci's intelligent cross past Viviano.
The only blot on Milan's copybook was Gianluigi Donnarumma's failure to stop Luis Muriel from the spot after Andrea Pioli had tugged on Eder in the area in the closing minutes.
Milan moved up to fifth place at seven points behind leaders Inter ahead of the remainder of the weekend matches, with Sampdoria's second successive defeat under new coach Vincenzo Montella leaving them 14 points adrift.
"It was an almost perfect performance," said Milan coach Sinisa Mihajlovic, who gave a special mention to Niang.
"He's a big player for us, he was doing really well in pre-season then he got injured. Now he's back in form and he's doing well, but he already showed at Genoa (loan) what he was made of."
For the fifth consecutive match Mihajlovic opted for teenage goalkeeper Donnarumma over the more experienced Diego Lopez but the 16-year-old had to dive low to parry after his messy clearance fell to Roberto
Soriano 30 yards out in the opening minute.
From then on, it was all Milan with Niang the main protagonist before making way for Adriano on 74 minutes.
Having spent the last half of last season on loan at Genoa, the striker said he in enjoying playing in a pure
striker's role under Mihajlovic.
"I'm really happy because I've been waiting for this for a longtime, the hard work's paying off and I hope it continues like this," said Niang.
"I played as a centre-forward, the position I prefer and I think that along with our win over Lazio this was our best display this season."
Milan broke the deadlock on 16 minutes with Alessio Cerci, whose eighth minute goal was ruled offside, involved before Niang burst down the right to fire in a weighted delivery that Bonaventura slid in to meet at the back post.
Milan built on their momentum and Niang almost doubled the lead when he collected Juraj Kucka's short delivery on the right to drag his angled shot inches wide of Viviano's far post.
Sampdoria were struggling to find any rhythm and Milan's movement in the final third of the pitch was causing huge problems for the visitors.
Niang left Edgar Barreto behind to burst down the right and fire across the bows, but Bonaventura's first-timer from the six-yard line blasted over.
Samp's only real chance came when Luis Muriel dribbled his way into the area but despite turning Milan's defence his promising strike was blocked by Alessio Romagnoli.
Niang came close twice with flicks that inched wide of Viviano's post just after the restart.
But when the 'keeper fluffed a clearance, Niang collected and strode confidently into the area to fire under his body and secure the second brace of his Serie A career, after hitting a double for Genoa against Verona last season.
A tiring Niang soon made way for Adriano and only four minutes later Cerci was given time and space to the right of the area to pick out the Brazilian with a pinpoint pass which he controlled before firing past a helpless Viviano.
Earlier, Torino moved up to seventh place with a 2-0 home win over Bologna thanks to second-half goals from Andrea Belotti and Giuseppe Vives.
15 hrs. ago
| | | | | | | |
| --- | --- | --- | --- | --- | --- | --- |
| | | | 6 | | | |
15 hrs. ago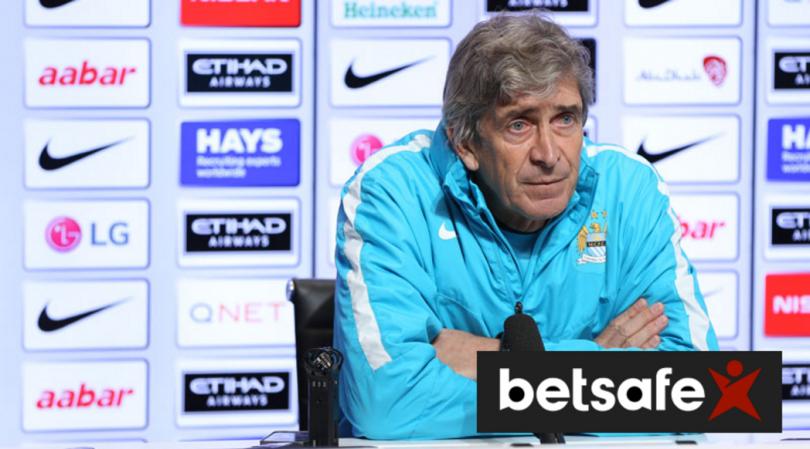 | | | | | | | |
| --- | --- | --- | --- | --- | --- | --- |
| | | | 2 | | | |
1 day ago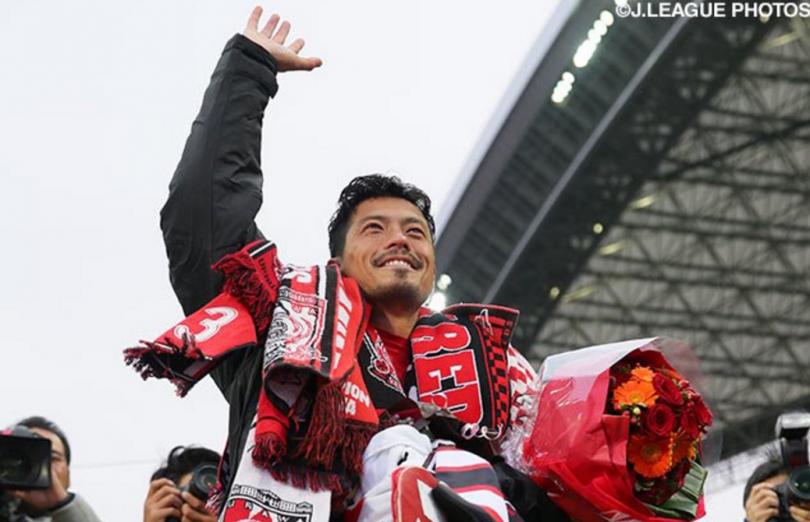 | | | | | | | |
| --- | --- | --- | --- | --- | --- | --- |
| | | | 3 | | | |
| | | | | | | |
| --- | --- | --- | --- | --- | --- | --- |
| | | | 5 | | | |
1 day ago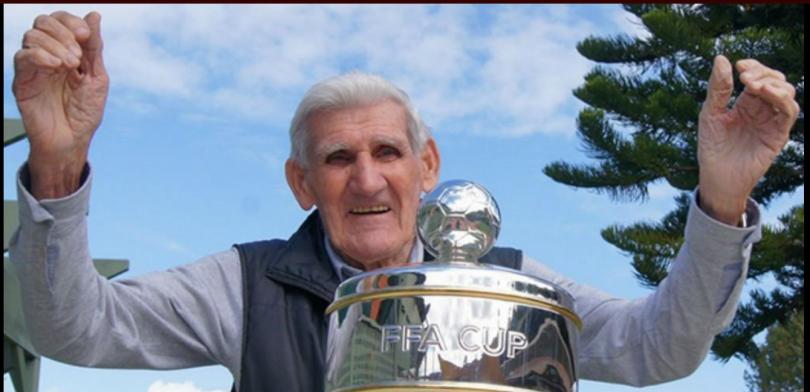 | | | | | | | |
| --- | --- | --- | --- | --- | --- | --- |
| | | | 7 | | | |
| | | | | | | |
| --- | --- | --- | --- | --- | --- | --- |
| | | | 5 | | | |
2 days ago
| | | | | | | |
| --- | --- | --- | --- | --- | --- | --- |
| | | | 11 | | | |
2 days ago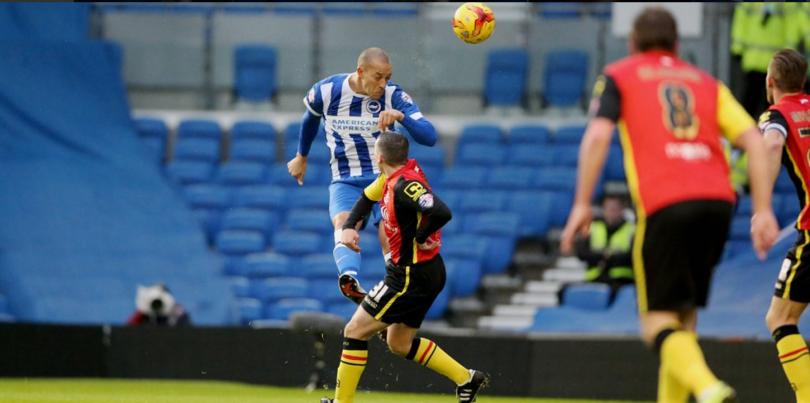 | | | | | | | |
| --- | --- | --- | --- | --- | --- | --- |
| | | | 6 | | | |