The best thing about bringing Alan Gordon back to Southern California? For the LA Galaxy, it's that he's not going to be killing them anymore.
Gordon 'thrilled' to return to Galaxy, says he's ready to contribute
08/12/2014
CARSON, Calif. -- The best thing about bringing Alan Gordon back to Southern California? For the LA Galaxy, it's that he's not going to be killing them anymore.
The big, veteran striker, who started his pro career a decade ago with the Galaxy and returned Monday in a trade with the San Jose Earthquakes, had been quite a thorn for LA, scoring seven goals in 10 appearances against his former club, with at least one for each of the three other teams for which he's since played.
The best thing about returning to the Galaxy? For Gordon, it's that he'll again get the chance to make a contribution after watching his opportunity in the Bar Area diminish since Mark Watson took charge.
It's all win-win, as far as Gordon and the Galaxy are concerned, and he could see his first action with the club since 2010 when they visit Columbus for a game Saturday evening.
"I'm thrilled to be back," Gordon, 32, who scored 22 goals in 126 competitive matches in 6½ years with the Galaxy, said following Tuesday morning's training session at StubHub Center. "It's been a few years, and, obviously, this is the team to be on, it seems. I'm thrilled to be back in Southern California, back with [an] elite organization. ... It does feel like home."
The Galaxy dealt Gordon to Chivas USA in August 2010, and he went to Toronto FC just before the 2011 season kicked off and then to San Jose four months later. He and Steven Lenhart, the Earthquakes' "bash brothers," provided a tremendous physical dimension for the team, and Gordon scored 13 goals two years ago as it claimed MLS's Supporters' Shield, as regular-season champion.
The 6-foot-3 Gordon was prized by former Quakes coach Frank Yallop -- they had worked together with the Galaxy in 2006-07 -- but he'd struggled to make an impact for the club this season, playing only 665 minutes in 15 games, six of them starts, without a goal or assist.
"It was frustrating," said Gordon, whom the Galaxy drafted in 2004. "You always want to play [and] I feel I have a lot more to give. I don't think my game has changed at all since 2012, it was just kind of, you know, different coaches like different players, so that's kind of what happens. I was on the sideline ready to go, and I'm happy to be in a better situation."
The Galaxy are quite pleased to have him. They know him well -- six players and most of the coaching staff remains from Gordon's first stint with LA -- and respect what he does on the field and his presence in the locker room.
Donovan says that "the guys love him" -- and that he'll broaden the Galaxy's attacking wherewithal.
"Obviously, his size is a big plus, his ability to hold the ball under pressure," Donovan said. "I think people don't realize he's gotten a lot better technically and with his feet as the years have gone on, and he's much more comfortable playing good soccer [as opposed to San Jose's direct approach] as the years have gone on.
"We're a team that likes to play, but we're also a team that needs guys who are hungry to score goals, and that's one of his best attributes and something he's always had."
Said Gordon: "I'm a little more polished, I'm more experienced, and I think I'm a better goalscorer than I was. When I was here, I was young and learning, and I think in my travels I did a lot of growing. Hopefully, I can come back and just be able to contribute."
LA wants a consistent big threat among its attackers and hasn't been satisfied with its options. Arena brought in two bigger forwards during the offseason, but Samuel returned to Fluminense last month and 6-foot-5 Canadian Rob Friend has been inconsistent while dealing with mostly minor injuries.
"If you have guys whipping in balls, he can pretty much get to a lot of things that most guys can't get to, because of his size ...," defender Omar Gonzalez noted. "When teams are sitting deep on us and just putting 10 guys behind the ball, hopefully we can put the ball out wide and find him inside the 18."
The Galaxy have seen him do it too often before, for other teams.
"You've seen what he's done against us," defender Todd Dunivant said. "I don't know all the stats, but whether it was Chivas or Toronto or San Jose, he scored a lot of goals against us. He can do that. I think in the right environment he can thrive, and we're hoping to give him that."
Gordon had four goals in his first three games against the Galaxy, including headers deep into stoppage to give Toronto FC a 2-2 draw in June 2011 and complete San Jose's comeback from a late two-goal deficit for a 3-2 win in May 2012. He netted two, including a 93rd-minute winner, as the Earthquakes overcame another two-goal deficit in June 2013.
"Those were good moments for me," Gordon said. "I'm looking to have some good moments here."
| | | | | | | |
| --- | --- | --- | --- | --- | --- | --- |
| | | | | | | |
04/30/2016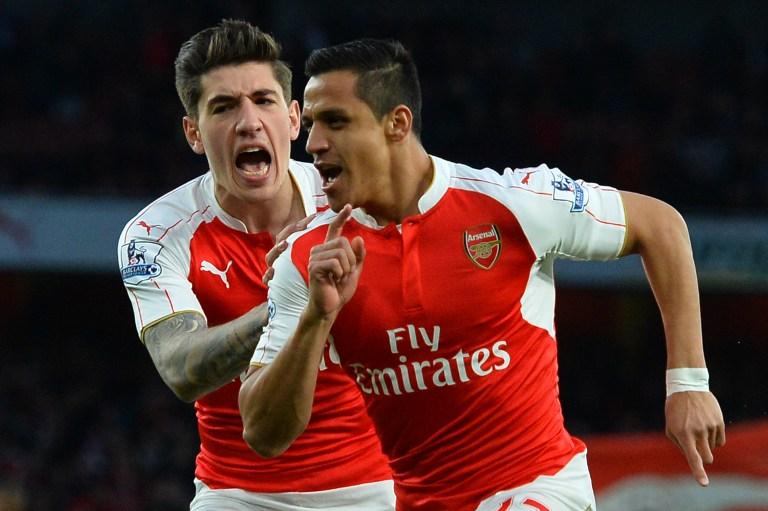 | | | | | | | |
| --- | --- | --- | --- | --- | --- | --- |
| | | | 6 | | | |
| | | | | | | |
| --- | --- | --- | --- | --- | --- | --- |
| | | | 3 | | | |
04/26/2016