Porous set-piece defending gave Real Salt Lake early command of its home opener, but Robbie Keane struck 15 minutes later to pull the LA Galaxy level, and the teams split the points in a testy encounter Saturday afternoon in Sandy, Utah.
Keane's Strike Lets LA Galaxy Share Points with RSL
03/22/2014
Porous set-piece defending gave Real Salt Lake early command of its home opener, but Robbie Keane struck 15 minutes later to pull the LA Galaxy level, and the teams split the points in a testy encounter Saturday afternoon in Sandy, Utah. Alvaro Saborio gave RSL (1-0-2) a 19th-minute lead, but Keane struck following a midfield turnover in the 34th minute to prevent the Utahns from claiming their second victory over LA this season.
Joao Plata, who departed with a hamstring injury late in the first half, should have scored at the start for RSL, and Ned Grabavoy nearly broke the tie a dozen minutes into the second half. The Galaxy (0-1-1) picked up their first point -- they're the last Western Conference team to do so -- and RSL new coach Jeff Cassar's unbeaten start intact and kept pace with Vancouver atop the Western standings ahead of the FC Dallas-Chivas USA clash later in the day.
The Galaxy made a half-dozen changes to the lineup they used in the March 8 league opener, a 1-0 RSL win despite LA domination, and in both legs of their CONCACAF Champions League quarterfinal series against Club Tijuana. Rob Friend, so good in the second half at Tijuana earlier in the week, partnered Robbie Keane up top, Baggio Husidic stepped into Marcelo Sarvas' role in midfield, Todd Dunivant made his first start of the year at left back, and James Riley stepped in at right back after A.J. DeLaGarza took up his old spot in central defense in place of Leonardo.
Brian Perk got the call in the nets with Jaime Penedo in Panama dealing with visa issues. The Galaxy lost Riley to a left-knee injury late in the first half and DeLaGarza to an apparent left-ankle injury with about 20 minutes to go.
RSL welcomed back Chris Schuler, returning from offseason ankle surgery, but its attacking depth was limited by injuries to Robbie Findley, Devon Sandoval and rookie Jordan Allen, so it had little thrust after Plata was hurt chasing down a ball in the 28th minute and was pulled in the 38th. Until then, the Utahns were in charge and should have possessed a two-goal advantage.
Plata pounced when LA center back Omar Gonzalez let a simple ball past him a minute a half after kickoff, carried into the box, forced Perk to commit and then fired wide with the right side of the net open to him. The Galaxy's connections were frayed early as they adjusted to a new system and lineup, and they might have gotten something about 15 minutes in from Ishizaki's leading pass for Keane had it not been hit so hard, or from Landon Donovan had he handled Ishizaki's return pass above the box a few moments earlier.
RSL struck not long after, with a goal reminiscent of the one Schuler netted to eliminate LA in last year's Western Conference semifinals. It was all about the horrid defending, an issue that plagued the Galaxy on set pieces last year and supposedly was behind them.
Javier Morales played a short free kick deep on the left flank for Plata, who looked up and saw Saborio waving for the ball while quietly retreating behind a wall of LA defenders. He collected Plata's cross just wide of the post, with nobody in a Galaxy jersey within 10 yards, and finished easily.
Keane found his way into the game soon after, with a nifty run to the left byline before firing at Nick Rimando, the hero of RSL's opening-day win, and he hit the net 10 minutes later with a brilliant goal. Juninho stripped RSL left back Chris Wingert of the ball inside Galaxy territory and quickly fed it to Keane past the halfway line.
The Irish striker, who scored both LA goals in their 4-2 loss Tuesday in Tijuana, carried forward against Chris Schuler, nudged the defender centrally once he reached the box, then quickly swerved right and blasted between Rimando and the right post. LA had a chance a few minutes later, but Todd Dunivant mishit the ball after a corner kick was nodded to him at the right post.
The second half was a battle of tactics and fatigue, chippy at points, with both sides pressing to create chances that rarely evolved into something real. Perk made the day's best save in the 57th minute, diving to his right to push Grabavoy's blast from a tough angle -- a shot screened from the goalkeeper by DeLaGarza, who was nutmegged on the attempt -- past the left post. RSL had one further chance, but Saborio couldn't turn on a rolling ball in 67th and hit the ball wide.
The Galaxy got less from its second-half chances, with the two that mattered arriving in stoppage. Donovan chose to play the ball across the box, to Keane, rather than take the shot he should have in the 92nd minute, and Luke Mulholland stepped in to disrupt Keane's volley try at the top of the box after Friend headed Dan Gargan's cross back to the LA captain.
Lineups:
Real Salt Lake (4-1-2-1-2): Nick Rimando; Tony Beltran, Chris Schuler, Nat Borchers, Chris Wingert; Kyle Beckerman (C), Luis Gil, Ned Grabavoy (Luke Mulholland, 77'), Javier Morales; Alvaro Saborio, Joao Plata (Olmes Garcia, 36')
Substitutes not used: Jeff Attinella, Abdoulie Mansally, Carlos Salcedo, Cole Grossman, John Stertzer
LA Galaxy (4-4-2): Brian Perk; A.J. DeLaGarza (Leonardo, 72'), Omar Gonzalez, Todd Dunivant, James Riley (Dan Gargan, 33'); Landon Donovan, Juninho, Stefan Ishizaki (Marcelo Sarvas, 70'), Baggio Husidic; Robbie Keane, Rob Friend
Substitutes not used: Brian Rowe, Chandler Hoffman, Samuel Rosa, Gyasi Zardes
(Photo Credit: USA Today Sports Images)
ALSO SEE

Revs Claim First Points of 2014 in Scoreless Draw vs Whitecaps
NYRB Look to End Win-less Streak in Chicago
04/30/2016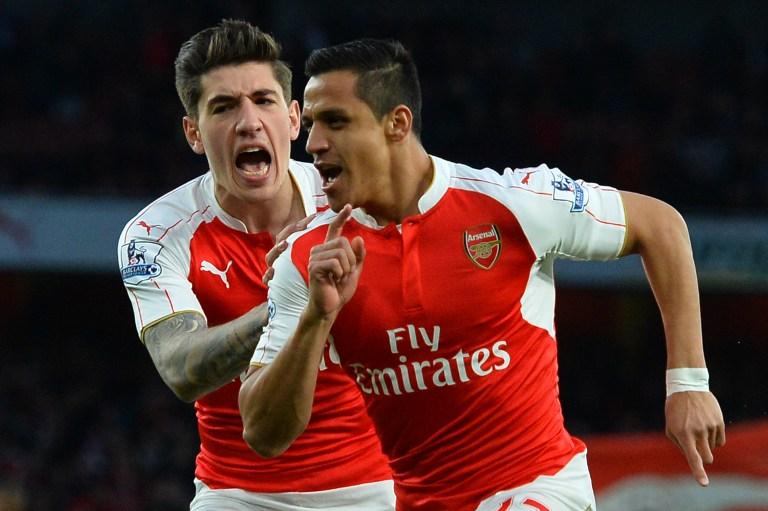 | | | | | | | |
| --- | --- | --- | --- | --- | --- | --- |
| | | | 6 | | | |
| | | | | | | |
| --- | --- | --- | --- | --- | --- | --- |
| | | | 3 | | | |
04/26/2016