James Riley is snapped up by the LA Galaxy
Riley Impresses in Trial, Wins Galaxy Backline Job
02/25/2014
The LA Galaxy have solved one of their primary issues during preseason, signing veteran outside back James Riley on Tuesday following an impressive preseason trial aided by Todd Dunivant's injury. And Dunivant's ailing hamstring might lead to a starting job on opening day for the 10th-year defender.
"He's made a good impression on us, and I think it's safe to say we're going to keep him," Arena said Tuesday at StubHub Center. "He's a veteran player, obviously very experienced, can play left side, right side. I think he'll be a valuable player for us during the offseason."
Riley, 31, was one of three trialists the Galaxy invited into camp to compete for a job at right back, where there was little depth and no veteran presence behind A.J. DeLaGarza. He saw time at left back during training and preseason matches after Dunivant went down, and his performance on that side secured a contract.
"Ecstatic, honestly," said Riley, who played two years ago for Chivas USA. "I came with that goal in mind and, you know, put pen to paper this morning, so I can continue to work and earn the trust of my teammates, the club, the coaches and the fans, and that's my objective."
Dunivant returned to training Tuesday morning but has a lot of work to do to regain fitness and find his sharpness on the field. If he can't go March 8 against Real Sal Lake, Riley is the most logical option, ahead of second-year left back Greg Cochrane.
"I'm trying to get ready as soon as possible. We'll see how it goes," Dunivant said. "I think it's hard to say at this point."
Riley, who has been a starter nearly his entire career with New England, San Jose, Seattle, Chivas and D.C., says filling in where needed is his job.
"I think that's Bruce's goal, to have people who can compete in different positions," Riley said. "And when people have to go away on national team duty or get injured and go through the ups and downs of the season, you have the kind of people who can step in and keep the standard high. That's my role, and I'll take it, and I'll grasp it and take full control of it."
"I've always enjoyed watching James," said Dunivant, who emerged from the same Colorado youth club as Riley. "He's been what I expected of him. He's confident, he's consistent, and that's what you want out of a defender -- you want that consistency, where you know what you're getting."
Arena said he'd also like to keep Dan Gargan, 31, another 10th-year veteran trialing for a right back spot. Gargan has dealt with minor injuries through camp, and the Galaxy wants to see that he's fit before finalizing a decision -- and they need to make sure they can sign him to a deal.
"He's a player we'd like to have," Arena said, "it's just a question of whether we can make it work with the [salary] cap and all."
The Galaxy released the third right-back trialist, L.A. Blues veteran Matt Hall, but he was part of the Galaxy II side that faced LA in Saturday night's "White vs. Blue" exhibition. Veteran goalkeeper Cody Laurendi, the other trialist in camp, also played with Galaxy II and is expected to sign with the USL Pro team.
04/30/2016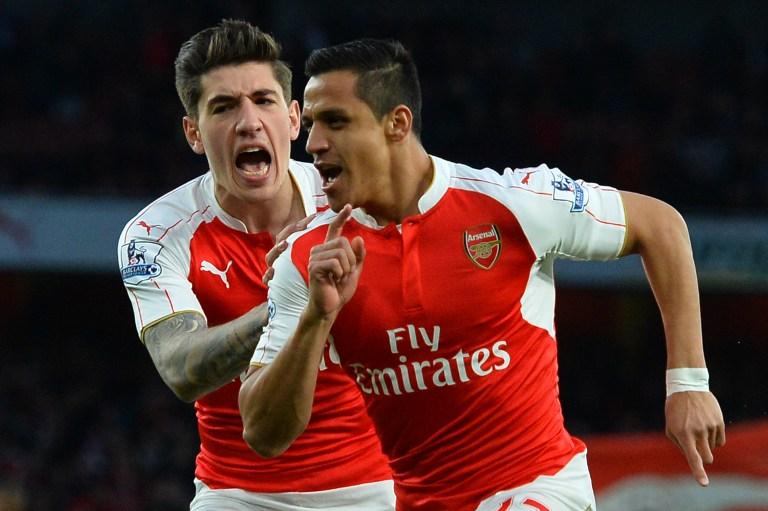 | | | | | | | |
| --- | --- | --- | --- | --- | --- | --- |
| | | | 6 | | | |
| | | | | | | |
| --- | --- | --- | --- | --- | --- | --- |
| | | | 3 | | | |
04/26/2016