For the rabid U.S. men's national team supporter who is equally passionate about second-division soccer in America, the past 72 hours have been something approaching pure bliss.
Indy Eleven Seeks Famous Win vs. Columbus Crew in U.S. Open Cup
06/17/2014
For the rabid U.S. men's national team supporter who is equally passionate about second-division soccer in America, the past 72 hours have been something approaching pure bliss.
First, a trio of NASL clubs completed a stunning sweep of their MLS counterparts in the U.S. Open Cup Saturday night, with each finding an equally compelling path to the next round. In Carolina, the RailHawks eked Chivas USA after a penalty shootout defined by heroic saves and monumental misses. In Atlanta, the Silverbacks needed a stoppage-time strike to oust defending runners-up Real Salt Lake. And in New York, the Cosmos thoroughly dominated the crosstown Red Bulls, firing three goals past the depleted side without reply.
Then, Monday night provided a dose of patriotic pride, as the U.S. avenged consecutive FIFA World Cup defeats to Ghana, triumphing 2-1 in its Group G opener thanks to German-American defender John Anthony Brooks' timely header.
Those current levels of delight could, incredibly, reach a new high Tuesday night for Indy Eleven supporters; the club travels to Akron, Ohio for a Fourth round matchup against the Columbus Crew at Cub Cadet Field that will see the Eleven tackle MLS competition in a non-exhibition setting for the first time.
As the lone winless side in the recently concluded Spring Season, Indy Eleven cannot yet claim a host of on-field honors to match the fervor surrounding its inaugural campaign. However, the Circle City-based club can take heart not only from its own previous experience in the U.S. Open Cup (a free-flowing 5-2 victory at home against the third-division Dayton Dutch Lions), but also from the fresh inspiration laid forth in other battles between NASL and MLS teams (which brought the NASL's all-time record to 9-9 in such contests).
Whether the Crew will risk Federico Higuain and Wil Trapp, two talismanic figures that have been nursing injuries of late, is not known. It can be assumed, however, that Indy Eleven Head Coach Juergen Sommer will make use of all weapons at his disposal, including Blake Smith, the on-loan midfielder from the Montreal Impact who turned in a virtuoso three-goal, two-assist performance while terrorizing the Dayton defense down the left flank.
Tuesday's match in Akron could also present fans with a first glimpse of another loanee, Victor Pineda, who was announced as the latest Indy Eleven signing on June 13. Pineda, also a midfielder, though typically on the opposite wing from the one Smith prefers, joins from the Chicago Fire at just 21 years of age and with a wealth of impressive notches already to his credit. The first homegrown signing in Fire history, Pineda has also featured in the 2013 U-20 World Cup in Turkey and trained with Atlético Madrid.
Despite the proximity of the Crew and the Eleven, only Kyle Hyland, a regular contributor at left-back for Sommer this spring, has played for both clubs. Hyland, an IUPUI alum, joined Indy after spending 2013 with Columbus.
Should Indy Eleven advance, the NASL's lone Hoosier representative would play again next week—either Tuesday June 24 or Wednesday, June 25—against the winner of Wednesday night's encounter between another regional MLS juggernaut, Chicago Fire, and the Pittsburgh Riverhounds, a USL PRO side that has struggled to find its footing in 2014. If Chicago wins, Indy would take a second road trip in as many weeks, this time to face Eleven President and General Manager Peter Wilt's former club; if Pittsburgh wins, Indy would host yet another third-division opponent.
Both outcomes would offer their own perks. An excursion to Chicago would allow Indy Eleven to garner further exposure opposite a marquee opponent in only a first year of existence. A midsummer, mid-World Cup clash at Michael A. Carroll Stadium against Pittsburgh, on the other hand, would give Indy fans another opportunity to show their support in person—while urging their club to venture even deeper into the U.S. Open Cup, a competition the Chicago Fire won under Peter Wilt near the end of their inaugural campaign in 1998.
As a second-division outfit still searching for an identity in the wake of a challenging first Spring Season in the NASL, Indy Eleven may be forced to set its sights on more modest goals in the short term. But the club can still look to emulate the model set forth by the U.S. men's national team in Brazil: to compete with, and occasionally beat, elite opponents, even as a title seems far off.
Thus, just as Monday's win against Ghana was a crucial step for the Stars and Stripes, an Indy Eleven win in Akron—in its first proper match against an MLS team—would signal a huge leap in the right direction.
04/30/2016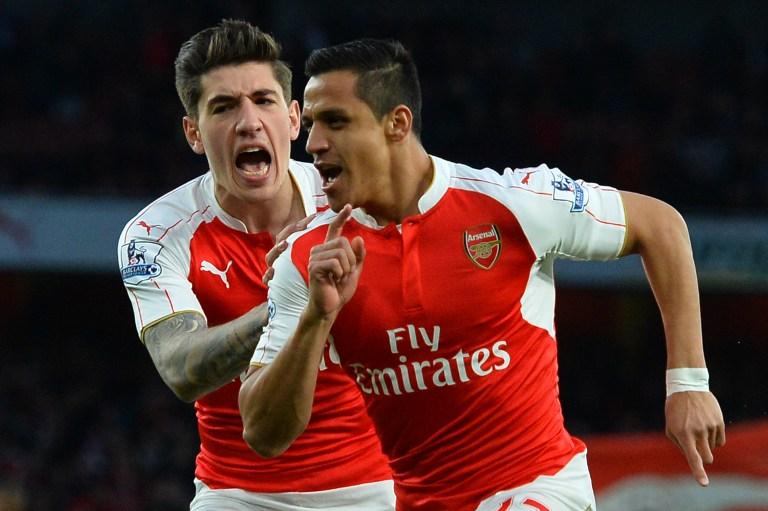 | | | | | | | |
| --- | --- | --- | --- | --- | --- | --- |
| | | | 6 | | | |
| | | | | | | |
| --- | --- | --- | --- | --- | --- | --- |
| | | | 3 | | | |
04/26/2016