It doesn't always happen but in the 2014 World Cup, the best team won
Germany 2014 World Champions - The Best Team Won 
07/13/2014
The history of the World Cup shows that the best team does not always lift the trophy but in this case the best team did win. It might seem strange to say that Germany grew in strength as the tournament progressed given that in their opening game they thrashed Portugal 4-0 as that seems to be a pretty high bar to clear over the remaining six matches.
But the decisive win over Portugal was perhaps more to do with Portugal self destructing as it was about a good performance by Germany. In the second group stage game Germany's defense looked suspect and actually trailed 2-1. Germany needed to be rescued by an equalizer from substitute Miroslav Klose. Entering the last group game against the US there were so many permutations in respect to who had to do what to whom for various countries to qualify for the last sixteen from the group of death. But few of these permutations included a reasonable scenario in which Germany did not qualify.
In the round of sixteen Algeria gave Germany a severe test and with more clinical finishing Algeria could have pulled off a major surprise. As it was, Germany needed extra time to move on. Sami Khedira was reintroduced off the substitute's bench in the 70th minute and his addition would prove vital in this game and the next two.
The quarter final was against France and we started to see a more imposing Germany. The ball was worked more effectively between the lines, the midfield drove forward with greater authority and the return of Mats Hummels at centre back helped settle a back four that had been at sea against Algeria. With Khedira in midfield Philipp Lahm returned to right back and that also made a tremendous difference both ways.
The win against Brazil was a game that game that will be written about and discussed for as long as the game is played. It was simply one for the ages. And so back to Sunday's final and the win against Argentina.
• Commentator Peter Drury summed it up nicely when he said at kick off "the world stands still for a football match."
• In the early going Germany's passing was considered and measured and they looked like a confident team. Argentina looked for an opportunity to counter but even when they did they made sure to have at least six players goal side in case the counter attack became a counter-counter attack.
• As many predicted the duel between Schweinsteiger and Messi proved to be one of the tipping points of the game. Schweinsteiger was not man marking Messi but they were both trying to dominate the same areas of the field. Schweinsteiger was a warrior. Messi looked like he was carrying an injury.
• For much of the match Germany was content to move the ball around and maintain possession until there was a chance to penetrate the Argentine defence with some quick inter-passing or even a reverse pass as the Argentine defenders started to move with the flow of play.
• As the first half progressed Argentina started to get tighter on Germany and made it very difficult for the Germans to find space just in front of the back four. Mascherano was particularly effective. Meanwhile there was also a good battle down the Argentina left/German right with Enzo Perez and Marcos Rojo up against Thomas Müller and Philipp Lahm.
• Argentina's half time substitution with Agüero on for Lavezzi was a strange one if it was tactical rather than injury driven. Lavezzi had enjoyed a lively first half and posed Germany some problems. With the change in personnel came a change in Argentina's shape. Agüero played more centrally than Lavezzi had and Agüero looked to combine with Higuain up front and with Messi who was positioned at the tip of the Argentina midfield.
• Andre Schürrle is not as polished as most of the players on the park but his physicality, speed and sheer ruggedness that he brings to the game makes him incredibly useful. Sometimes you just need a player to put a foot in or to try and outmuscle an opponent rather than over think things.
• It was surprising that with the end of ninety minutes approaching 36 year-old Miroslav Klose was still on the park. It took until the 88th minute for Götze to replace him.
• For most of the match the Argentina defense did a great job of tracking the runs of German attackers from different positions and from multiple angles. They also showed great discipline by squeezing space gradually rather than getting caught over committing and either giving away a free kick or allowing the Germans to play round them.
• You can see the battle that the players were having. Not only were they battling the opposition but also themselves. As the body tires so does the mind and each of the players realized that although the mind might say make that pass but the body may no longer be able to deliver on that intent. Each of the players knew that he may be only one silly decision away from being tarred for life as the man who cost his country the World Cup.
• Of the players who started it was hard to pick any who played badly. It was a magnificent effort by all. The goal when it came was magnificent and one worthy of a winning goal at a World Cup Final. It was a superb tournament and it deserved a goal of great quality to cap it off.
04/30/2016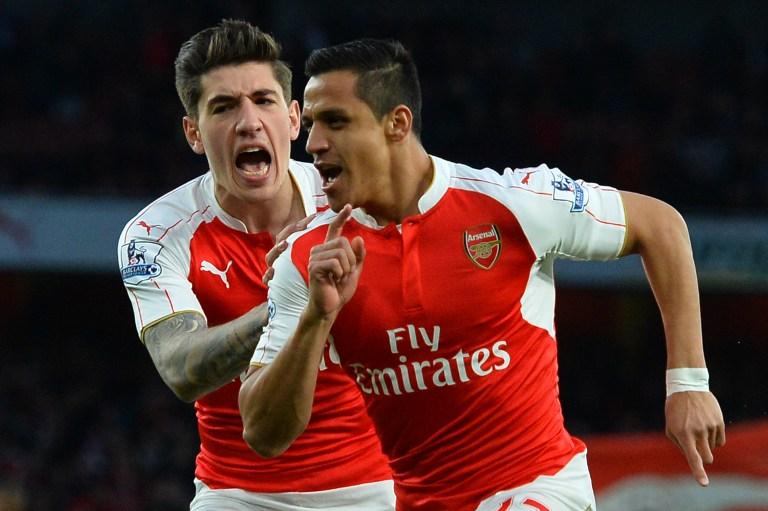 | | | | | | | |
| --- | --- | --- | --- | --- | --- | --- |
| | | | 6 | | | |
| | | | | | | |
| --- | --- | --- | --- | --- | --- | --- |
| | | | 3 | | | |
04/26/2016