FOXBOROUGH, Mass. – Six weeks after they suffered a season-opening 4-0 thrashing to the Dynamo, the Revolution will be looking for payback on Saturday at Gillette Stadium.
Finishing, Mental Focus Key to Revs in Rematch vs. Dynamo
04/11/2014
FOXBOROUGH, Mass. – Six weeks after they suffered a season-opening 4-0 thrashing to the Dynamo, the Revolution will be looking for payback on Saturday at Gillette Stadium.
With the rematch taking place within the friendly confines of Gillette Stadium – which will boast both brand new turf and recently-installed box goals – the Revolution are fully aware of the danger the Dynamo pose, and what they need to do to ensure they come out stronger the second time around.
"I think our game plan will be different," Revolution coach Jay Heaps said. "Every time you play a team, whether it's three weeks ago or back-to-back, you have to change certain things up, and our approach definitely has to be better."
If there's any doubt that tweaks will be needed this time around, all you need to do is cue the film and watch the first 23 minutes of the season opener unfold. Within that span, the Dynamo scored three times and, in the process, made the Revolution look like a side still stuck in preseason mode.
While the Revolution have improved their starts since the season opener, one area of concern that's lingered since that forgettable evening in Houston is the frustrating rut the offense has struggled to climb out of.
Through its first five, the Revolution have collected a total of 52 shots, the sixth highest total in MLS. But as itchy as their trigger finger has been, their aim has left plenty to be desired.
Although they average 12.4 shots per game, only 2.8 of those shots find their target. Not unrelated is the fact that the Revolution have only scored two goals this season – one of which came from a Victor Bernardez own goal.
But according to Revolution midfielder Lee Nguyen – the only player to put one in the back of the net for the local XI this year – the key to striking oil in the final third all comes down to a simple concept.
"We just have to put it on frame," Nguyen said. "We're creating chances, and once we put them on frame, the goalie's going to have to work. We know they're going to go in, and eventually the goals will come."
That's easier said than done, of course. So how can the Revolution put that philosophy into practice on Saturday?
"It's (about) taking what we're doing in training and putting it on the field," Ngyuen said. "When we get those chances, we have to be composed, and we have to be confident to take them. I think right now, we're rushing it a little bit, and we're just trying to get it off our feet too quickly."
With the Dynamo in town, the Revolution will have to resolve their offensive woes quickly. Dominic Kinnear's club enters Saturday's game with seven goals in their first four, and is second in the conference in accuracy, putting 5.8 shots on target per game.
What's more: Houston is coming off a humbling 4-1 loss to FC Dallas, a game which saw them go down to 10 men after center back David Horst was red carded in the 60th minute. And with Saturday marking the first of three straight road contests, one thing the Dynamo won't be short of when they step onto the new pitch at Gillette Stadium is motivation.
But don't expect the Revolution to roll over the same way they did in Houston. With a strong start a non-negotiable for Heaps, who'll be serving a one-game ban following his ejection at D.C. last week, the Revolution know they have to be far more sharper than they were six weeks ago.
"I think the mental approach is going to be key," Heaps said. "(We're) gearing up for a huge home game, and gearing up for a team that knows how to play well."
| | | | | | | |
| --- | --- | --- | --- | --- | --- | --- |
| | | | | 3 | | |
04/30/2016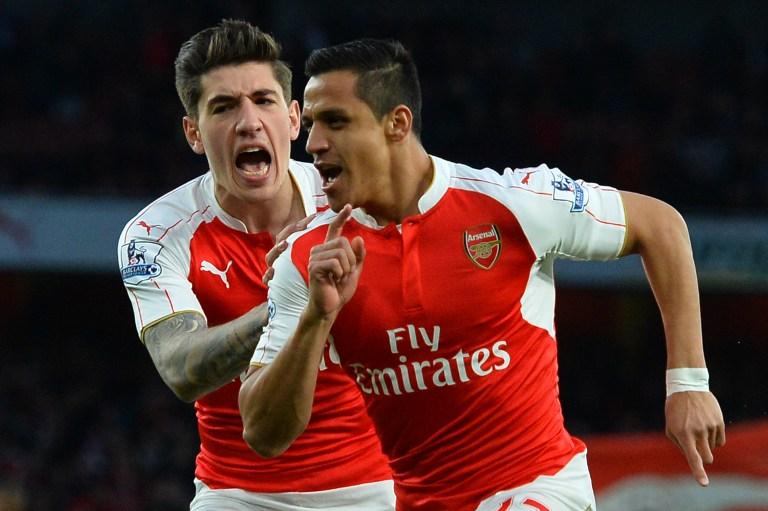 | | | | | | | |
| --- | --- | --- | --- | --- | --- | --- |
| | | | 6 | | | |
| | | | | | | |
| --- | --- | --- | --- | --- | --- | --- |
| | | | 3 | | | |
04/26/2016