Charlie Davies, Kevin Alston & AJ Soares reflect on the The New England Revolution's start of the season as they get ready to face D.C. United.
Revs Notebook: Charlie Chips In, Alston Reflects & Soares Talks Confidence 
04/03/2014
Charlie Davies may not have factored into the scoring during the Revolution's 2-1 win over the Earthquakes on Saturday, but that hardly mattered to the former Boston College product.
After spending much of the winter recovering from a calf injury, Davies was getting impatient with the process. Not surprisingly, when he came on as a 62nd minute substitute in San Jose, the 27-year-old striker was nothing short of a ball of energy as he stepped onto the pitch for the first time in 2014.
"I was very, very anxious to make my debut with the Revolution this season," Davies told revolutionsoccer.net on Tuesday. "I put in so much hard work this offseason, and I think it's a great first step for me to establish myself in the team."
That first step was certainly a positive one for both Davies and the Revolution on Saturday. In 28 minutes of action, Davies completed 81.8 percent of his passes, helped set up teammates, and also aided the defense in a match that the Revolution needed everyone to pitch in to keep San Jose from grabbing the go-ahead.
But more importantly, he used his veteran savvy to help the Revolution score the game-winner in stoppage time. After he was fouled near midfield, he played a quick free kick to Scott Caldwell, who then fed it to Lee Nguyen. The rest, they say, is history as scenes of Nguyen beating Jon Busch remain fresh in the minds of many Revolution supporters.
"Always as a substitute, especially as a striker, you've got to come in and make a difference," Davies said. "I caught them sleeping. They weren't paying attention to the quick restart."
Alston reflects on leukemia diagnosis
In April 2013, Kevin Alston was confronted with the news that would change his life forever: he had leukemia.
At the time, his prognosis was far from certain. He would undergo treatment, and incredibly, returned to the pitch only four months after his diagnosis.
How fast time flies when you're in the fight of your career, not to mention the fight of your life.
"It's crazy because I was thinking back on it, and it seems like it went by so quickly," Alston told revolutionsoccer.net. "It seems like I can remember a year ago like it was yesterday. But at the same time, when I think about when it was actually going on, it seems a lot longer."
Since the diagnosis, Alston has played in six games – including four starts – and helped shore up a Revolution defense that, in the final two weeks of the 2013, was able to secure a postseason berth.
But while a condition as serious as leukemia – which Alston treats with medication- would make some reconsider their professional sports career, the Revolution fullback says it doesn't weight all that heavily on his mind.
"I really don't think about it unless something comes up," Alston said. "Even with my medicine, I don't even think twice. I take the pill, but I never think, 'I'm taking this pill for a reason.' I just take it. It's just part of my daily routine now. There are some moments when I'll think about it, but other than that, it really doesn't affect me that much."
Confidence is everything
Following Saturday's 2-1 win, Revolution center back A.J. Soares alluded to the idea that the club's first win of the season wasn't necessarily the moment the squad got its swagger back.
"We are confident, but we were confident last week and the week before," Soares told the media after the match. "Nothing has changed. We are used to winning now. We are going to move forward and get more points."
| | | | | | | |
| --- | --- | --- | --- | --- | --- | --- |
| | | | | | | |
04/30/2016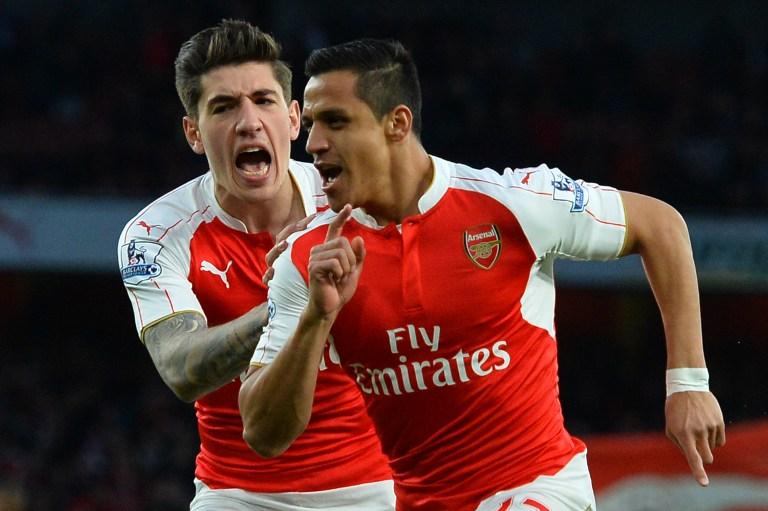 | | | | | | | |
| --- | --- | --- | --- | --- | --- | --- |
| | | | 6 | | | |
| | | | | | | |
| --- | --- | --- | --- | --- | --- | --- |
| | | | 3 | | | |
04/26/2016