Ronaldinho finally scores a penalty.
Ronaldinho Faces Another Penalty
03/07/2013
Ronaldinho led Atletico Mineiro to another victory in the Copa Libertadores against a Bolivian team that goes by the name of The Strongest. With this victory, Atletico Mineiro continues their undefeated run in this tournament by the hand of 10R, who was the man of the match once again. The scoreline was a simple 2-1 but all the chances created by the living legend could have made for a slaughter of the opponent. As the home squad, Mineiro never lost control of the match and displayed another performance worthy of labeling as a performance of the future Copa Libertadores champions.

We have seen a brand new Ronaldinho ever since his debut with Atletico Mineiro, he plays much more relaxed and seems a lot more comfortable controlling the ball than in the past. His simple touches are always accurate and despite losing pace, he has gained a lot more vision. However, the one thing that the Brazilian star has had trouble with has been one of the simplest things, scoring penalties. A week ago, Ronaldinho missed a penalty against the South American squad, Arsenal and had previously had his penalty blocked by Joe Hart in his return to the Brazilian selection. Two penalties missed back-to-back is not enough to raise concern over a player's form but Ronaldinho finally got rid of his bad luck from the penalty spot against The Strongest.

The first half ended with no goals but about 15 minutes into the second half, Jo put Atletico Mineiro up with a simple, but efficient goal, after a pass from Ronaldinho. The home crowd was chanting for more goals and when Ronaldinho gave a "no look" pass for his teammate to face the goalie, a second goal seemed inevitable. That was the case until a Bolivian defender raced behind the Atletico man and tripped him in the area for a penalty.

Everyone held their breaths when Ronaldinho stepped up to take the penalty and some even faced away as they could not bear to watch another miss. The referee blew his whistle on the 73rd minute as Ronaldinho placed the ball hard and low in the bottom, left corner. The goalkeeper guessed where the ball was going but the ball's speed was too much. Ronaldinho celebrated with his trademark "hang loose" sign on both hands and that never ending smile full of joy for reuniting with his love, the goal.



Atletico Mineiro proved that they are stronger than The Strongest, even though the Bolivian side managed to get a late consolation goal that seemed more of a fluke than an actual attempt at goal. Mineiro will look to continue their top form in this tournament and they seem like the top contenders to win the whole thing, especially after the Club World Champions, Corinthians, fell to the Xolos from Tijuana.
04/30/2016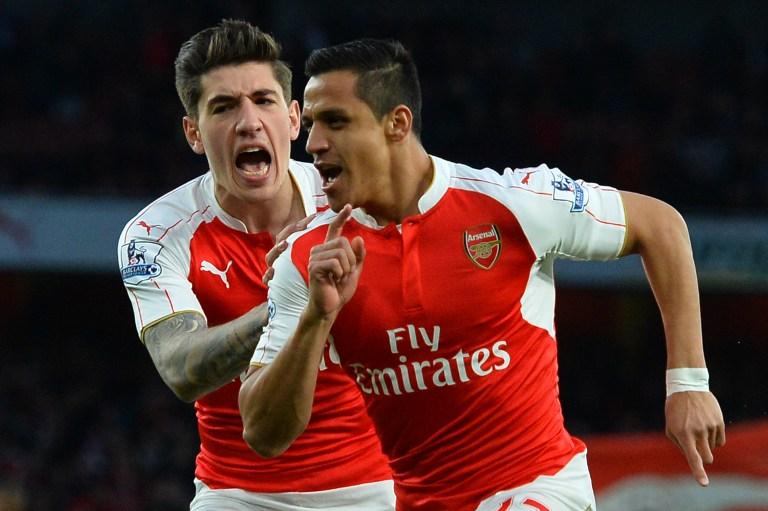 | | | | | | | |
| --- | --- | --- | --- | --- | --- | --- |
| | | | 6 | | | |
| | | | | | | |
| --- | --- | --- | --- | --- | --- | --- |
| | | | 3 | | | |
04/26/2016