USMNT players reveal formula on how to stop chicharito.
U.S. Players Reveal Formula to Stop Chicharito
03/26/2013
There is no doubt in anybody's head that Javier Hernández is not only the man of the moment for Mexico but that he will end up as a scoring legend for his country. Chicharito added two goals to his tally in the last match for Mexico, where they tied 2-2 against Honduras. With those two goals, the 24-year old became Mexico's 6th top goalscorer, being only 16 goals behind Jared Borguetti, Mexico's all-time top goalscorer.

Mexico will receive the USMNT at the Azteca Stadium in just a couple of hours for a 2014 World Cup qualifier. The United States has never been able to beat Mexico at home in a WCQ but their latest friendly at the Azteca proved that it is not impossible for the U.S. to defeat Mexico at home. The upcoming match will be much more intense than the friendly due to the fact that it actually counts toward something and a couple of USMNT players, along with Klinsmann, have revealed their formula to stop CH14.

"He is a player who is fun to watch. There is a reason he is playing for Manchester United – because he is good," Klinsmann said. "So, we watch him, we scout him, we talk about him and we are sure that our center-backs will take care of him."



Jurgen Klinsmann is still undefeated against Mexico, as a player and manager.

When asked for the formula to stop Chicharito, U.S. defender Cameron, said that the defense will have to, "Get tight to him and always keep an eye on him because his movement is fantastic…He's always playing off your back shoulder and he just has a knack for the goal. He's always sniffing around. He's a good forward and a goalscorer. You just have to be prepared and keep an eye out all the time because you never know where he is."
Gonzalez also gave his thoughts about the Manchester united striker, saying, "He's just a great goal scorer...He's very mobile. During crosses you can look back and you see him one place and the next thing you know he's somewhere else. You just have to be able to keep your eye on him and the ball. If you can manage to do that and play tough on him I think we can hopefully not let him get a goal."
In the same press conference on Monday, Herculez Gomez compared himself to Chicharito, saying that, "I think he's a very opportunistic player...I see a lot of his characteristics that I have. I don't consider myself a guy that's going to dazzle doing step-overs or what not and he's not either. I depend on my movements, I depend on getting into good positions. I depend on being mentally tough. Whatever the situation is, I weather it and I try to overcome and I think he's the same type of kid."
"My whole game is movements and his movements are unreal. They're amazing," continued Gomez, "He finds these gaps and these spaces and makes himself available. His goals sometimes aren't the prettiest, but he's such an effective player in his movement."
It's obvious that Chicharito is the target man to stop for the USMNT. The seemingly growing respect that he receives will turn to aggressiveness on the field while he is on the ball. If Mexico wants to win, then they must look for options outside of Chicharito and if the USMNT want to win, then they must make sure that 'Cheech' does not find any open spaces. The never-ending vicious cycle.
| | | | | | | |
| --- | --- | --- | --- | --- | --- | --- |
| | | | | 2 | | |
04/30/2016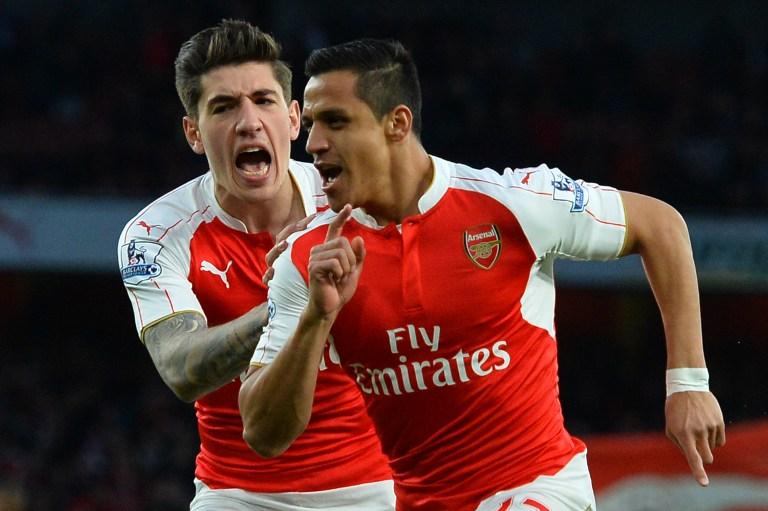 | | | | | | | |
| --- | --- | --- | --- | --- | --- | --- |
| | | | 6 | | | |
| | | | | | | |
| --- | --- | --- | --- | --- | --- | --- |
| | | | 3 | | | |
04/26/2016