Tim Howard and Brad Guzan will undoubtedly be Jurgen Klinsmann's first choices for goalie at the 2014 FIFA World Cup in Brazil; but who will take the reins as the third-choice keeper?
USMNT's Third-Choice Keeper ''Russian Roulette''
01/29/2014
Jurgen Klinsmann's USMNT squad is one of the most complete American soccer teams to emerge ahead of a FIFA World Cup. The position that brings most pride to the US squadron, due to its skill and depth, is without question the man between the posts.
Tim Howard has been Team USA's first choice keeper since after the 2007 Gold Cup, where he alternated starts with legendary American keeper Kasey Keller. Howard had previously traveled to the 2006 World Cup in Germany as Keller's replacement but failed to make an appearance throughout the three matches played.
The Everton keeper has since then become the undisputed starting goalkeeper for the Yanks, with Aston Villa's Brad Guzan being the only one to even come close at dethroning Howard. Guzan was a surprise pick by Chivas USA in the 2005 MLS SuperDraft and quickly became a star, making a deserved move to the Premier League in 2008.
Guzan arrived to Aston Villa as the backup for another legendary American keeper with the same first name, Brad Friedel. Since Friedel's departure from Villa and arrival at Tottenham Hotspur, 29-year-old Guzan cemented himself as the number one choice between the sticks at the Premier League club, although spent a little time as understudy to Shay Given before establishing himself fully.
Howard and Guzan will undoubtedly be Klinsmann's first choices for goalie at the 2014 FIFA World Cup in Brazil; but who will take the reins as the third-choice keeper? With a handful of goalkeepers at Klinsy's disposal, the German tactician will surely have trouble making up his mind on whether to use Troy Perkins, Marcus Hahnemann, Sean Johnson, Nick Rimando, or even Luis Robles, as the third-string goalie.
Real Salt Lake's Rimando is by far the best choice for Klinsy, with the 34-year old leading the Stars and Stripes to a
2013 CONCACAF Gold Cup championship
. Rimando has been capped 12 times and was used in every match during the Gold Cup that ended in a championship match victory over Panama.
During said Gold Cup, Johnson of the Chicago Fire was the second-string goalkeeper and had his first senior squad start with a clean slate against Costa Rica during the tournament. Johnson originally had his first senior cap as a substitute in a friendly against Chile in 2011.
Robles, at 29-years-old, is four years older than Johnson but has reached his full potential at a much later stage of his career. His only cap for the senior team was in the 2009 Gold Cup during a 2-2 draw against Haiti but his current run of form with the New York Red Bulls could very well see him get another chance at the national team's goalie position.
Since the third-choice keeper is rarely ever used, especially not in a World Cup, experience in the locker room might be what the US need instead of a young and undeveloped goalie like Johnson or Robles. With two World Cups as a third-choice keeper under his belt already (2006 & 2010), 41-year-old Hahnemann of the Seattle Sounders might be exactly what Klinsmann is looking for in a third-string keeper.
Perkins (32) from the Montreal Impact is another goalie that recently had an excellent MLS season and with seven USMNT caps already, Klinsmann shouldn't overlook this rising talent. However, with Rimando making an MLS Cup final appearance alongside his Real Salt Lake teammates, it seems as if the 2013 domestic league runner-up will win the USMNT's third-choice keeper "Russian Roulette".
04/30/2016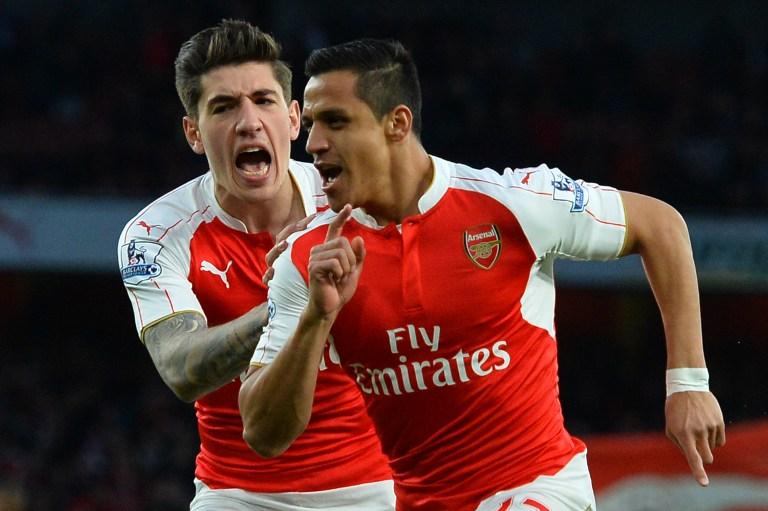 | | | | | | | |
| --- | --- | --- | --- | --- | --- | --- |
| | | | 6 | | | |
| | | | | | | |
| --- | --- | --- | --- | --- | --- | --- |
| | | | 3 | | | |
04/26/2016