Leon claimed a 1-0 victory over Toluca last night in a thrilling battle between two of the Liga MX's finest teams.
Leon's Clean Sheet Highlights the Continued Rise of William Yarbrough
05/09/2014
Leon claimed a 1-0 victory over Toluca last night in a thrilling battle between two of the Liga MX's finest teams.
Luis Montes scored the only goal of the game when he headed home Edwin Hernandez's cross in the twenty fourth minute. The match could have easily witnessed more goals if it weren't for excellent performances from the two side's goalkeepers.
Although Talavera didn't enjoy the best of evenings, his first-half replacement Cesar Lozano and Leon's William Yarbrough both produced a string of saves to keep the score down. It should come as no surprise – William Yarbrough has continued to draw plaudits throughout the 2013-14 campaign.
When he joined Leon on loan from Pachuca at the start of the 2012 Apertura, the twenty four year old only had limited first team experience from loan spells at Segunda Division sides Tampico Madero and Titanes de Tulancingo. His inexperience meant he only saw action during the Copa MX in his first six months at the club, but he refused to get disheartened, confident that his chance would come.
Gustavo Matosas knew Yarbrough had considerable talent, and after a 2-1 loss to Chivas in February 2013 the manager decided to drop the vastly more experienced Christian Martínez and give the loanee his chance in the first team.
Yarbrough grabbed his opportunity and went on to start nine times in the 2013 Clausura, impressing fans with an assurance and confidence that belied his young age. Matosas was rewarded with five clean sheets; Martinez had only made one in the opening eight games.
Yarbrough signed a permanent deal with Leon last summer, and by the time the 2013 Apertura kicked off he was firmly established as the number one. Just fourteen goals were conceded in the regular season, the league's second fewest and bettered only by America.
The goalkeeper was just as influential in the Liguilla as Leon lifted their sixth championship and first for twenty one years – a mere eighteen months after being promoted from the Liga Ascenso. His reputation as one of the finest goalkeepers in the country was cemented after a Man of the Match performance in the Second Leg of the Final.
With six clean sheets in this season's Clausura and another last night, Yarbrough will rightly be considered as one of Leon's all-time greats if they can become the first team to lift the championship trophy twice in one season.
Yarbrough has become known for his organization and athleticism, and is slowly cutting out the occasional positional errors that cost Leon goals. With a passport from both Mexico and the United States it is only a matter of time before the two CONCACAF giants become involved in a tug-of-war over his services.
Although he was called up to the gold medal winning 2012 Mexican Olympic side he did not see action, meaning he is still eligible for both nations. Yarbrough knows that he needs to keep working hard, and has refused to get carried away with thoughts of an international career. After the victory over America last winter he was quick to cool speculation, saying "My head at the moment is focused on giving the best I have every day [for my club], working with humility to do well for my team… It would be a mistake for me to be thinking about a national team".
While Yarbrough himself might not be thinking about an international future, his performances won't have gone unnoticed by the FMF and US Soccer. Much has been written about Herrera's difficult decision regarding the goalkeepers for this year's World Cup, but the choice for Russia 2018 might be a little more clear-cut.
04/30/2016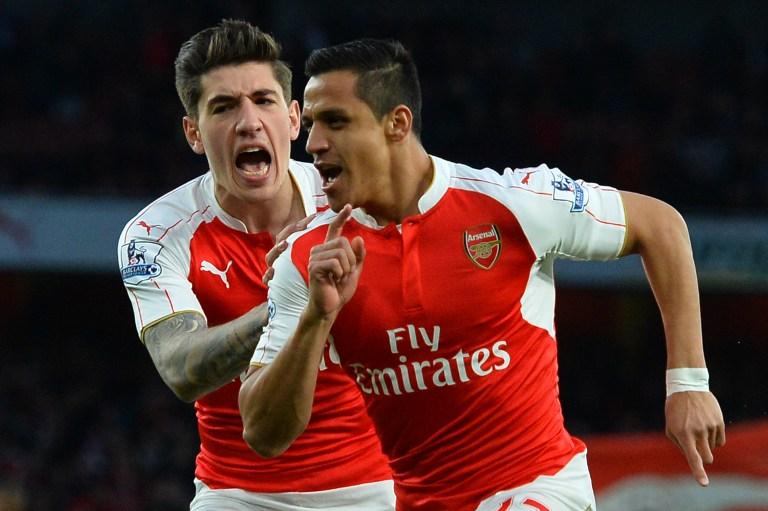 | | | | | | | |
| --- | --- | --- | --- | --- | --- | --- |
| | | | 6 | | | |
| | | | | | | |
| --- | --- | --- | --- | --- | --- | --- |
| | | | 3 | | | |
04/26/2016