The conclusion of Round 13 means there are only four remaining games for the sides battling relegation to save their top flight status.
Liga MX Relegation Round-Up: Atlas Almost Safe, Atlante Under Pressure
04/01/2014
The conclusion of Round 13 means there are only four remaining games for the sides battling relegation to save their top flight status. The weekend saw plenty of drama across the division, but none more so than in the four games involving the relegation candidates. Three of the four sides involved took something from their games, and in the process beat what were two of the league's top three sides heading into the weekend.
AS IT STOOD
Round 12 had seen Puebla dragged into the relegation fight, joining Atlante, Veracruz, and Atlas in the battle to preserve Liga MX football in 2014-15. Their 3-1 defeat to Club Tijuana combined with Atlas' 1-1 draw in the Clasico Tapatio saw the "Zorros" move above the "Camoteros" in the Relegation Table – a fact which undoubtedly contributed to Puebla's controversial decision not to allow DaMarcus Beasley and Michael Orozco join the USA national side for tomorrow evening's friendly match against Mexico.
The other two games saw Veracruz earn a highly creditable 0-0 draw with a misfiring Club America, and Atlante produce an equally impressive 2-1 win over second-placed Toluca. The Atlante game included yet another goal for Michael Arroyo, taking his season's tally to eight – the striker is now joint-second in the Liga MX leading scorer chart.
Relegation Table – Thursday 27th March
A-11 C-12 A-12 C-13 A-13 C-14 POINTS GAMES COEFFICIENT
14 Chiapas 24 12 15 16 25 13 105 97 1.0825
15 Atlas 12 20 12 32 12 14 102 97 1.0515
16 Puebla 22 19 13 19 19 10 102 97 1.0515
17 Veracruz 0 0 0 0 20 10 30 29 1.0345
18 Atlante 19 16 20 13 12 18 98 97 1.0103
ROUND THIRTEEN ACTION
Atlas got the weekend's relegation action underway on Saturday evening as they traveled to the league leaders Cruz Azul. The "Cementeros" had only lost once all season and hadn't dropped any points at home – yet the Guadalajara side produced one of their finest performances of the season to win the game 3-1 and leave the Estadio Azul with all three points.
Martin Barragan gave the visitors the perfect start when he fired home after just three minutes, but the lead barely lasted ten minutes as Marco Fabian continued his fine season by heading home Formica's corner. Unperturbed, Atlas continued to push forward, and further first-half goals from Maikon Souza Leite and a second from Barragan sealed the win for the "Rojinegros".
Vercruz were the next team to play, hosting third-placed Pachuca in what was expected to be another tough game for the "Tiburones Rojos". The side headed into the game knowing a defeat for themselves and a win for Atlante would see them drop to the foot of the Relegation Table, yet once again a top side was comprehensively beaten by a bottom side as Veracruz ran out 3-1 winners.
As in the earlier Atlas game, the relegation-threatened side took an early lead, this time courtesy of an eleventh minute Efrain Cortes own goal. Enner Valencia leveled the scores on the stroke of halftime, but two goals in 70th and 73rd minutes from Liber Quinones and Cristian Borja gave the hosts a vital three points.
The earlier wins for Atlas and Veracruz meant there was considerable pressure on Atlante to get something from their own game against struggling Monterrey. Sadly for the Cancun-based team they were the only one of the four sides that were unable to get something from their match, as Rayados took a 3-2 win and left Atlante's survival hopes in serious jeopardy.
The hosts took the lead after fifteen minutes through Lucas Silva de Oliveira, and although a 25th minute penalty from Michael Arroyo made the score 1-1, Monterrey continued to play the better football. Rayados' pressure paid dividends after halftime, as Wilson David Morelo made it 2-1 after 53 minutes and then Cesar Delgado added a third with 25 minutes remaining. Roberto Gutiérrez Díaz did manage to pull one back for Atlante, but the rally came too late and Atlante were consigned to their second defeat in three games.
The final match of the weekend saw Puebla host reigning champions Club Leon on Sunday lunchtime. On paper it was a difficult fixture for the relegation-threatened side, but Puebla managed to arrest their recent slump and earn a respectable 1-1 draw.
The impressive Carlos Pena had given the visitors the lead just after halftime, but a header from Luis Noriega after 75 minutes saw the hosts equalize. Both sides pushed for a winner, but ultimately the game didn't produce any further goals and it ended in a draw.
AS IT STANDS
Relegation Table – Monday 31st March
A-11 C-12 A-12 C-13 A-13 C-14 POINTS GAMES COEFFICIENT
14 Chiapas 24 12 15 16 25 16 108 98 1.1020
15 Veracruz 0 0 0 0 20 13 33 30 1.1000
16 Atlas 12 20 12 32 12 17 105 98 1.0714
17 Puebla 22 19 13 19 19 11 103 98 1.0510
18 Atlante 19 16 20 13 12 18 98 98 1.0000
The situation is becoming ever more desperate for Atlante, who are now seven points adrift Atlas and five points adrift of Puebla with just twelve points left to play for. It now seems Los Azulgranas most realistic hope of avoiding the drop is for Veracruz to suffer a collapse.
The remaining fixtures are not easy for any of the sides, but Veracruz and Puebla arguably have the toughest assignments. A win for Atlas over Puebla and defeat for Atlante against Tigres next weekend would make Atlas safe and reduce the battle to a three team contest. Atlante are likely to need at least seven points to survive, though with games against travel-sick Tijuana in Cancun and lowly Chiapas in Tuxtla Gutierrez still to come they will feel the target is still achievable.
In the general table Atlante drop to seventh and Atlas move up to eighth and into the Liguilla places for the first time all season, while Veracruz and Puebla occupy 17th and 18th respectively.
REMAINING FIXTURES
Atlas
Week 14 vs Puebla (h)
Week 15 vs Queretaro (a)
Week 16 vs Toluca (h)
Week 17 vs Tigres (a)
Veracruz
Week 14 vs Morelia (a)
Week 15 vs Pumas (h)
Week 16 vs Monterrey (a)
Week 17 vs Santos (h)
Puebla
Week 14 vs Atlas (a)
Week 15 vs America (h)
Week 16 vs Pachuca (a)
Week 17 vs Morelia (h)
Atlante
Week 14 vs Tigres (h)
Week 15 vs Santos (a)
Week 16 vs Tijuana (h)
Week 17 vs Chiapas (a)
| | | | | | | |
| --- | --- | --- | --- | --- | --- | --- |
| | | | | | | |
04/30/2016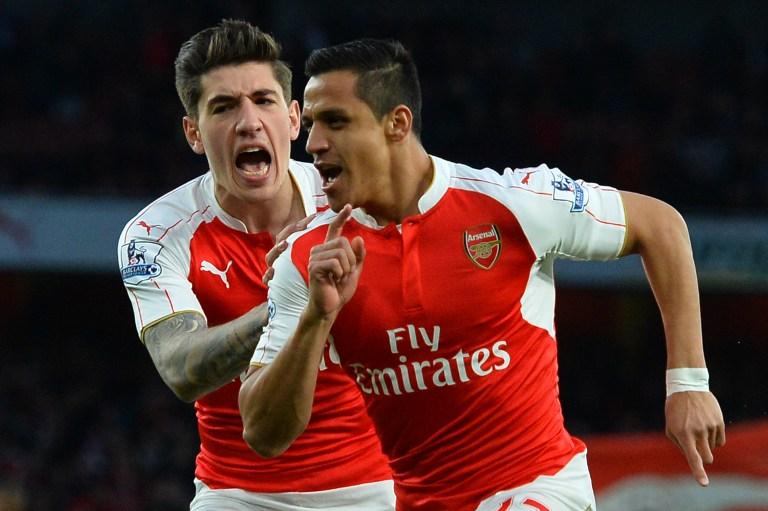 | | | | | | | |
| --- | --- | --- | --- | --- | --- | --- |
| | | | 6 | | | |
| | | | | | | |
| --- | --- | --- | --- | --- | --- | --- |
| | | | 3 | | | |
04/26/2016