For a long time he has been much maligned by supporters and commentators, but Mariano Pavone has now scored two of Cruz Azul's most important goals of recent memory, and deserves recognition for his role.
Mariano Pavone Demonstrates Importance with Two Goals in a Week
05/01/2014
For a long time he has been much maligned by supporters and commentators, but Mariano Pavone has now scored two of Cruz Azul's most important goals of recent memory, and deserves recognition for his role.
Make no mistake – Cruz Azul and Leon was not the mismatch that you might ordinarily expect between the first and eighth seeds of the Liguilla. Although Cruz Azul finished thirteen points clear of their rivals in the regular season, last night's game was between two of the Liga MX's strongest sides.
If Leon hadn't chosen to focus on the Copa Libertadores there is every reason to believe they would have been one of the leading pack along with Los Cementeros and Toluca. In Carlos Peña and Luis Montes they boast two of the finest midfielders in the country, Rafa Marquez adds an experienced assurance to their back line, while Mauro Boselli's directness is a constant threat to opposition defenses.
Cruz Azul knew last night posed a potential banana skin. So dominant in the regular season, an undignified exit in the first round of the Liguilla would be a significant embarrassment. Luis Tena knew that it was important to start well – Leon's home crowd was expectant and their team was on a high following their improbable qualification for the post-season.
Pavone answered Tena's prayers when he scored in just the fourth minute. As is so often the case with the Argentine's goals, the finish wasn't pretty – half deliberate flick and half lucky deflection – but his header was nonetheless crucial to the way Tena wanted to approach the game. His goal came just a week after another vital away goal; he scored the opening (and ultimately tournament winning) goal in Cruz Azul's 1-1 draw with Toluca in the CONCACAF Champions League final.
The tall striker has often drawn criticism for his approach, with his doubters claiming that a lack of pace, an absence of the stereotypical Argentinean finesse, and an underwhelming goal-scoring record all precluded him from being considered amongst the elites of Latin American football.
While it is true that he probably doesn't have the talent to make it at the very highest level (he has one cap for his national side, dating from 2007), his goal-scoring record in his career is almost one in every three games – certainly not as poor as many would believe. At Cruz Azul he averages a goal every 2.3 games, and since Tena's appointment last winter he has become instrumental to the team's approach.
One of Tena's philosophies is to get lots of attacking talent on to the pitch. Fabian, Formica, Rojas and Gimenez offer all the tricks and skills while Pavone acts as the target-man. His aerial prowess means he is always available if the defense need to play a long ball, and his physical power allows him to hold up the ball as well as anyone in the league; he gives the midfielders the time to move higher up the pitch and gives his fellow forwards the chance to find some space. He has rapidly become a vital cog in Tena's attacking approach.
Aside from his goal, last night he once again demonstrated why he is so important. Defenders are constantly caught in two minds whether to mark Pavone tightly and risk being sucked away from other areas, or to give him space and give him the chance to pick a pass to one of the midfield runners. Ultimately both Rafa Marquez and Juan Gonzalez both had to turn in excellent performances to prevent Cruz Azul scoring what would have been a crucial second away goal.
The game finished 1-1 and is now finely balanced ahead of Saturday night's second leg in Mexico City. Leon trail on away goals and will need to score if they are to progress. A less cautious approach from Leon could suit Pavone perfectly – don't be surprised to him score again this weekend eventually emerge as the Liguilla's top scorer.
Selected Post-Match Quotes
Luis Tena – "It was a good playoff game, we knew Leon were an offensive team. They attacked well and we tried to attack too. Of course we wanted an away goal – the result seems fair. Maybe a 2-2 would be been more appropriate to match".
Luis Tena – "We will do the same at home, we will look to win and go through to the next round. The next leg will be similar to this one, dynamic and with a lot of rhythm".
Mariano Pavone – "Leon had some opportunities, but we also could have scored more. We always we want to win but we leave satisfied. We will be stronger at home".
Gustavo Matosas – "We played well, we had a lot of possession. Our goal came after seven or eight touches. We stopped Cruz Azul attacking and they were forced to counter-attack".
Gustavo Matosas – "Both teams generated a lot of opportunities, but the away goal leaves them in a good position".
Jesus Corona – "I appreciate the support and trust from my teammates. I always work hard so they can feel that I am there for them. It leaves them free to do their own jobs".
| | | | | | | |
| --- | --- | --- | --- | --- | --- | --- |
| | | | | 6 | | |
04/30/2016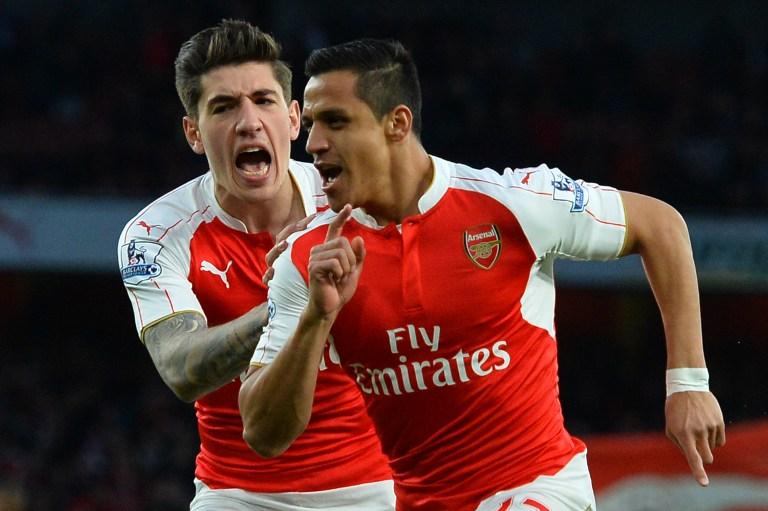 | | | | | | | |
| --- | --- | --- | --- | --- | --- | --- |
| | | | 6 | | | |
| | | | | | | |
| --- | --- | --- | --- | --- | --- | --- |
| | | | 3 | | | |
04/26/2016