Let's take a look at five of the players that will engage eyes into Italy and make the reigning champions somewhat weak in the knees.
Five players that will take Serie A by storm in 2014-15
08/20/2014
The 2014-15 Serie A tournament is just a few days away, with Chievo and Juventus inaugurating the new season on Saturday, August 30th.
La Vecchia Signora waltz into this tournament boasting a third-straight Scudetto for Juventus. But with star-manager Antonio Conte packing his bags to coach the Italian national football team and the appointment of Massimiliano Allegri, formerly of waning AC Milan, plus the arrival and/or recently found form of talented players in various Serie A teams, the tide could turn to lesser known players and teams.
Let's take a look at five of the players that will shift eyes towards Italy and make the reigning champions somewhat weak in the knees.
Mario Gomez - ACF Fiorentina - age 29 - striker
This seasoned German is one of the striking world's best kept secrets. The injury prone striker, crafted his art of magical positioning during his time at Bayern Munich where he was a pivotal part in Jupp Heyncke's treble achievement.
Having arrived to Fiorentina last season, Gomez didn't get much of an opportunity to showcase his natural talents as he was sidelined for most of the season due to damaged knee ligaments. However, this master of "being in the right place at the right time" has proven to be one of the deadliest strikers out there when 100 percent fit. And he proved it in Fiorentina's 2-1 preseason friendly win over Real Madrid, where the German international powerfully headed in the equalizer.
If Gomez is able to stay in shape, he will surely be one of the main contenders for the Capocannoniere this season.
Giuseppe Rossi - ACF Fiorentina - age 27 - forward
The future of Italy could very well be in the feet of this young man. Last season, with the absence of Mario Gomez, Rossi had to put Fiorentina on his back, and did it so well until the early days of January when a knee injury cut his 14 goals in 18 appearances short. Rossi was on his way towards snatching the Serie A golden boot from Ciro Immobile but luck would not favor the all around attack man of Fiorentina.
Having missed out on the 2014 World Cup due to injury as well, Rossi will hopefully stay as healthy as possible and will now be able to share the weight of Fiorentina's attack with Gomez.
Juan Guillermo Cuadrado - ACF Fiorentina - age 26 - winger
This Colombian winger is coming off a very successful World Cup tournament, and is very well at the peak of his career. Having been an instrumental part in Fiorentina's recent good form since his 2012 arrival, Cuadrado is the face of Fiorentina's progress. His good morale, along with the endless possibilities of a new season, will surely drive Cuadrado's desire to lead Fiore's attack along his partners in crime Gomez and Rossi.
Rafael Marquez - Hellas Verona FC - age 35 - center back
This seasoned veteran has won it all at club level, having been a pivotal piece in Barcelona's European legacy during the late 2000's that saw them conquer two UEFA Champions League titles. Marquez is also the only player to have captained a national team through four different World Cups.
This impressive resume and experience is supposed to give Hellas Verona FC a shot to win a spot in an international competition next year, making the Mexican's transfer one of the most talked about in Italian soccer.
With Luca Toni taking care of things in the Verona attack, Marquez will have to make sure to do his part on the back as all eyes will be on the legendary player that has received one last chance at top competitive European football.
Mattia Perin - Genoa CFC - age 21 - goalkeeper
The next "Gianluigi Buffon." That's how the media talks about young Mattia Perin, the Genoa superb shot stopper. Perin's reflexes are out of this world, and his perfect positioning below the three posts reminisces of Buffon, being one of those keepers who just make it look easy.
Having been named to the 2014 World Cup Squad by Cesare Prandelli, Perin is already on his way to take the spot that Buffon is bound to leave sooner or later. With Italy's future in soccer looking a bit dark after a disappointing World Cup, all eyes will be on Perin who needs to step up to his still unnamed role as Italy's best keeper.
04/30/2016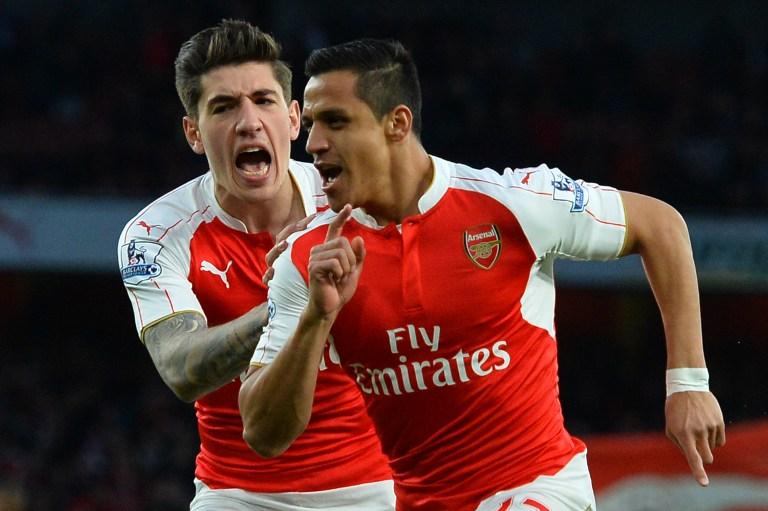 | | | | | | | |
| --- | --- | --- | --- | --- | --- | --- |
| | | | 6 | | | |
| | | | | | | |
| --- | --- | --- | --- | --- | --- | --- |
| | | | 3 | | | |
04/26/2016