Sevilla couldn't stop the world's most expensive team in history forcefulness. With a squad that is worth over $580m, Real Madrid, took the 2014 UEFA Super Cup, with two goals from Cristiano Ronaldo.
Ronaldo is back on winning ways as he leads Real Madrid to UEFA Super Cup
08/12/2014
Sevilla couldn't stop the world's most expensive team in history forcefulness. With a squad that is worth over $580 million, Real Madrid, took the 2014 UEFA Super Cup, with two goals from Cristiano Ronaldo.
Featuring a balance of World Cup sensations and nightmares, Real Madrid seemed to be adjusting more to their characteristic fast paced rhythm, that crowned them Europe's champions. Midfielder sensations Toni Kroos who was a crucial part in Germany's World Cup championship and Colombian James Rodriguez who was the top goal scorer in Brazil 2014, took the center stage as they debuted for the Spanish squad in this Championship game, that took place on the Cardiff City Stadium in the midst of a lovely opening ceremony.
Kroos and Rodriguez along with Luka Modric controlled the ball around the field and worked as the backbone of Madrid's offense, as they pushed their game forward, making it hard for the Andalusians to take the ball outside their own half. Rodriguez, who along with Sevilla's Carlos Bacca, became the first 2 Colombians to match up against each other in a European final.
Real Madrid's #10 James Rodriguez almost collected an assist in the 19th minute when he crossed to Gareth Bale, but the Welsh's effort was heroically deflected by Sevilla's keeper Beto.
A flamboyant Cristiano Ronaldo who was frolicking fresh frosted tips sent Sevilla a warning on minute 13 when his free-kick was barely deflected above the post by Vitolo's shoulder. The 24-year old midfielder would get booked later in the first half for stepping on Ronaldo's toes.
It took 29 minutes for Cristiano Ronaldo to regain his love affair with goal, when he finished a surgical cross by hometown sensation Gareth Bale who also had an extraordinary night in front of his native fans.
Spain's national coach Vicente del Bosque was among the bench, checking on Iker Casillas who had a lachrymose World Cup and Daniel Carvajal to see if they have what it takes to be part of the Spanish squad that will play the UEFA qualifiers which start on September.
Both Casillas and Carvajal who are currently under cross examination had a good game, with Casillas especially looking more and more like his former self, specially after he saved face for Fabio Coentrão, whose defensive mistake gave Carriço a first chance bullet that was deflected by los blancos captain.
In the second half Real Madrid struck early. Cristiano Ronaldo added his second of the night when a masterly crafted play by Toni Kroos, found Karim Benzema in a perfect position to serve the Portuguese forward with a ball that he rifled pass Beto who was unable to stop the shot despite making palm contact with the ball.
A few minutes later, Kroos would get his first yellow card with the white jersey, when he was booked for a foul on Krychowiak. However the former Bayern Munich midfielder was proving his worth on the field.
Sevilla's keeper Beto was displaying great technique despite the result, the Portuguese keeper managed to stop Karim Benzema on a number of occasions during the course of the match.
World Cup Colombian sensation James Rodriguez left the field at minute 75 under a sea of applause to give way to Isco. The Colombian midfielder had a more humble start than Kroos, but completed 85% of his passes, which tells you something about his efficacy.
With defeat looming in Sevilla's horizon, the Andalusian squad started to fall back and tightened the mark on los blancos, allowing little pace to play, this allowed them a late chance on minute 88 when Figueiras rifled a shot inside the penalty box as Iker Casillas heroically deflected to a corner to keep a clean sheet in this important match.
With the two goals from today's match, Cristiano Ronaldo surpassed Lionel Messi's record of 68 goals in European competitions. and tied Milan legend Fillippo Inzaghi's record of 70 and is now only 7 goals away to tie Real Madrid's former #7 Raul. It looks like Cristiano Ronaldo is back in shape and ready to take Europe by storm once more.
04/30/2016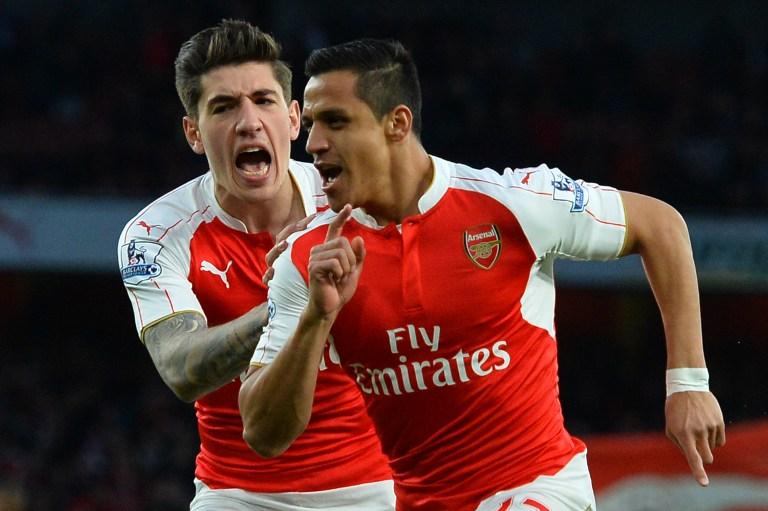 | | | | | | | |
| --- | --- | --- | --- | --- | --- | --- |
| | | | 6 | | | |
| | | | | | | |
| --- | --- | --- | --- | --- | --- | --- |
| | | | 3 | | | |
04/26/2016