The battles for animal kingdom dominance continue for Leon as they square off against Pumas this Thursday at 9:05 EST at the Nou Camp. Both teams are coming off of painful defeats and are striving to get back on track this week.
Last chance to impress for Trejo
08/13/2014
The battles for animal kingdom dominance continue for Leon as they square off against Pumas this Thursday at 9:05 EST at the Nou Camp.
This week both teams are coming off of painful defeats and are striving to get back on track. Especially the reigning champions Leon, as they have been struggling all season to find any kind of consistency in their play. The team confidence was high after a good victory in week three against Morelia and even held a 2-0 lead at the half in Chiapas last week. Leon lost all its momentum in the second half and with combination of grit and the Salvador Cabanas effect, who had been visiting the team, Chiapas managed to pull off a comeback and defeat the champions 3-2.
Various publications have been labeling this current Pumas regime as being in a crisis. However, late last week manager Jose Luis Trejo confirmed to reporters that there was no crisis at the club and that they ought to be optimistic and confident things will improve. However, things did not improve and Pumas are in a struggle, especially at home, losing to a young and energetic Atlas team 1-0. Fans have been calling for the heads of Mario and Jose Luis Trejo in recent weeks as their play has not been up to par with the fans expectations.
Vice President Mario Trejo recently stated that he has no intention of negotiating a new contract and that Thursday's game will be his last with the club. "Whatever happens I will not continue, that is for certain. My contract is expiring and I wish to not renovate it," Vice President Trejo said.
Thursday night's game is critical for the Jose Luis Trejo regime as it may be the last chance to sway the board of directors to continue with his project. Trejo is running out of time as his squad are sitting in 15th place with only three points out of a possible 12 - a win might not be enough to convince upper management.
Jose Luis Trejo is aware of other managers flirting with the board of directors behind the scenes in an attempt to take his place if a vacancy arose. "It is not my style to resign, a difficult challenge lies ahead and I need to move forward, I need to survive and we will achieve it," Jose Luis Trejo said. "I have a lot of people that are looking to get my job, but that is part of this business."
Team captain, Dario Veron, spoke to the press on Tuesday to declare that the team knows what they are capable of and that the Jose Luis Trejo is not the issue. "We are all at fault, no one here is safe. Things have not gone the way we have wanted, but we know the kind of potential we have," Veron said. "The manager has nothing to do with it (the poor results), we are working well, and unfortunately the results are not going in our favor. We back the manager until the death."
Leon are doing just as poorly, if not worse, than Pumas as they too have accumulated the same amount of points and sit one spot above on goal difference. The reigning champions should be doing better as they are at least playing decent football. Some struggles are understandable considering they have lost their captain Rafael Marquez to Verona of Serie A. It may take some time to adjust to life without Marquez' defensive ability and leadership skills.
Gustavo Matosas has several options capable of filling the void left by defender Edwin Hernandez who is suspended. The likely replacement may be Luis Antonio Delgado who is the only defender who has seen any action coming off the bench this season.
Possible Starting XI:
Leon: Yarbrough, Gonzalez, Navarro, Magallon, Delgado, Vazquez, Pena, Hernandez, Rivera, Cardenas, Sabah.
Pumas: Palacios, Fuentes, Veron, Palacios, Rankin, Cabrera, Romagnoli, Cortes, Ludeuna, Sosa, Britos.
6 hrs. ago
M'Baye Niang put the nightmare of the Paris terror attacks firmly behind him with two goals and an assist as AC Milan crushed a sorry Sampdoria 4-1 at the San Siro on Saturday.
Niang admitted last week the events of the past fortnight had left him worried for the safety of family and friends in and around the French capital.
But the 20-year-old from the Paris suburbs produced a confident performance for the Rossoneri, first delivering for Giacomo Bonaventura's opener on 16 minutes and then beating Emiliano Viviano from the spot after the Milan winger had been hauled down in the area seven minutes before the interval.
Niang secured Milan's seventh win of the campaign when he fired under Viviano four minutes after the restart after the 'keeper's fluffed clearance.
When he was replaced by Luiz Adriano 15 minutes from the whistle it took the Brazilian just four minutes to find the net after volleying Alessio Cerci's intelligent cross past Viviano.
The only blot on Milan's copybook was Gianluigi Donnarumma's failure to stop Luis Muriel from the spot after Andrea Pioli had tugged on Eder in the area in the closing minutes.
Milan moved up to fifth place at seven points behind leaders Inter ahead of the remainder of the weekend matches, with Sampdoria's second successive defeat under new coach Vincenzo Montella leaving them 14 points adrift.
"It was an almost perfect performance," said Milan coach Sinisa Mihajlovic, who gave a special mention to Niang.
"He's a big player for us, he was doing really well in pre-season then he got injured. Now he's back in form and he's doing well, but he already showed at Genoa (loan) what he was made of."
For the fifth consecutive match Mihajlovic opted for teenage goalkeeper Donnarumma over the more experienced Diego Lopez but the 16-year-old had to dive low to parry after his messy clearance fell to Roberto
Soriano 30 yards out in the opening minute.
From then on, it was all Milan with Niang the main protagonist before making way for Adriano on 74 minutes.
Having spent the last half of last season on loan at Genoa, the striker said he in enjoying playing in a pure
striker's role under Mihajlovic.
"I'm really happy because I've been waiting for this for a longtime, the hard work's paying off and I hope it continues like this," said Niang.
"I played as a centre-forward, the position I prefer and I think that along with our win over Lazio this was our best display this season."
Milan broke the deadlock on 16 minutes with Alessio Cerci, whose eighth minute goal was ruled offside, involved before Niang burst down the right to fire in a weighted delivery that Bonaventura slid in to meet at the back post.
Milan built on their momentum and Niang almost doubled the lead when he collected Juraj Kucka's short delivery on the right to drag his angled shot inches wide of Viviano's far post.
Sampdoria were struggling to find any rhythm and Milan's movement in the final third of the pitch was causing huge problems for the visitors.
Niang left Edgar Barreto behind to burst down the right and fire across the bows, but Bonaventura's first-timer from the six-yard line blasted over.
Samp's only real chance came when Luis Muriel dribbled his way into the area but despite turning Milan's defence his promising strike was blocked by Alessio Romagnoli.
Niang came close twice with flicks that inched wide of Viviano's post just after the restart.
But when the 'keeper fluffed a clearance, Niang collected and strode confidently into the area to fire under his body and secure the second brace of his Serie A career, after hitting a double for Genoa against Verona last season.
A tiring Niang soon made way for Adriano and only four minutes later Cerci was given time and space to the right of the area to pick out the Brazilian with a pinpoint pass which he controlled before firing past a helpless Viviano.
Earlier, Torino moved up to seventh place with a 2-0 home win over Bologna thanks to second-half goals from Andrea Belotti and Giuseppe Vives.
6 hrs. ago
| | | | | | | |
| --- | --- | --- | --- | --- | --- | --- |
| | | | 3 | | | |
6 hrs. ago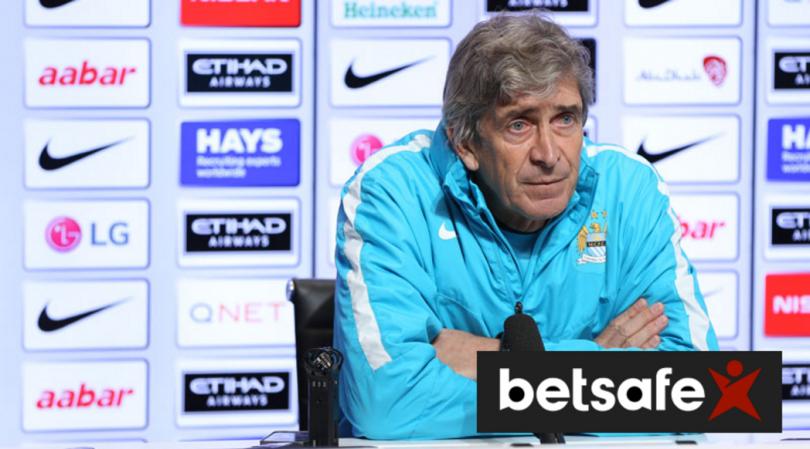 | | | | | | | |
| --- | --- | --- | --- | --- | --- | --- |
| | | | 1 | | | |
15 hrs. ago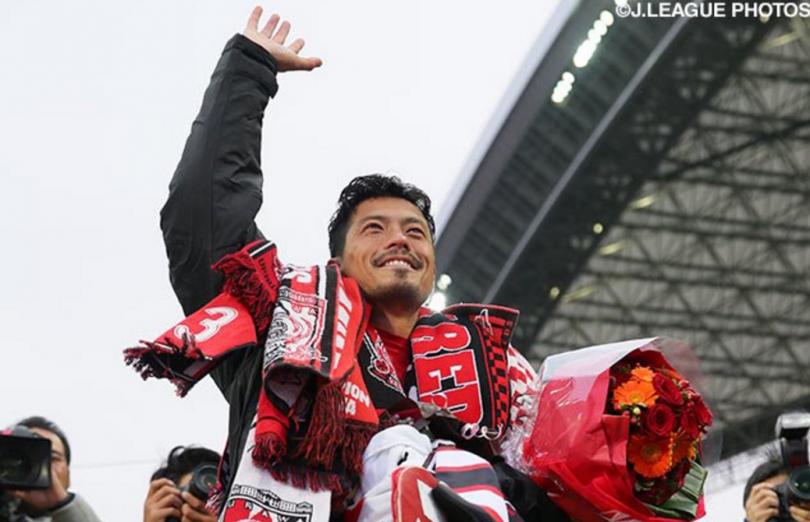 | | | | | | | |
| --- | --- | --- | --- | --- | --- | --- |
| | | | 2 | | | |
15 hrs. ago
| | | | | | | |
| --- | --- | --- | --- | --- | --- | --- |
| | | | 3 | | | |
15 hrs. ago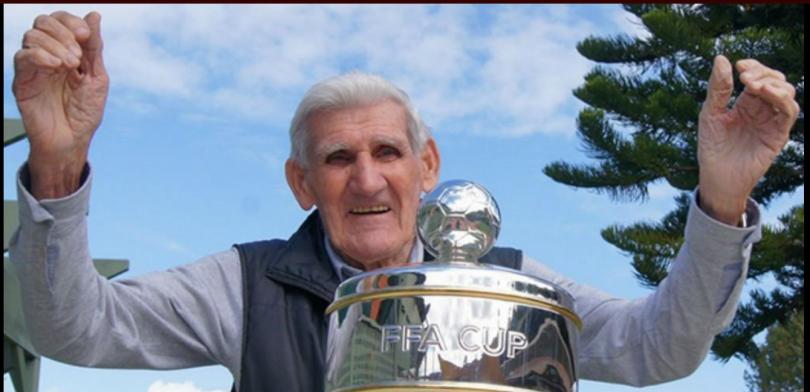 | | | | | | | |
| --- | --- | --- | --- | --- | --- | --- |
| | | | 5 | | | |
| | | | | | | |
| --- | --- | --- | --- | --- | --- | --- |
| | | | 5 | | | |
1 day ago
| | | | | | | |
| --- | --- | --- | --- | --- | --- | --- |
| | | | 11 | | | |
1 day ago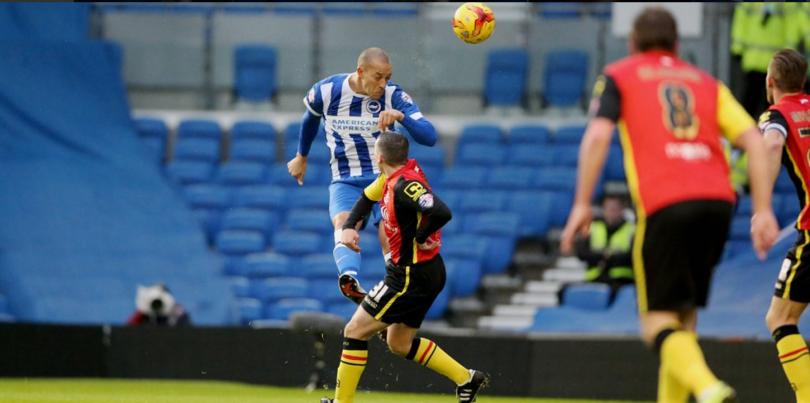 | | | | | | | |
| --- | --- | --- | --- | --- | --- | --- |
| | | | 6 | | | |