Although Luis Suarez's teeth have taken the headlines for the third time in his career, Italy's second consecutive World Cup Group Stage exit is down to their inabilities and inefficiency from their attacking corps.
Suarez's bite overshadows Italy's World Cup exit
06/25/2014
Although Luis Suarez's teeth have taken the headlines for the third time in his career, Italy's second consecutive World Cup Group Stage exit is down to their inabilities and inefficiency from their attacking corps.
Time and time again, Italy expected the great Andrea Pirlo to rescue them from their ineptitude in the final third. And time and time again, Pirlo was incapable of dragging the Azzurri across the line. Against Costa Rica and Uruguay especially, Italy were over reliant on the 35-year old Juventus midfielder.
That one track mentality made Italy easy to defend against as the Azzurri's only tactic was to dump balls over the top of the last defender for the inconsistent Mario Balotelli to run on to. That tactic was easily dealt with by Costa Rica, who induced 11 offside calls against Italy in Recife. With Italy idealess overall, nearly every Azzurri attack was the same: Pirlo picks up the ball near the halfway line, sprays a pass down field, Costa Rica clear and counter.
"It's a shame," Prandelli said. "It's a real shame."
With Italy's losses to Costa Rica and Uruguay, in hindsight it is somewhat fascinating the Azzurri defeated England 2-1 in their opening fixture. Yet unlike the matches that followed, Italy got their tactics spot on.
It helped that Wayne Rooney was incapable or unwilling to trackback, leaving England's right side wide open for Italy left-back Matteo Darmian and attacking midfielder Antonio Candreva to plunder.
In reality, that match could have been much different and it seems – again in hindsight – that Italy believed their own hype after the game. England's attack played brilliantly that night in Manaus for the opening 60 minutes before the heat and fatigue rendered their legs useless.
Until then, Italy's defenders had difficulty coping with the pace of the Three Lions, chiefly Raheem Sterling and Daniel Sturridge. Once England's legs had gone, Italy were able to settle in and slow the pace down.
Another key tactic Cesare Prandelli employed. Interestingly, it wasn't one of Italy's aging, slow defenders that Sturridge beat for England's lone goal. Rather, it was Marco Verratti, Italy's up and coming midfielder who plays for Paris Saint-Germain, who was beaten in a foot race. Luckily, England weren't good enough to make Italy pay more than once; which says something quite damning about Roy Hodgson's team.
The person who escapes from the Suarez-Giorgio Chiellini bitegate without being shoved into the spotlight is Balotelli.
The AC Milan striker was appalling in Italy's matches against Costa Rica and Uruguay, and only popped up against England on two occasions – nearly chipping Joe Hart in the first half and heading the winner past Hart in the second half. Balotelli spent much of the next 135 minutes at the World Cup being a passenger on the field, occasionally allowing his frustration to boil over into two thoughtless yellow cards.
His poor performances would have only fueled the debate over Giuseppe Rossi's exclusion from the Azzurri. Of course, Rossi lacked match fitness and Prandelli's decision to leave the Fiorentina man at home was the correct one; but fans will still wonder 'what if?'
That debate will most likely be minimal as FIFA decide the future of Suarez, who courted controversy at the last World Cup with a deliberate handball preventing Ghana of last minute goal. Though sent off, Ghana missed the ensuing penalty as Suarez celebrated down the tunnel and into the dressing room.
To make matters worse for Italy was Prandelli's decision to resign as Azzurri boss on Tuesday evening. Prandelli had been re-signed to lead the Azzurri into the their Euro 2016 qualification in September.
However, Italy's must now find a new leader as the Azzurri have been left decimated by his departure. Prandelli had worked magic to shake off the memories of the 2010 World Cup in South Africa which saw the Azzurri meekly defend their title as world champions. Whomever takes up the reigns must find attacking players up to the challenge of international football at this level. Balotelli has shown he isn't capable of replicating form from match to match.
Meanwhile, his colleagues in attack – Ciro Immobile, Lorenzo Insigne – showed they weren't ready to step up at this time. Antonio Cassano showed his inclusion was a mistake as he looked far from fitness against Costa Rica, meandering around the field unable to put two pass together.
On one hand, Prandelli was lucky to have had Suarez leave a dental impression on Chiellini's shoulder. The dietrologia or behindologists will point to Italy's elimination as a plot against the four time winners.
The fact is, however, Prandelli's squad just wasn't good enough and must now find their way, much like after the 2010 World Cup.
04/30/2016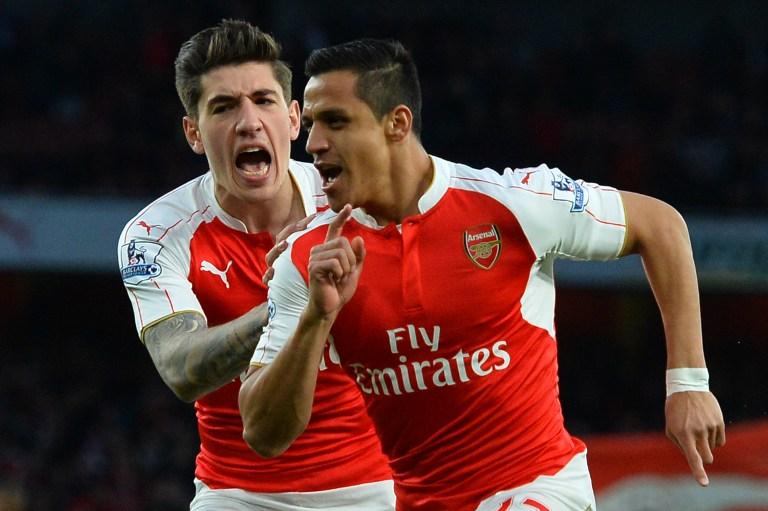 | | | | | | | |
| --- | --- | --- | --- | --- | --- | --- |
| | | | 6 | | | |
| | | | | | | |
| --- | --- | --- | --- | --- | --- | --- |
| | | | 3 | | | |
04/26/2016