An excellent examination of the hypocrisy shown by David Beckham in calling Miami fans to be loyal to their local club
Beckham Asks Miamians to 'Do As He Says' not as he has done
02/07/2014
All the talk this past week in Major League Soccer has been about David Beckham's new Miami franchise. It's truly an exciting announcement for American soccer and one that has some serious upside potential. And it seems only fitting that Becks is the face doesn't it?
While announcing the new franchise, Beckham told USA Today that he'd like the stadium of the new Miami franchise to be downtown. "Soccer fans love to walk to games, that's part of the tradition." That's all well and good but what is he really saying here?
Upon further examination, Beckham appears to be saying one thing and is certainly guilty of doing just the opposite.
Beckham was born in Leytonstone. If the Leyton part seems familiar, it's because Leyton is the home and name of Leyton Orient, a side that has survived in the bottom three divisions of the English league without fanfare, despite living in the shadows of West Ham United. Young Beckham even had trials with them. He grew up in the Chingford area where West Ham draw a great deal of their support from. That part of Essex is West Ham territory.
During his early upbringing in London, his grandfather favored Tottenham Hotspur. You see, White Hart Lane may have been within walking distance for the Beckhams but Manchester was quite a trek indeed. Approximately 211 miles by car to be exact. His parents, both Londoners, were fanatical Manchester United supporters who would frequently travel to Old Trafford from London to attend the team's home matches so it is easy to understand how David inherited his parents' love of the Red Devils.
He inherited eschewing the values of locality and community from his parents when he made the very first big decision a young Englishman makes by himself; which football team to follow. That's fair enough. There are Manchester United fans all over the planet with no connections to the City of Manchester.
There's one difference between Beckham and them. They are not asking every other citizen to be locally loyal so that they make money.
Is a man who followed his parents' passions over local ties, also the man to ask Floridians, many of whose recent ancestors come from afar, to do the exact opposite? It was an unnecessary arrow to fire from Beckham and indicates that he seems to have whitewashed or at least forgotten his own past while traveling through the constant and frequent re shapings of his own brand.
In 2009, Becks had a stint with Italian giants A.C. Milan just two years into his five-year deal with the LA Galaxy. In a 2009 article posted in The Guardian, Richard Williams wrote:
"What does loyalty mean to David Beckham? Not much, one imagines.
As his lawyers negotiate an early end to his contract with LA Galaxy, where he is only two years into a five-year deal apparently worth £128m ($209m) and signed amid a flurry of promises, Beckham is coming under fire from supporters of the MLS club, who believe that they were sold season tickets for the coming campaign, which starts on 19 March, on the promise of his continued presence."
It's not difficult to understand that Beckham had no real ties to the Los Angeles club if you took the city of angels out of the equation.
In 2011, Beckham's kids were seen rocking Arsenal and Tottenham kits during a Galaxy training session. By no stretch of the imagination is this something to lose sleep over but again, Becks is flirting with disloyalty. Again, that was none of our business until his pleas directed towards the soccer fans of Miami, asked them to do as he says, not as he has done.
So in yesterday's announcement when Beckham asked local fans to be loyal to their local team, is the hypocrisy starting to jump off the page at you? He's an East Londoner who surrendered his affiliation to England's most successful club. The bragging about trophy wins at school must have delighted his Spurs and West Ham supporting classmates.
At the end of the day, David Beckham is a very polished, world-class superstar and the guy is an outright winner. We know this. His investment in MLS is to be applauded.
But can he deliver on his promise to bring this sort of atmosphere to a city that has previously succumbed to chronic attendance issues and to be blunt, is still struggling? Can he confirm his loyalty to Miami and in doing so, cement the footballing culture Major League Soccer needs?
Can he convince Miamians to follow his instructions rather than his example?

For the sake of MLS, let's hope so.

Also See:
Beckham's Miami Club Three Years Away from Taking the Field
Ex Fusion Coach: Beckham Faces Biggest Challenge in Sports
"Biggest Challenge" for Beckham who Seeks Lebron James' Help
Beckham's Miami MLS Expansion Team Announced
Wednesday Announcement Just the Start for Beckham Miami Attendance Struggle
04/30/2016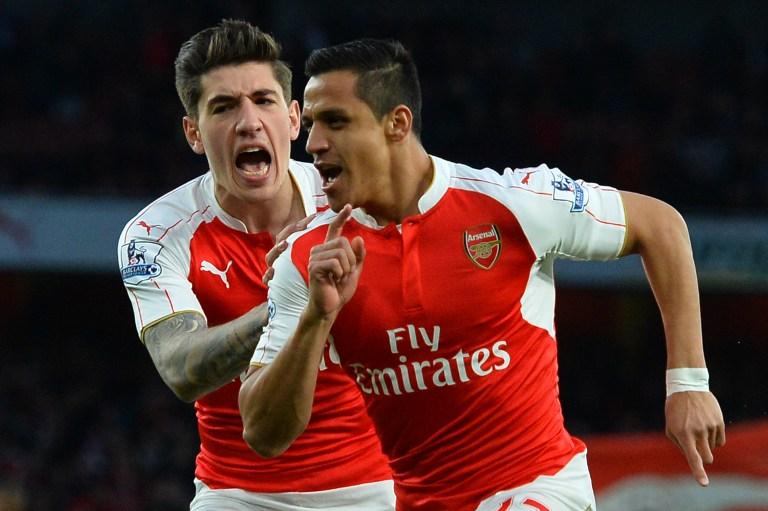 | | | | | | | |
| --- | --- | --- | --- | --- | --- | --- |
| | | | 6 | | | |
| | | | | | | |
| --- | --- | --- | --- | --- | --- | --- |
| | | | 3 | | | |
04/26/2016