Analysis of the restricted paths to MLS coaching positions.
Grass Ceiling: How the MLS Coaching Cartel Limits Opportunity and Promotion
05/07/2014
Martin Rennie recounts his first day of training as manager of the Vancouver Whitecaps when asked what part of becoming a head coach in Major League Soccer (MLS) most surprised him.
"I remember turning around and there was a whole sideline full of staff," Rennie recalls. "I thought, 'Who are all these people and what are they actually going to do, because I really only need a couple of people to help coach the team.'"
One thing Rennie didn't need was experience as a professional head soccer coach. Prior to taking the reins in Vancouver for their 2012 MLS season, Rennie spent the previous six years working his way up the ranks of U.S. pro soccer. After christening his managerial career with a year in the Premier Development League, Rennie spent two seasons coaching the Cleveland City Stars in USL-2. Then, from 2009-2011, he managing the Carolina RailHawks, initially as a member of USL-1 and then the revived North American Soccer League (NASL).
Rennie is only the sixth out of 105 full-time head coaches in MLS history hired directly from managing a team in the U.S./Canadian lower division pro ranks. Moreover Rennie is only the second such manager to become an MLS head coach since 2000. The other, coincidentally, was Teitur Thordarson, the Whitecaps' manager during their final three years in the second division, who transitioned with the club for its 2011 inaugural MLS season. Thordarson remained the Whitecaps' MLS gaffer a scant three months before being sacked.
The percentage of lower division managers hired as MLS head coaches is stark as compared to other categories. The highest percentage by far belongs to MLS assistant coaches, who have been hired to fill vacant MLS managerial positions 28 times (27 percent) out of those 105 hires. Next are MLS head coaches leaving one team (whether voluntarily or involuntarily) for another, who account for 19 hires (18 percent). Foreign national team and club head coaches were hired 14 times, U.S. national team assistants and youth managers 10 times, recently retired players seven times, and college head coaches five times.
The reasons for the muted reliance on lower division managers by MLS clubs are historical, procedural and even parochial. Foremost, MLS teams hold a strong desire for staff familiar with the MLS landscape and, moreover, regulatory framework.
"In Major League Soccer, they're constantly focused on Major League Soccer experience," Rennie says. "When I was getting into the league, that was the biggest thing that people would talk about: 'Well, you don't have MLS experience.'"
Colin Clarke also believes there's an aspect of territoriality to MLS coaching hires. Ulsterman Clarke, currently the head coach of the NASL's Carolina RailHawks, began his coaching career in 1998 with the Richmond Kickers, then members of the USL A-League. After becoming an assistant coach with the Dallas Burn (later FC Dallas) of MLS, Clarke was promoted to manager in 2003. Despite three straight improving seasons, FC Dallas dismissed Clarke following a first-place Western Conference finish in 2006. Clarke returned to the lower divisions, managing the Puerto Rico Islanders for five successful years and now entering his third with Carolina.
"MLS is a pretty unique league," Clarke says, "and MLS owners seem to feel more comfortable with people with some MLS experience, whether it's as a player or more so as an assistant who knows how the system works."
That comfort includes not just familiarity with MLS and the hiring club in particular, but also the vagaries of the MLS player personnel rules.
"Salary cap is something that's a full-time job to look after," Clarke adds. "It's not just year to year. It's making sure you're not going to caught in a year's time where getting rid of three or four players because you've gone over the cap. You have to be thinking two, three, four years ahead of what your squad is today.
"Also, the college draft is a big part of where all the players come from," Clarke continues. "Not so much in [NASL]; you find players wherever you want to look. So, you have to understand that draft, trades, and putting value on not just players but whatever commodities you have as far as draft picks, designated players and international spots."
According to Curt Johnson, part of the barrier for lower division coaches hoping to move to Division 1 is a matter of long-standing perception. Johnson, now in his fourth season as president of the Carolina RailHawks, began his front office career in 1997 with the Kickers. In 1999, Johnson left to become general manager of the Kansas City Wizards of MLS, a post he held until 2006.
Johnson says the perceptions of gaps in player development, training environment, and resources for the pro divisions outside MLS persists despite great improvement in those lower leagues.
"In the 1990s, there were some [lower division pro teams] who were very professional," Johnson says. "But there were a lot that had very little resources. So, I think some folks in MLS had a hard time truly evaluating a coach because the resources were so different. They were playing such a short season, and the players' salaries, the media scrutiny, and the facilities they were in were, in some ways, apples to oranges."
And unlike Johnson, who has helmed front offices in three different pro soccer leagues, most MLS front office personnel have limited familiarity with domestic leagues and coaches outside MLS.
"Most of the people hiring are not that familiar with the NASL or USL Pro or their predecessors," Johnson contends. "So the different relationships they have are with people not from those leagues."
Still, if an MLS team desires the services of a head coach with managerial experience in the U.S. or Canadian professional ranks, it essentially has two options: an ex-MLS manager or the manager of a lower division pro club in those countries. The former is often hired; the latter hardly ever.
For Rennie, that experience of being a pro manager, even in the lower divisions, is something that cannot be replicated elsewhere.
"When you've coached at the lower level you've still been a head coach," Rennie says. "The actual job is pretty much the same. There are different demands on it, but the actual job of managing people, setting up your tactics and doing your scouting and recruitment, that's all something you've done day in and day out for years.
"You're learning a lot about the North American soccer scene. You know all about the youth system and college soccer, and you know a lot about the players who could potentially become MLS players from the lower divisions. You're also learning a lot about the North American player, the refereeing, the travel, the culture, the lifestyle, the weather, the time differences … those are all hugely important things that are absolutely crucial to know when you go into Major League Soccer."
The dearth of MLS managers lifted from the U.S./Canadian lower divisions makes it difficult to draw trend lines of success. Thordarson only lasted three months with Vancouver in MLS. Conversely, Rennie took a team that finished with the worst record in MLS the year before his arrival and made the playoffs in his first season. The following year, the Whitecaps failed to return to the playoffs, but they finished with their first winning record since joining MLS and won their first Cascadia Cup since 2008.
Over his six full seasons in Division 2 since leaving FC Dallas, Clarke has coached his teams to a winning record every year except one. In 2010, that lone losing regular season, Clarke instead marshaled his player resources to guide the Puerto Rico Islanders to the USSF D2 Pro League Championship and CFU Club Championship.
Still, his former employer has yet to come calling.
"I know I've had contact with 2 or 3 [MLS] clubs the last couple of years, but it hasn't worked out for whatever reason," Clarke confesses. "But MLS just seems to hire from within right now … It's disappointing from my point of view. I'd love another crack at it, but that hasn't happened."
Clarke sees more untapped potential as he surveys the current lower division coaching fraternity.
"I don't feel that MLS gives enough credit to NASL and USL coaches," Clarke says. "The coaches in our league right now are some very good coaches. For example, Ricky Hill has had success, Gio [Savarerse] with the Cosmos—someone who has had MLS experience, and Manny [Lagos] played a long time in MLS and has done a good job in Minnesota under some tough circumstances."
In the meantime, Adrian Heath appears poised to become the next U.S. lower division pro manager to jump directly to MLS when Orlando City SC begins MLS play next year.
As he also awaits his next MLS opportunity, Rennie hopes he and Heath aren't exceptions, but rather the start of a change in perception.
"As MLS gets bigger and there are more teams, there's going to be a need for good coaches," Rennie says. "I think some clubs will look and see if I did well and Adrian [Heath] does well , then I think it could open up the door a little more"
It's an optimism that Johnson shares.
"The landscape is definitely changing, Johnson says. "There's a greater depth of not only quality coaches but also former players who are trying to get into coaching who see NASL and USL Pro as options now, whereas before I think, quite honestly, for some people it was beneath them.
"If the percentage is six percent over the past 18 years, I think over the next 18 years it's going to be much greater."
04/30/2016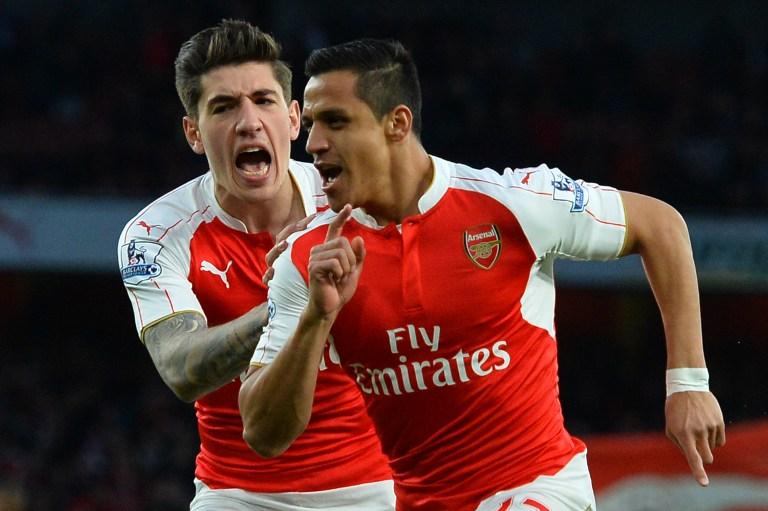 | | | | | | | |
| --- | --- | --- | --- | --- | --- | --- |
| | | | 6 | | | |
| | | | | | | |
| --- | --- | --- | --- | --- | --- | --- |
| | | | 3 | | | |
04/26/2016