Setting unrealistic goals as a coach may be an effective way to temporarily appease the media and a team's fans, but U.S. men's national team head coach Jurgen Klinsmann is not one of those coaches.
Klinsmann Keeps Expectations Low
06/11/2014
"You have to be realistic. Every year we are getting stronger. For us now talking about winning a World Cup, it is just not realistic."
Setting unrealistic goals as a coach may be an effective way to temporarily appease the media and a team's fans, but U.S. men's national team head coach Jurgen Klinsmann is not one of those coaches.
The American psyche of winning at all costs has been world famous for a very long time, but much to the chagrin of anyone who has traveled internationally, this attitude is often met with mixed reactions from the rest of the world.
A serial boaster, the U.S. claims to be one of the biggest, strongest and most determined nations the planet has ever seen, so naturally, this mentality bleeds into organized sports. It can be argued that the U.S. has the best basketball, football and baseball teams, as well as numerous talented olympians and athletes competing in the plethora of professional sports nowadays. But as the 2014 World Cup in Brazil starts this week, fans of the Stars and Stripes find themselves in a position they are not used to, one where their team seems destined for failure.
American soccer fans find it hard to get excited about the UMNT's chances this summer because they understand their place in the pecking order of world soccer. Of course they want the team to do well. It would be incredible for soccer in the U.S. if the team was to make it out of the "Group of Death" and into the next round, because the players would become instant role models, hopefully resulting in a spike in popularity for the sport back home. Though the "never say die" attitude is required to have a slim chance at advancing to the knockout rounds, it might be the right time for Americans to be a little more humble about their teams chances.
It seems to me that there are three types of people in the U.S. when it comes to soccer. There are those that couldn't care less about the team, or soccer in general, those that can't seem to understand why the U.S. lags behind the rest of the world and those who understand the team is still a work in progress. Don't get it wrong, this is a decent team, but it cannot be spoken about in the same breath as their opponents Germany or Portugal.
Speaking to reporters on the eve of the opening game between host Brazil and Croatia, defender Geoff Cameron, midfield general Michael Bradley and head coach Jurgen Klinsmann were asked, probably for the hundredth time, what they thought their chances were of both advancing, and of winning the whole shebang.
Cameron, who plies his trade for English side Stoke City, gave a very American response. "Let the doubters doubt. That's why Americans are Americans," he said. "We like to be the underdogs and challenge big things."
Now, there is nothing wrong with Cameron's statement, even if it is a bit macho. No team, no matter how bad, should enter the World Cup thinking they are going to be blown out every game. But there is a certain amount of caution that should accompany dreaming big.
Always the pragmatist, Bradley was a little more coy on his teams chances than Cameron, saying it doesn't make sense for the team to focus on lifting the cup in July. To Bradley, taking each game as it comes seems the most effective strategy for the position the team is in, and the only game that matters at this point is against the sprightly Ghanaians, fresh off a 4-0 confidence boosting win against fellow World Cup participant South Korea. But while the players may have been a bit reluctant to share their true feelings, Klinsmann wasn't, and it has caused yet another stir amongst Americans who are questioning Klinsmann's approach to the team.
Why, many have asked, coach a team that you don't believe can win? Americans sports fans are used to being promised results. Klinsmann only promised improvement, and the fact that he won't come out and say the U.S. can win the World Cup has turned many against him. Some have even gone a step further.
Earlier this month, Klinsmann was told to "get the hell out of America," by ESPN's Michael Wilbon. Yeah, he really said that., and while it would be incredibly easy to pick apart this statement and show why it is an example of both xenophobia and shoddy journalism, it helps illustrate my point. Americans hate being told what to do and what to expect. Wilbon's comments came after Klinsmann questioned the Los Angeles Lakers decision to award legendary player Kobe Bryant a new 2-year, $50 million contract. At 36 years old and coming off a set of serious injuries, it does seem peculiar that the Lakers are willing to pay for "what has already happened," in Klinsmann's eyes.
But it is nothing new that American sports teams don't want to be rational or realistic. They just want to win. And if that means paying an aging, albeit future hall of famer, Bryant more money than he knows what to do with, so be it. Maybe this is the World Cup that puts expectations for the team in check, because the sense around American sports, as seen by Wilbon's treatment of Klinsmann, is that pragmatism is not an option.
The U.S. has a long way to go to be considered up there with the worlds elite, but with Klinsmann at the helm , it might not take as long as we think.
04/30/2016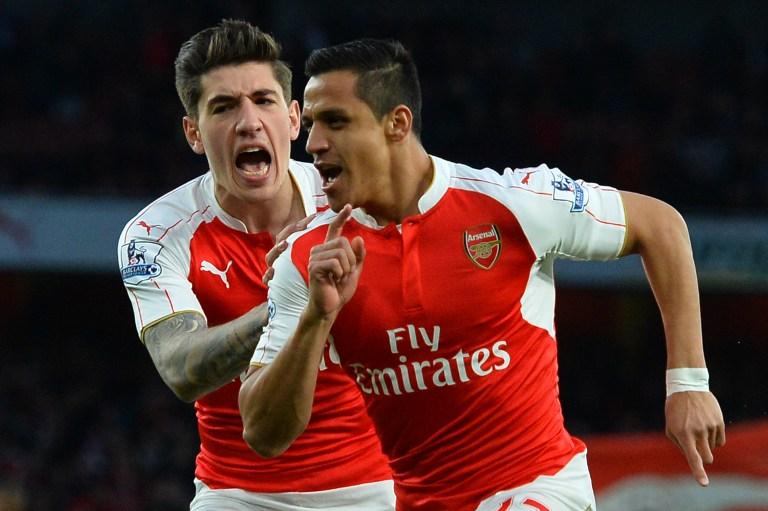 | | | | | | | |
| --- | --- | --- | --- | --- | --- | --- |
| | | | 6 | | | |
| | | | | | | |
| --- | --- | --- | --- | --- | --- | --- |
| | | | 3 | | | |
04/26/2016