With so many new players, D.C. United coach Ben Olsen tried different lineups and strategies during the preseason. This club still has a lot of work to do. After their first match of the season against the Columbus Crew, it is abundantly clear that this team is still trying to develop chemistry and to learn Olsen's system.
D.C. United 2014 Roster Preview: The Defenders Edition
03/15/2014
With so many new players, D.C. United coach Ben Olsen tried different lineups and strategies during the preseason. This club still has a lot of work to do. After their first match of the season against the Columbus Crew, it is abundantly clear that this team is still trying to develop chemistry and to learn Olsen's system.
Perhaps there is no better example of this than United's defense. With four new starters and only two players returning from last season, this a completely different defense than the 2013 one that gave up 59 goals (second most in MLS). So let's take a look at United's new back four and the reserves at each position:
Left-Back: Christian Fernandez
Calling Fernandez a newbie on the defensive line would be a bit of a reach given that all four starters are new to the team. But Fernandez only joined D.C. United in February and has been playing catch up ever since. And a broken left hand has only stymied his production.
In the club's first match against Columbus, he had some really good moments and some really bad ones. He completed many passes from the back and had a good tackle early in the match. However, he missed a clear goal-scoring opportunity in the second half and left Columbus Crew defender Josh Williams wide open for long stretches on the left side.
The question for Fernandez will be how he deals with the physicality of MLS. Although the league is evolving, it is still a very physical league where fouls can often be hard to come by. Typically, players from Spain have had difficulty adapting to the style of play.
Thus far, Fernandez has somewhat adapted to the change. In the match against the Fire, he did his best work intercepting passes and keeping up with Fire forward Patrick Nyarko on the left side. But he struggled when the Fire tightened their passing, forcing him into more direct contact with Nyarko and Fire midfielder Chris Rolfe.
The jury is still out on Fernandez. A few more matches will give a better indication as to what he can really bring to this team.
Reserves: Taylor Kemp and Chris Korb
Last year's starting left-back Kemp, struggled last season being able to catch up to teams on the counter-attack. Given that he is 23 years old, that has to be a bit alarming for United Management. He has looked a bit better in the preseason (in particular against the Charleston Battery) but he is still needing to improve his man-marking and the angles he chooses to make when following a counter-attack.
It might be best for him to go on loan with Richmond so that he can continue to work on these skills. In all likelihood though, he will be the primary reserve until defender Chris Korb comes back from injury. The most important defender that United has coming off of the bench is Chris Korb.
Korb, who has actually been a starter with United the past two and a half seasons, was United's best defender last season and helped keep them in some of the games. He is a high-energy player who likes to go on the attack as well. He is most well-known for help setting up Lewis Neal's goal against the Columbus at the end of the 2012 season that sealed a playoff spot for D.C. United.
He can play multiple positions along the defensive line as well, which will certainly be an asset as the season progresses. He is currently out with a knee injury but will be vital during the middle part of the season when the club is playing in the CONCACAF Champions League and the U.S. Open Cup.
Center-backs: Bobby Boswell and Jeff Parke
We went into some depth about what Boswell brings to this team last week so let's focus on Parke. Parke has had a bit of an unheralded career in MLS, having played in nine MLS seasons and served as a starter for the Seattle Sounders during their two U.S. Open Cup Championships.
A solid knockdown defender, Parke very rarely misses a match and is very good at clearances inside the box. Parke led a Union defense that allowed only 44 goals last season. He also very rarely gets carded, having accumulated only 30 yellow cards and one red card in his career.
Reserves: Nana Attakora, Steve Birnbaum, and Conor Shanosky
This looks to be United's weakest point along the defensive line. All three players are relatively young and inexperienced. Although the good news is that these players are the club's substitutes, one injury along the starting line would mean they would be thrust into the lineup.

Attakora, who was acquired in the MLS Supplemental Draft, never really took off with his previous club, the San Jose Earthquakes. After being a regular starter with Toronto F.C. in 2009 and 2010, Attakoura has seen his playing drop since then. In the past three years Attakoura has played in only 28 matches combined for Toronto F.C., F.C. Haka in Finland, and the Earthquakes.
Still, he is only 24 years old and at 6'1" 185lbs has the size and strength to be a viable option off of the bench. Birnbaum, who was their first round pick in this year's MLS SuperDraft, provides good passing skills and is someone that could be used at any position along the back-line. An NSCAA First Team All-American at Cal last season, Birnbaum is someone who is not afraid to lead a team on the attack.
With 10 goals last season for the Golden Bears he showed himself as being more than just a solid, lockdown defender. It will be interesting to see how many minutes he gets as the season goes on. Look for him to start in U.S. Open Cup matches.
Shanosky is a D.C. United Youth Academy product who has spent most of his career playing in the lower levels of U.S. Soccer. As the starting center-back for the Richmond Kickers last season, Shanosky was part of a defense that only allowed in a league-low 24 goals. He is still a very young player (22) so he might spend some more time again this season with Richmond to get game time and to remain in match fitness.
Right-Back: Sean Franklin
Franklin, who was the 2008 MLS Rookie of the Year, was perhaps United's biggest acquisition on defense this past off-season because of his age (28) and the skills that he brings to this squad. Franklin has excellent passing skills, is able to make quality tackles that can stop the opposition's advances, and is able to anticipate and read what the opposition is about to do on any given play. He is also an asset on the attack and has shown a willingness to make a long run down the right-hand side of the pitch to change the field of play.
He was a major reason for the Los Angeles Galaxy were able to repeat in 2012, tallying 9 assists in the regular season and the playoffs. For a D.C. United team that was starving for creativity in the attacking half in 2013, adding Franklin was a great move in diversifying their attack options for 2014.
Reserves: Korb and Jalen Robinson
When he is healthy, Korb will most likely be the best option to replace Franklin. Jalen Robinson was signed in the offseason to a Homegrown player contract after having played two seasons at Wake Forest. He is a local kid, having played at Mt. St. Joseph's High School in Baltimore, and had previously been a part of the D.C. United Youth Academy system.
At Wake Forest he was named to the 2012 All-ACC Freshman team and the All-ACC second team last season. Having watched him extensively play in the ACC, he is very good at taking on an attacker one-on-one and does not seem to be afraid about bringing the ball out of the back. However, he looked very raw playing against the Charleston Battery last month and made a very poor pass back to United goalkeeper Andrew Dykstra that was almost intercepted.
Once Korb gets back from injury, he will likely be sent down to Richmond.
| | | | | | | |
| --- | --- | --- | --- | --- | --- | --- |
| | | | | | | |
04/30/2016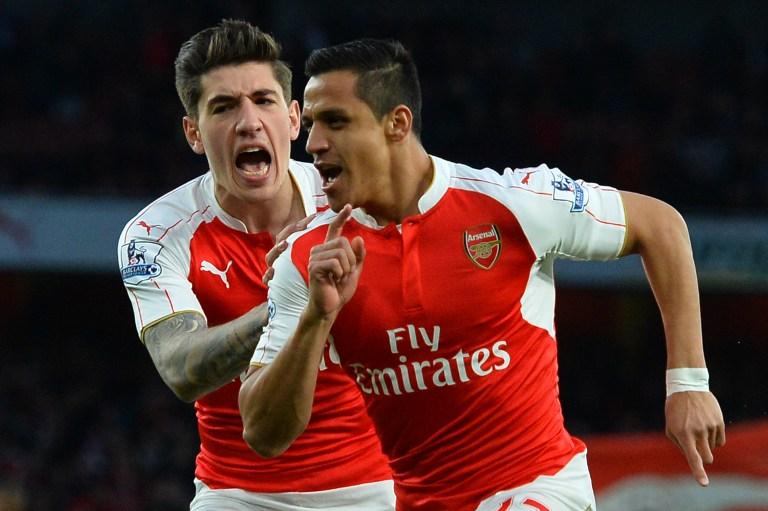 | | | | | | | |
| --- | --- | --- | --- | --- | --- | --- |
| | | | 6 | | | |
| | | | | | | |
| --- | --- | --- | --- | --- | --- | --- |
| | | | 3 | | | |
04/26/2016