Although D.C. United finished the third of their first three preseason matches on Wednesday (a scrimmage against the Chicago Fire) there has been plenty of news surrounding the team over the past few days. So let's dive right into it:
D.C. United News and Notes
02/14/2014
Although D.C. United finished the third of their first three preseason matches on Wednesday (a scrimmage against the Chicago Fire) there has been plenty of news surrounding the team over the past few days. So let's dive right into it:

Chris Pontius suffered a setback in his recovery from off-season hamstring surgery.

This is not the news D.C. United wanted to start the season. Pontius, who has a history of bad injuries, will likely miss the Carolina Challenge Cup next after he disclosed to team doctors that he was experiencing some pain near the scar tissue of where he had his surgery. Being unable to play in any of the preseason matches likely means he will not be ready for the 2014 season opener against the Columbus Crew. In general, it has been a rough preseason for United with Defenders Chris Korb (bone brusie,) Nana Attakoura (bone bruise,) and Cristian Fernandez (broken hand) all suffering injuries over the past few days.

For United, this could be a huge blow to their expectations in 2014. As an attacking left midfielder, Pontius is able to deliever strong, accurate passes to his Forwards and can make his own shot. Without having the preseason to develop a bond between himself and Forward Eddie Johnson, the club's chemistry will still be a work in progress. For a club that has yet to score a goal in the preseason that is not a good thing.

Zach Barnes and Travis Golden have been released.

Barnes and Golden were the club's third and fourth-round picks this year in the MLS SuperDraft. While this might seem like the club wasted both of their picks, the club did sign Defender Jalen Robinson before the draft and selected Forward Cristiano Francois in the Supplemental Draft so it wasn't as if there were many spots available. When you add in Defender Steve Birnbaum and Midfielder Victor Munoz that means the club will be carrying four rookies which is a lot for a club that is already very young.

Also, neither player played many minutes in the pre-season matches, aside from Golden getting some time in the Toronto F.C. match. Historically speaking, third and fourth round picks generally have a low success rate. For every Eddie Johnson who ends up being a diamond in the rough, there hundreds of players who never made it.

This move is also to the benefit of both players as it will give them the opportunity to latch on to another club whether it be in the MLS, USL Pro, NASL or abroad. Since it is still very early in the preseason teams will be looking add trialists who might be able to make their team. If it has not already happened, it would be safe to assume that their respective agents would be working on securing such an agreement.

The club is reportedly working on an agreement to have their matches aired on radio.

As those who have lived in the Washington D.C. Metro area can attest to, D.C. United has had their troubles with getting their games aired on T.V. and radio. Last season, less than half of their matches were shown on television and the club has not had an English radio broadcasting agreement since 2009. That appears to be changing as the club has reportedly come to an agreement with 106.7 WJFK in Washington D.C. to broadcast all 36 regular season matches. There has been no word on who will be serving as commentators. There has also been no word on if a Spanish broadcast will be available again this year.

Nonetheless this is a very big deal for D.C. United. WJFK is the flagship sports station in the Washington D.C. and holds the radio broadcasting rights for the Capitals (NHL,) Nationals (MLB,) and Wizards (NBA.) It is one of the largest radio stations in the Washington D.C. area and should give United an excellent opportunity to expand its supporter base.

While it is great that their games will be broadcast over the radio, what really needs to improve is the television broadcasts. And by no means is this a knock against D.C. United Commentators Dave Johnson and John Harkes, both of whom do a splendid job covering the matches. It is their agreement with Comcast SportsNET that is troublesome. Very often matches are shown on tape delay or not at all with road games being covered from a studio in Bethesda. Although it is a very cost-effective way to cover the games, it comes across as being cheap. With the club about to move into their stadium this seems like something that needs to be changed.

Last year the club signed an agreement where Comcast would show 14 consecutive matches between May and August and would have to show an additional match in September. That meant that 5 of D.C. United's last matches on the season were not shown on live TV. Also, blackout rules were still in effect for those who owned MLS Direct Kick, their television service where supporters can watch every game from around the league. For a team that is looking to rebuild its audience, agreements like these seem to be counter-productive. If it is too expensive to pay for the rights to the games, the team should at least offer supporters the opportunity to watch the matches online.

Exposure is important for D.C. United as they look to show American soccer fans that the club has improved from last season. While securing a radio deal important, securing a better television deal is vital to the club's future.






| | | | | | | |
| --- | --- | --- | --- | --- | --- | --- |
| | | | | 5 | | |
04/30/2016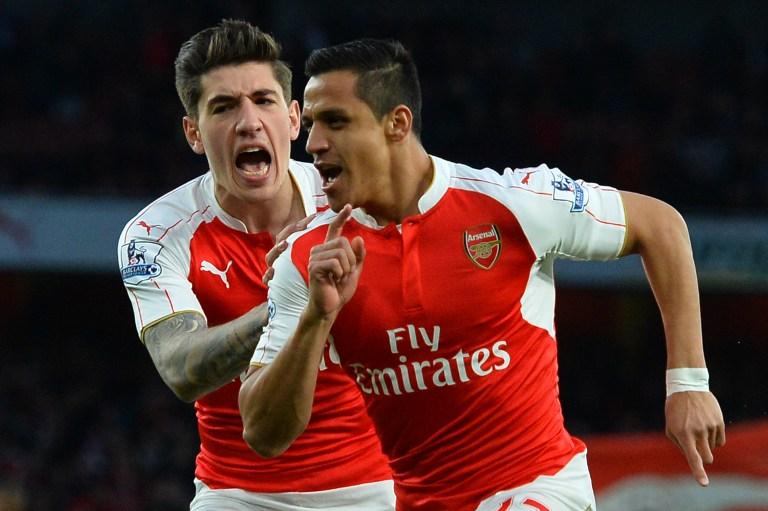 | | | | | | | |
| --- | --- | --- | --- | --- | --- | --- |
| | | | 6 | | | |
| | | | | | | |
| --- | --- | --- | --- | --- | --- | --- |
| | | | 3 | | | |
04/26/2016