Alessandro del Piero is rumored to be coming to D.C. United
Del Piero to D.C. United, Kickers, and Other D.C. United News and Notes
04/26/2014
There is nothing like a soccer Saturday. After a week at the office and two weeks of pinching one's pennies after taxes, it is finally time to sit back and enjoy some soccer. Whether it is abroad or here in the United States, it is the time of the year where the product abroad is getting into their final decisive matches and Major League Soccer teams are rounding into form. Perhaps this is no more evident than with D.C. United.
Patience in the stands and on the pitch is paying off for D.C. United. After beginning the season losing two straight matches, the club has turned around their early misfortunes, going undefeated in their last four matches (two wins, two draws).
It has not always been pretty. The club has relied heavily on a rebuilt defense to weather tremendous pressure and some luck on set pieces (four of the club's six goals are from set pieces). Dropping four points to the Columbus Crew and the Chicago Fire have to also be a concern as does the lack of goals from forward Eddie Johnson.
But perspective is everything in football. This is a team that is obviously much better than the 2013 side that won just three matches. And there are plenty of teams in the league that would kill to be in United's position right now, such as win-less clubs like the Chicago Fire, Portland Timbers, Montreal Impact, and San Jose Earthquakes. But how much better is the club? Let's find out tonight against Western Conference-leading F.C. Dallas.
Some news and notes:
Alessandro Del Piero is rumored to be heading to D.C. United.
Aside from this being a time of the year where MLS teams are finally starting to round into form and provide entertaining matches, it is also the time of year when the MLS rumor mill starts kicking in to high gear. Ever since the league was founded, it seems like a yearly ritual for rumors to be created about an aging European player to be linked with an MLS club.
For years it was Frank Lampard heading to the Los Angeles Galaxy. More recently, it has been Didier Drogba going to the Seattle Sounders, Kaka going to Orlando City S.C., Carlos Puyol to New York City F.C., and Ronaldinho going everywhere. Sometimes these rumors do come true. Beckham to the Galaxy and Henry to the New York Red Bulls spring to mind. But often these rumors are unfounded or a result of an agent looking to drive up the value of his/her player.
So it is with a grain of salt that these recent rumor of former Juventus striker Alessandro del Piero is coming to D.C. United. This appears to be a rumor that was started in the Italian press, where del Piero's every move is covered in great detail.
Del Piero just finished the season with Sydney F.C. in the Australian A-League. He is more widely known for his work with Juventus in Serie A where he scored 208 goals and won the Scudetto nine times and won the 1995-1996 UEFA Champions League Title. He also won the 2006 World Cup with Italy, where he scored the second goal in the semi-finals to defeat host Germany.
Del Piero's C/V is impressive and without a doubt he is one of the best players in football over the past twenty years. There is just one problem: he is 40 years old. In the short-term, he might be able to provide some help up front, where D.C. United has only scored one goal from the field of play. It is also worth mentioning that D.C. United owner Eric Tholnir does own Inter Milan in Italy and has been looking to strengthen United's presence in the country (and vice versa with Inter Milan here in the United States). Although Inter Milan and Juventus are two very different clubs with two very different groups of supporters, the name Del Piero carries tremendous weight across Italy.
But what would be the long-term goal of such a deal? The name Del Piero does not sell jersey's like a Beckham or an Henry here in the United States. D.C. United would be better off playing prized prospect forward Michael Seaton if they are looking to develop a long-term option at striker. Crazier deals have happened in MLS, but this just does not seem very likely to occur.
Goalkeeper Joe Willis was sent on loan to the Richmond Kickers
After serving as goalkeeper Andrew Dykstra's backup for the past three weeks, Willis was sent back to the Kickers for this weekend's match against the Dayton Dutch-Lions. Joining him back on loan are defenders Conor Shanosky and Jalen Robinson, and forward Christiano Francois. Midfielder Collin Martin and forward Michael Seaton will join them once their national team duties and injury issues have been respectively resolved.
The Willis move is interesting because it likely means that starting goalkeeper Bill Hamid is back to full fitness after injuring his toe during U.S. Men's National Team duty earlier in the month. With Hamid back in form that shifts Dykstra back down to the backup goalkeeper position for D.C. United. It also gives the club the flexibility to send Willis back down to Richmond, where he will be able to get additional playing time.
| | | | | | | |
| --- | --- | --- | --- | --- | --- | --- |
| | | | | | | |
6 hrs. ago
M'Baye Niang put the nightmare of the Paris terror attacks firmly behind him with two goals and an assist as AC Milan crushed a sorry Sampdoria 4-1 at the San Siro on Saturday.
Niang admitted last week the events of the past fortnight had left him worried for the safety of family and friends in and around the French capital.
But the 20-year-old from the Paris suburbs produced a confident performance for the Rossoneri, first delivering for Giacomo Bonaventura's opener on 16 minutes and then beating Emiliano Viviano from the spot after the Milan winger had been hauled down in the area seven minutes before the interval.
Niang secured Milan's seventh win of the campaign when he fired under Viviano four minutes after the restart after the 'keeper's fluffed clearance.
When he was replaced by Luiz Adriano 15 minutes from the whistle it took the Brazilian just four minutes to find the net after volleying Alessio Cerci's intelligent cross past Viviano.
The only blot on Milan's copybook was Gianluigi Donnarumma's failure to stop Luis Muriel from the spot after Andrea Pioli had tugged on Eder in the area in the closing minutes.
Milan moved up to fifth place at seven points behind leaders Inter ahead of the remainder of the weekend matches, with Sampdoria's second successive defeat under new coach Vincenzo Montella leaving them 14 points adrift.
"It was an almost perfect performance," said Milan coach Sinisa Mihajlovic, who gave a special mention to Niang.
"He's a big player for us, he was doing really well in pre-season then he got injured. Now he's back in form and he's doing well, but he already showed at Genoa (loan) what he was made of."
For the fifth consecutive match Mihajlovic opted for teenage goalkeeper Donnarumma over the more experienced Diego Lopez but the 16-year-old had to dive low to parry after his messy clearance fell to Roberto
Soriano 30 yards out in the opening minute.
From then on, it was all Milan with Niang the main protagonist before making way for Adriano on 74 minutes.
Having spent the last half of last season on loan at Genoa, the striker said he in enjoying playing in a pure
striker's role under Mihajlovic.
"I'm really happy because I've been waiting for this for a longtime, the hard work's paying off and I hope it continues like this," said Niang.
"I played as a centre-forward, the position I prefer and I think that along with our win over Lazio this was our best display this season."
Milan broke the deadlock on 16 minutes with Alessio Cerci, whose eighth minute goal was ruled offside, involved before Niang burst down the right to fire in a weighted delivery that Bonaventura slid in to meet at the back post.
Milan built on their momentum and Niang almost doubled the lead when he collected Juraj Kucka's short delivery on the right to drag his angled shot inches wide of Viviano's far post.
Sampdoria were struggling to find any rhythm and Milan's movement in the final third of the pitch was causing huge problems for the visitors.
Niang left Edgar Barreto behind to burst down the right and fire across the bows, but Bonaventura's first-timer from the six-yard line blasted over.
Samp's only real chance came when Luis Muriel dribbled his way into the area but despite turning Milan's defence his promising strike was blocked by Alessio Romagnoli.
Niang came close twice with flicks that inched wide of Viviano's post just after the restart.
But when the 'keeper fluffed a clearance, Niang collected and strode confidently into the area to fire under his body and secure the second brace of his Serie A career, after hitting a double for Genoa against Verona last season.
A tiring Niang soon made way for Adriano and only four minutes later Cerci was given time and space to the right of the area to pick out the Brazilian with a pinpoint pass which he controlled before firing past a helpless Viviano.
Earlier, Torino moved up to seventh place with a 2-0 home win over Bologna thanks to second-half goals from Andrea Belotti and Giuseppe Vives.
6 hrs. ago
6 hrs. ago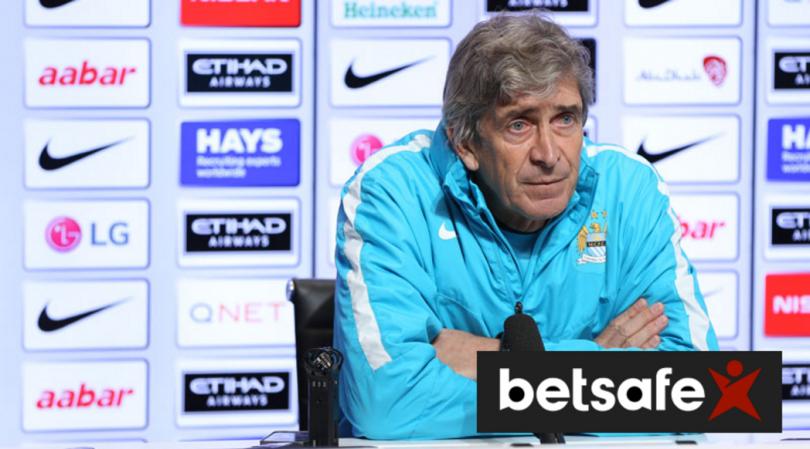 | | | | | | | |
| --- | --- | --- | --- | --- | --- | --- |
| | | | 1 | | | |
15 hrs. ago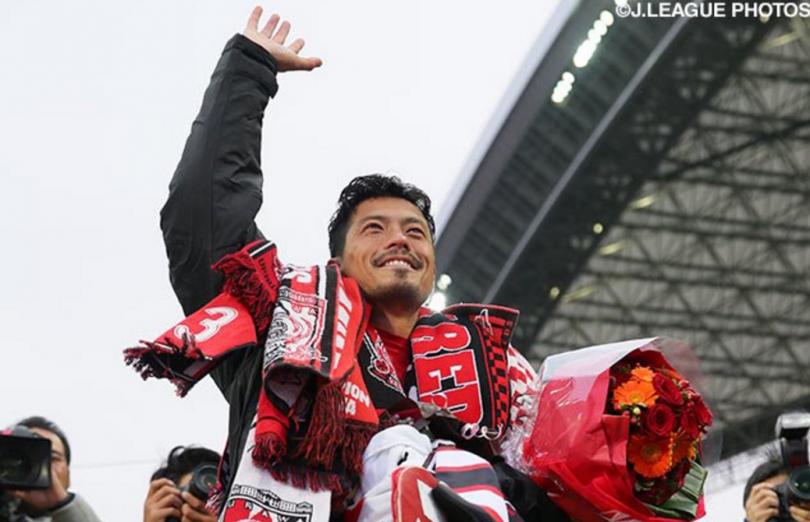 | | | | | | | |
| --- | --- | --- | --- | --- | --- | --- |
| | | | 2 | | | |
15 hrs. ago
15 hrs. ago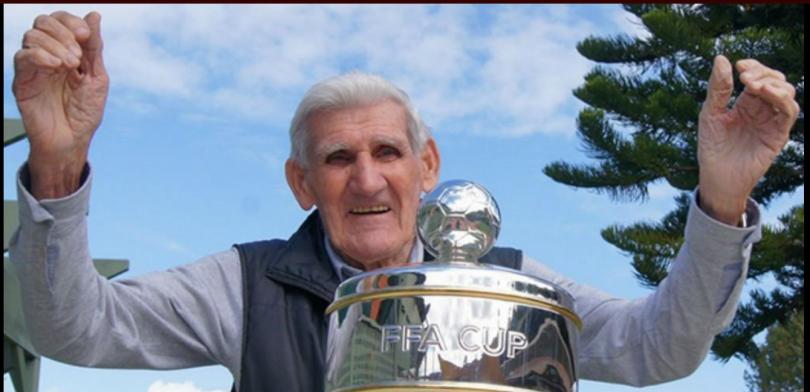 1 day ago
| | | | | | | |
| --- | --- | --- | --- | --- | --- | --- |
| | | | 11 | | | |
1 day ago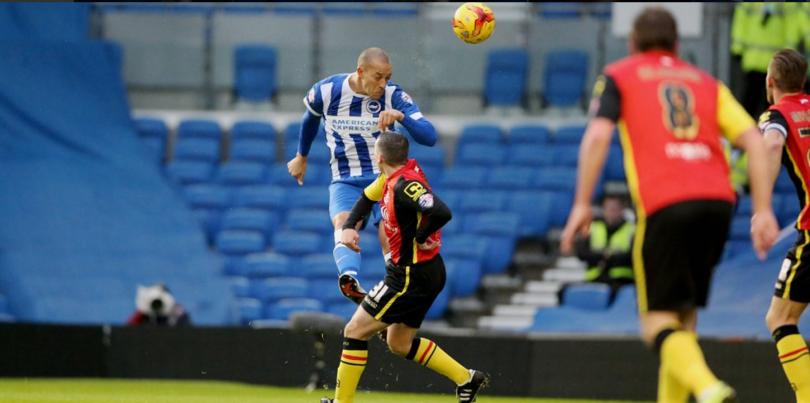 | | | | | | | |
| --- | --- | --- | --- | --- | --- | --- |
| | | | 6 | | | |