In preparation for Saturday's match, Soccerly writers Michael Lewis and Sean Maslin sat down and discussed the events and players that have made this such an important derby.
The I-95 Derby: A Retrospective
04/12/2014
Written in collaboration with Michael Lewis
Washington D.C. and New York.- To the outsider, they would both appear to be pretty much the same. Yet those who live in their respective areas know that these two are fundamentally different areas. One is the home of the Constitution, go-go music, hamburgers, and corrupt politicians while the other is well known for Wall Street, hip-hop/punk rock, pizza, and corrupt politicians. There has always been a rivalry between the two cities. Whether it is in culture or in sports, both cities feel that they are the most important area on the East Coast (Sorry, Boston and Philadelphia.)
For soccer, this rivalry has extended to the pitch as D.C. United and the New York Red Bulls played in some of the most intense, brutal matches in Major League Soccer history. It was a rivalry not built by the league, but one that came organically from the play on the field and the excitement in the stands.
In preparation for Saturday's match, Soccerly writers Michael Lewis and Sean Maslin sat down and discussed the events and players that have made this such an important derby.
To you, why does this rivalry matter?
Michael Lewis: In many respects, soccer is about passion. And rivalries -- derbies -- are about passion, loving your team and hating others, especially ones that are closest to you. When MLS was formed, the MetroStars and United seemed to fit together well -- between the players -- and off the field -- between the fans. United beat the MetroStars in the Eastern Conference semifinals and the rivalry was official. It has lasted 19 years.
Sean Maslin: For me, anything that I do in soccer almost always goes back to when I was a kid. I was there at D.C. United's first home match, I have attended hundreds of matches since, but I still vividly remember watching them lose 2-1 at RFK Stadium and how angry and upset I was at that match. Growing up, soccer was treated as a sport that people played for fun, where everyone received a trophy, and no one ever got hurt. For people my age who did not grow up with soccer being shown on T.V. and the internet it was our first real exposure (aside from the 1994 World Cup) as to what real soccer looked like.
What is your favorite match of the series?
Lewis: There are so many classic confrontations. The one that sticks out to me was a 3-2 MetroStars win at RFK Stadium on July 5, 2003. As the teams entered extratime, the MetroStars already were playing a man down due to an earlier red card by Kenny Arena. They already had used their allotted three substitutions, but coach Bob Bradley decided to use a loophole in the rules. During that time, teams were allowed to sub the goalkeeper as a fourth substitute. At the start of extratime, Bradley moved midfielder Mark Lisi into goal and moved goalkeeper Tim Howard to a field position. He then pulled Lisi for the 16-year-old Eddie Gaven, who was making only his second MLS appearance. Gaven won keepers' gloves for a minute before he switched spots with Howard. Later in extratime, Gaven scored the game-winning goal in a rare MetroStars victory in D.C. The loophole was eliminated after the season.
Special mention to Alecko Eskandarian, who, after scoring a goal against the Red Bulls, weeks after the team had been renamed after Red Bull purchased the team, celebrated United's first goal of a 4-1 thrashing at Giants Stadium on April 22, 2006, took a swig of the energy drink and spit it out during his goal celebration.
Maslin: The one that stands out the most was the second leg of their 2012 playoffs series. The two clubs actually had to switch their home-and-home matches due to Hurricane Sandy as the area surrounding Red Bull Stadium was being hit by a massive storm. The club's played to a 1-1 draw in the first leg at RFK Stadium with both goals being own goals. The second-leg was actually delayed again because of a snowstorm, which angered many of the United supporters who traveled up to New Jersey to watch the match. There was a feeling among the supporters that the League had a conspiracy going on to let the Red Bulls win.
When the second leg began, it really seemed like United was going to lose. The Red Bulls were doing just enough to keep their one goal advantage, while still trying to get an extra goal. It seemed like all hope was lost when goalkeeper Bill Hamid was ejected for a foul in the 69th minute and forward Kenny Cooper scored on a penalty kick. But the craziest thing happened when referee Mark Geiger called Thierry Henry for encroachment and disallowed the goal. On the next penalty, D.C. United substitute goalkeeper Joe Willis made the save. After that, Red Bulls defender Rafa Marquez received his second yellow for a completely ridiculous challenge. United midfielder Nick De Leon then scored the game's only goal and pushed the club ahead on aggregate. It was just a crazy set of events that unfolded not only over 90 minutes, but for the five days leading up to it.
Biggest hero?
Lewis: I'll take Eddie Gaven.
Maslin: Eddie Pope. To me, he was one of the most underrated players in MLS and U.S. history. A lockdown defender who was able to read what an opponent's strikers were planning. He saved D.C. United on so many occasions against the Red Bulls/Metrostars and really helped make the rivalry.
Biggest villain?
Lewis: Jaime Moreno. A great player who tormented the MetroStars for many years with many goals and assists for United. When he joined the MetroStars in 2003, he couldn't score into the ocean (only two goals in 11 matches). He returned to United and continued to fill the net.
Maslin: Eddie bleeping Gaven. The Red Sox have Bucky Dent. Brazil has the 1950 World Cup. D.C. United has Eddie Gaven.
Best thing that you can say about the opposing side?
Lewis: D.C. United was the league's first dynasty, winning three of the four first MLS Cups, and losing in 1998. United was the model MLS franchise in its early days. Since then, 13 soccer-specific stadiums have been built, while United is still waiting for its own facility (heck, remember the rumors for Baltimore United?). It has been unfathomable that the franchise has been forced to wait almost two decades to join the stadium club. I never would have predicted that back in the day.
Maslin: No club deserves to go close to twenty years without a trophy. Watching the Red Bulls supporters go crazy last October after winning the Supporter's Shield is probably one of the best moments I have ever seen in Major League Soccer. It is a club that has supporters that have stuck with them through ownership changes, players taking their money and running, and changing their name. In a year where Manchester City and the New York Cosmos, to a lesser extent, staked their claim to the New York market, it was good to see all of those fans who waited with the team win a trophy.
Prediction for Saturday's match?
Lewis: Red Bulls 2- United 1
Maslin: United 1- Red Bulls 0
| | | | | | | |
| --- | --- | --- | --- | --- | --- | --- |
| | | | | | | |
04/30/2016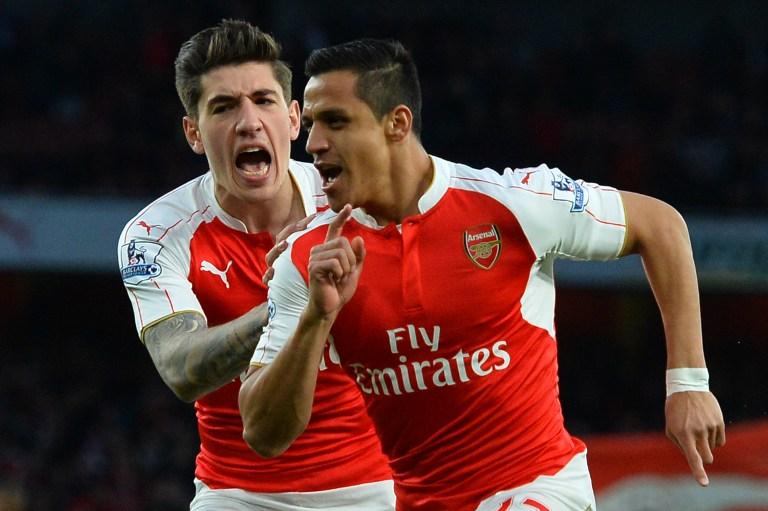 | | | | | | | |
| --- | --- | --- | --- | --- | --- | --- |
| | | | 6 | | | |
| | | | | | | |
| --- | --- | --- | --- | --- | --- | --- |
| | | | 3 | | | |
04/26/2016