If you had asked the casual sports fan who Eddie Johnson was before Monday afternoon chances are they probably would have said "Oh he is an American soccer player" or "Who?" But after Monday's announcement of the 30 man U.S. Men's National Team, chances are the reaction will be "He was the guy who got snubbed."
The Life and Times of Eddie Johnson
05/14/2014
All it takes is one perceived snub to put you at the top of the U.S. Soccer and American sports news headlines. If you had asked the casual sports fan who Eddie Johnson was before Monday afternoon chances are they probably would have said "Oh he is an American soccer player" or "Who?" But after Monday's announcement of the 30 man U.S. Men's National Team, chances are the reaction will be "He was the guy who got snubbed."
That statement is, in a sense, true. Eddie Johnson will not be going to Brazil to play for the U.S. Men's National Team. He will be staying with D.C. United. Instead of going with Johnson, Jürgen Klinsmann opted for Jozy Altidore (Sunderland,) Terence Boyd (Rapid Vienna,) Landon Donovan (Los Angeles Galaxy,) Aron Johansson (AZ Alkmaar,) Chris Wondolowski (San Jose Earthquakes) and Clint Dempsey (Seattle Sounders) for his thirty-man roster. But was Johnson snubbed? Was Johnson unfairly left off of the team? That seems to be the point of contention.
Both U.S. Soccer and Johnson in public seem to be taking the high road with the decision. During his tele-conference with reporters Klinsmann said "I spoke with Eddie for a long time on the phone and I tried to explain this as well as I can...You go through every one of those players and you evaluate their strengths and weaknesses and what they bring to the table. I just felt like the way I want to build that puzzle for the 23-man roster, I see those players competing a little bit ahead of the curve."
Meanwhile, Johnson released the following statement on D.C. United's website on Monday:
"While I am disappointed not to have the chance to represent the U.S. Men's National Team in Brazil, I respect Coach Jürgen Klinsmann's decision. I strongly believe in and support my U.S. teammates, and I wish the best for our team and our nation at the World Cup. I look forward to getting back to work with my D.C. United teammates as we prepare for another tough game this weekend. Our team has great potential, and I am determined to help us continue to get positive results."
Since this is the age of instant gratification and commenting, opinions were already raised within 15-30 seconds of Klinsmann's announcement. Eddie Johnson was of course the centerpiece of both those that were happy with Jürgen's decisions and those that were angry with his choices.
To consolidate thousands of sentences, here is what appears to be each sides main claims:
Those that believe Johnson was snubbed will point to his five goals in World Cup Qualifying, his versatility on the pitch, and his experience on the U.S. Men's National Team as reasons for needing to go to Brazil. There are also questions as to why Julian Green, who has 1 cap with the U.S. Men's National Team, and Timothy Chandler, who has appeared at times to be bothered by playing for the National Team are going.
There is a worry that Jozy Altidore's recent form at Sunderland will appear at the World Cup and that neither Boyd nor Johansson are truly ready to play on such a level. Donovan has been snakebitten in front of the net with the Los Angeles Galaxy and Wondolowski has only scored one goal in a meaningful international match (Cuba and Belize don't count). Johnson is almost a "devil that you know" whereas the other options leave an array of doubts.
However, his detractors will point out his recent goal drought (zero goals for both club and country since October,) his recent comments to the media, and the need to give younger strikers an opportunity to play minutes as the perfect reasons for EJ staying in D.C in June. When Landon Donovan is not even secured a spot for Brazil it should be abundantly clear that a youth movement is going on in U.S. soccer.
Football is very much a "What have you done for me lately?" sport so Johnson's form and chemistry with his D.C. United teammates, though improving, probably played a factor. As did Boyd's 15 goals in the Austrian League and Johansson's 26 goals in all competitions for AZ Alkmaar. For as much as MLS is still growing and improving being able to play and play well on a European stage still carries a much greater weight than accomplishments at home. Both of those players will helped their teams finish in the top five of their respective leagues and led their clubs to European football for the 2013-2014. Johnson was suspended from the Seattle Sounders 2013 playoff team.
Wondolowski's goal against Mexico and Johnson's goal being called back for offsides in the same match might have been the difference-maker in one player being chosen on the thirty man roster and the other one not. After all, football is a cruel, cruel sport.
The other question is what type of player will Eddie Johnson be for D.C. United? Strikers are often at their best when having some sort of obstacle placed in front of them. Johnson already showed back in 2012 with the Seattle Sounders when he was essentially signed as a free transfer what type of player he can be when properly motivated. Perhaps there is no better motivation than being told you are not good enough to play for somebody to prove them wrong.
There is of course the alternative that Johnson withdraws from the team and loses confidence in himself. This is the same forward that was essentially a journeyman for four years scoring only seven goals during that time. If he cannot use this situation to his advantage and live up to the Designated Player status that D.C. United has given him then he will be seen as a failure.
For D.C. United, the club has shown that they can win with or without Johnson this season. As evidenced by Saturday's assist against the Philadelphia Union, it is certainly easier with him being an active, engaged member of the team. But this is a club that does need a complement to forward Fabian Espindola and is still learning how to play with one another. Johnson can help this team.
At 30, Eddie Johnson's club career is far from over. But his national team career probably is. How he responds to these recent events will dictate how his career is perceived. There will be headlines no matter what. What they say is completely up to Eddie.
04/30/2016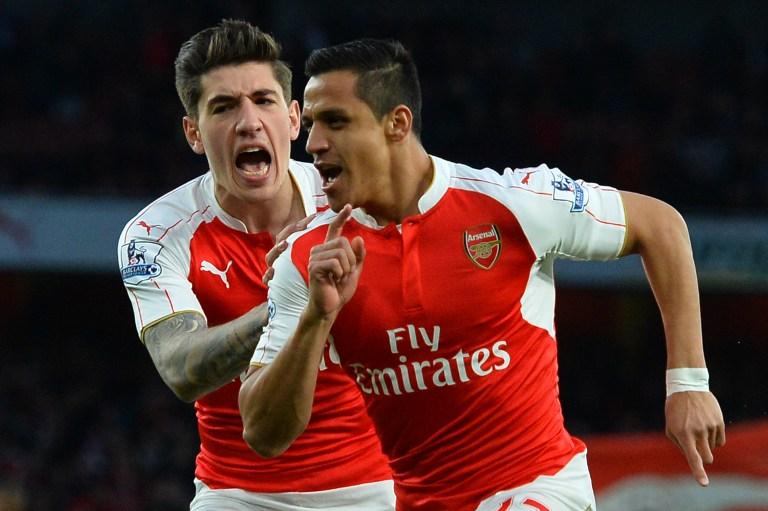 | | | | | | | |
| --- | --- | --- | --- | --- | --- | --- |
| | | | 6 | | | |
| | | | | | | |
| --- | --- | --- | --- | --- | --- | --- |
| | | | 3 | | | |
04/26/2016