After a weekend which saw both D.C. United and the New England Revolution make substantial progress in their 2014 campaigns, both clubs will look to further their success when they square off on Saturday at RFK Stadium in Washington D.C.
United, Revolution Search for Goals and Points in Saturday Clash
04/04/2014
After a weekend which saw both D.C. United and the New England Revolution make substantial progress in their 2014 campaigns, both clubs will look to further their success when they square off on Saturday at RFK Stadium in Washington D.C. The match will be held at 7:30PM EST and be available on myTV38 in the New England area, the D.C. United website for those who live in the D.C. Metro area, and on MLS Live in the rest of the U.S..
If there is any club that D.C. United would want to emulate as they look to come back from a three win season in 2013, it would be the New England Revolution. After making the MLS Cup finals in four times in the mid-2000s (not to mention winning the 2007 U.S. Open Cup,) the club placed itself into rebuilding at the end of the decade. Revolution management have taken a model very similar to that of Sporting Kansas City where the club heavily invested in their Youth Academy. Eleven of the club's twenty- four man roster were either drafted by the club or signed through their Youth Academy.
The club has also been prudent at making cost-effective signings from the international market. Defender Jose Goncalves, the 2013 MLS Defender of the Year was signed on loan from F.C. Sion last season while forward Saer Sene (16 goals in 49 matches) was picked up off of the Bayern Munich second team. While neither of these players moved the media needle like Defoe or Bradley, both of them are critical pieces to the Revolution's recent success and Coach Jay Heaps' game-plan for Saturday.
For D.C. United to get three points in this match though, they will need to stop Revolution midfielder Diego Fagundez. Fagundez, who was the first ever Revolution Youth Academy player to make the senior squad in 2010, is the team's playmaker and their best scoring option. He possesses speed, technique, and a strong left foot (13 goals last season). At just 19 years old he represents not only the future of the New England Revolution but also Major League Soccer.
Look for D.C. United midfielder Perry Kitchen to play an important role in slowing down Fagundez. He does not respond very favorably to physical challenges, which Kitchen is an expert at. Kitchen has a bit of a breakout performance on Saturday in the club's 2-2 draw against the Chicago Fire. His passing set the tempo for the club in the first half and his defender kept the Fire relatively at bay.
While New England was very successful last season at finding the back of the net (their 49 goals was second-highest in the Eastern Conference,) they have not been as fortunate this season. In the club's three matches this season they have only scored two goals with one coming from an own goal by San Jose Earthquakes defender Victor Bernardez on Saturday. Heaps likes to alternate between a 4-1-4-1 and a 4-5-1, with the latter helping the club to a 2-1 victory over the San Jose Earthquakes last Saturday night.
Part of the problem is that the club has not been able to replace forward Juan Agudelo, who left for F.C. Utrecht in the Netherlands in the off-season. Forward Teal Bunbury has only three shots on goal this season, but he was able to get a good shot off against San Jose Earthquakes goalkeeper Jon Busch that was only narrowly. He also set Fagundez up a week earlier against the Union which the club was again thwarted by a fantastic save (this time by goalkeeper Zac MacMath.)
If the Revolution attack can get going, their North and South passing will pose problems for D.C. United. In the previous three matches, United has struggled when teams choose to work the outside of the pitch. In particular, United left-back Christian Fernandez has had difficulty keeping track of players of the left side of the pitch. In last week's match against Chicago, Fire forward Patrick Nyarko was able to get behind Fernandez on multiple occasions including for the game-tying goal. New England likes to run defender Kellen Rowe in as a winger on counter-attacks which could lead to disastrous results for D.C. With defender Chris Korb nearly back from knee surgery, Fernandez's time might be running out.
In the attacking half, United look much more confident against Chicago than they had in their two previous matches. There are two reasons for this. First, forwards Eddie Johnson and Fabian Espindola were playing much closer to one another which allowed the two to work off of each and create several quality goal-scoring opportunities.
Johnson did seem to lose his composure in the second half as he was marked by the Fire defense. He needs to keep his composure. What made Johnson such a success in Seattle was that he used his emotions and energy towards positive purposes. D.C. United cannot bury their scoring problems without a fully confident Johnson.
Second, their passing in the final attacking third was much improved. Midfielders Perry Kitchen and Nick De Leon were able to open the field up by making small simple passes that would build into quality goal-scoring chances. The club was also able to finally utilize defender Sean Franklin's skills on the counter-attack, setting up a quality goal-scoring chance in the seventy-third minute. San Jose were able to score against the Revolution last week by making quick 1 touch passes that completely threw off the club's backline. New midfielder Chris Rolfe could provide immediate dividends if he can get more players open in the box.
But the key to this match will be how Johnson does against Goncalves. While United's draw was a very good result, the club was still not able to get Johnson dully integrated into the attack. Against Fire defender Bakary Soumare Johnson faced a very skilled, strong defender who gave him very little room to take a clear shot. He had multiple opportunities to pull the trigger but mostly chose to pass or waited a second too long. Goncalves plays a very similar style to that of Soumare, so Johnson will need to learn from the Fire match and be more assertive on the attack. He was not brought in to pass, he was brought in to shoot and score goals.
With two teams that have plenty young, exciting talent this should be a very wide open game. Both teams are still trying to find their scoring touch. Although New England's attacking options on the outside pose a threat, the club will need to find the back of the net against Bill Hamid, one of the best goalkeepers in MLS. With United's attack improving and their passing getting more accurate, they should have the advantage over the Revolution.
NEW ENGLAND REVOLUTION
Injury Report (As of 1:26pm today:)
Questionable: Defender Kevin Alston (hamstring)
Out: Midfielder Kelyn Rowe (hamstring)
Suspensions: none
D.C. UNITED
Injury Report (As of 1:26pm today:)
Questionable:
Out: Defenders Conor Shanosky (wrist,) Chris Korb (knee,) and Jalen Robinson(knee;) Midfielders Chris Pontius (hamstring) and Luis Silva (ankle)
Suspensions: none
04/30/2016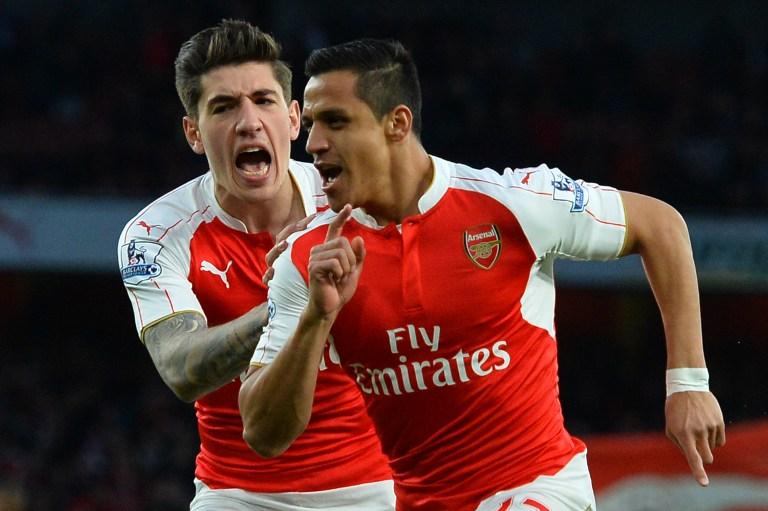 | | | | | | | |
| --- | --- | --- | --- | --- | --- | --- |
| | | | 6 | | | |
| | | | | | | |
| --- | --- | --- | --- | --- | --- | --- |
| | | | 3 | | | |
04/26/2016