Michael McColl looks at the stellar form of Pedro Morales
Pedro Morales Starting to Find His Stride in Vancouver
03/31/2014
When Carl Robinson added Pedro Morales as Vancouver Whitecaps' new Designated Player in February, the former Malaga midfielder wasn't someone known to many over on the other side of the Atlantic.
The 28 year old Chilean has had a mixed return in his four MLS appearances so far. A goal and two assists from Vancouver's two home games has been balanced with a couple of not exactly earth shattering performances on the road.
It's hard to find your feet in a new league at the best of times, but having been used to the relatively short travel times of playing in Spain, the vast expanse of North America and the travelling involved is often a shock to many players coming over from Europe.
The signs are there though that Morales is now starting to find his stride with Vancouver, and that will only be bad news for the Caps' MLS opponents.
There were times in Saturday's match where Morales was stroking some sublime balls around the BC Place pitch. Pinpoint passes, many of them first timers, were made from some positions where it looked like there was no such pass on.
Many were left in awe and it was hard not to imagine just how good Morales could be in the League and benefit his new team when he really finds his feet.
Caps coach Robinson couldn't agree more.
"He's a joy to watch, ain't he. He really is. And I think he's a joy to play with as well listening to the guys in there.
"He makes players better around him and that's certainly what he did today. He just gives us a different dimension in our team and when he's on the field we play a little bit more. We can still play more at times."
One of Vancouver's other Designated Players, Kenny Miller, was also full of praise for his new teammate, but also had a word of caution, and one which I had made myself during Saturday's match.
Watching Morales spray the passes around is fantastic, when they come off. Make them and he looks a hero, mistime it by a split second and he can look a chump.
On Saturday, Morales made them, 45 completed passes in all, but it was just what Miller expects to see from him.
"That's what he's there to do. We seen today a number of passes, right foot or left foot, he's spraying it wide, he's putting it through the middle, so again, it's another fantastic performance.
"He's got that range of passing. Maybe not all the time it's needed to be honest. Sometimes maybe a ten yard pass is right in front of him, but it's the type of player that he is. He's going to try and play that pass that looks great when it comes off, not so great when it doesn't come off. But so long as he's making more of them than he isn't then we'll be happy."
Morales himself knows the success and pitfalls of such plays, and explained his thought process a little.
"Sometimes I see a play develop in my mind and I try and make the pass, but I'm under a little bit of pressure sometimes and I try to make the pass and it doesn't work, sometimes.
"Whenever I receive the ball I like to keep my head up and kind of look at my other teammates to see who's open and available.
Robinson changed his formation for the Houston game to allow the attacking players he wanted to all be in the team. That meant a switch from the 4-2-3-1 formation he has been going with to a 4-4-2 diamond, with Morales playing in the hole behind Miller and Darren Mattocks.
It seems to bring the best out of Morales but he is confident that he and the team can get the job done no matter how they line up.
"I felt really comfortable playing in that position. It allows us to keep the ball, but the truth is any position that we decide to line up we're comfortable to move the ball."
He may only be a few weeks into his Vancouver career, but Morales and his family already feel settled in the city and in MLS.
"My wife and my kid, we're really happy. The club and the organization has treated us really well and I'm really happy.
"I think it's really important to kind of be at peace and just to be comfortable outside of the field as well."
After the turmoil of the offseason and the saga surrounding a player that didn't want to be in Vancouver in Camilo, the addition of Morales has given Vancouver and their fans the exact kind of player they needed, both on and off the field.
04/30/2016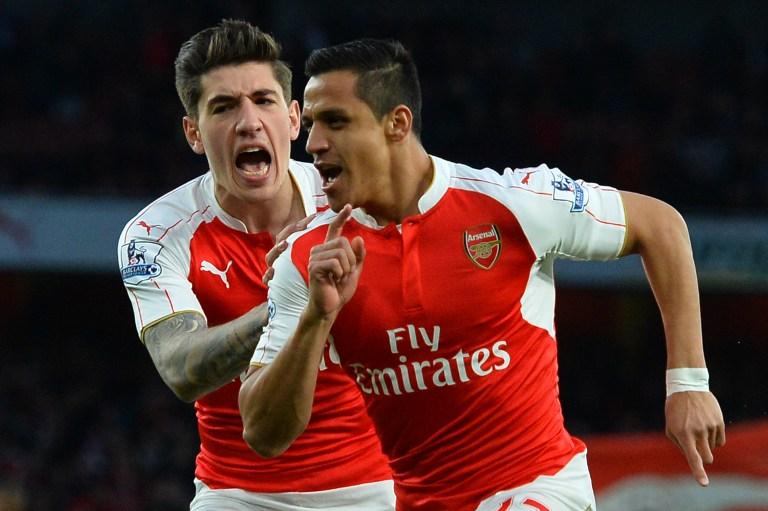 | | | | | | | |
| --- | --- | --- | --- | --- | --- | --- |
| | | | 6 | | | |
| | | | | | | |
| --- | --- | --- | --- | --- | --- | --- |
| | | | 3 | | | |
04/26/2016