During Wednesday night's 3-0 win over Israel at the Estadio Azteca, Mexico once again showed what a huge problem it has in finding someone to play in the middle of the 5-3-2 formation.
Defensive Mid Still Mexico's Biggest Headache
05/29/2014
During Wednesday night's 3-0 win over Israel at the Estadio Azteca, Mexico once again showed what a huge problem it has in finding someone to play in the middle of the 5-3-2 formation. It was Andres Guardado who was taken away from his natural wide position and placed in the middle of the park; the Bayer Leverkusen man did his best, but did not shine.
Under previous managers Mexico played with two holding midfielders, usually Gerardo Torrado, Jesus Zavala, Carlos Salcido, and Jesus Molina. With the arrival of Miguel Herrera all but Carlos Salcido have been removed from the national team. Salcido was tested out in the central defense position.
Herrera's plan was to rely on Juan Carlos Medina to be his lone holding midfielder, but a serious ankle injury which required ligament surgery during training camp forced "Piojo" Herrera to change his plans.
In the starting lineup which was announced days before the Israel match, FC Porto's Hector Herrera was announced. H. Herrera is a natural fit in the holding midfield position, despite the fact that he hasn't had a chance to play in the 5-3-2 system which only employs one holding mid. Minutes before kickoff it was announced that Hector Herrera had been removed from the starting lineup and replaced by Andres Guardado due to stomach problems.
OTHER OPTIONS:
In the upcoming friendlies against Ecuador, Bosnia, and Portugal, Mexico is likely to try a few others in the defensive midfield position. Hector Herrera will have his opportunity that he couldn't take against Israel, Leon's Jose Juan Vazquez is also likely to be given a chance, as well as Salcido. Salcido was one of two holding midfielders during Mexico's historic Olympic campaign in 2012 where the team won the gold medal.
Outside of Hector Herrera and Salcido and Vazquez there are another two (highly unlikely) options: Team captain Rafael Marquez and FC Porto central defender Diego Reyes.
Marquez is no stranger to the position. As he grew in age some managers took him out of his central defender position and placed him in midfield where he excelled as well with his precision touch in the long pass department.

Diego Reyes is no stranger to the position either, but has not played it in a long time. When he first made his debut for Club America he split his time between central defender and holding midfielder. Reyes is good with the ball at his feet and is not afraid to dribble forward. But as time went by managers liked Reyes for his central defensive capabilities and used him exclusively there. Reyes seems to have won one of the three starting central defender positions in for the World Cup.
Mild Headache: The Attack
While the holding midfielder is the biggest headache manager Miguel Herrera must have; it is not the only one. Mexico is still showing weakness in the front half of the field, from creating dangerous plays to actually finishing them, "El Tri" is not at its best in this area.
The easy pick for Man of the Match during the first 45 minutes of the game was Cuauhtemoc Blanco, who only played 35 minutes. This was suppose to be a farewell appearance for Blanco to last only about 15 minutes, but his performance on the field showcased his great skill and Mexico's lack of attacking punch.
The most dangerous man (who is on the World Cup roster) was Oribe Peralta who benefited greatly from Blanco's passes. Peralta's ability to hold on to the ball, turn and shoot from wherever is as dangerous as Mexico gets with its attacking players.
Manchester United forward Javier "Chicharito" Hernandez replaced Peralta in the second half and once again showed how lost he is on a field when he is not the only striker. Raul Jimenez was already on the pitch having replaced Blanco in the first half, he and Hernandez never found a way to co-exist at the top. Things got even messier when a third striker was introduced with Alan Pulido's appearance late in the second half.
In the creating part of the attack things did not look so good either. Besides his 85th minute goal, Marco Fabian went the majority of the match unseen. Isaac Brizuela tried to get a hold of the ball and dribble at defenders with not much success. Crosses from both these players and the wing-backs Paul Aguilar and Miguel Layun were mostly misplaced.
Leon players were given the night off, but the inclusion of Carlos Peña and Luis Montes should help generate more attacking options from the midfield to the forwards.
Read more about the Mexican National Team
Let your voices be heard: Where can Mexico improve the most?
Comment below.
04/30/2016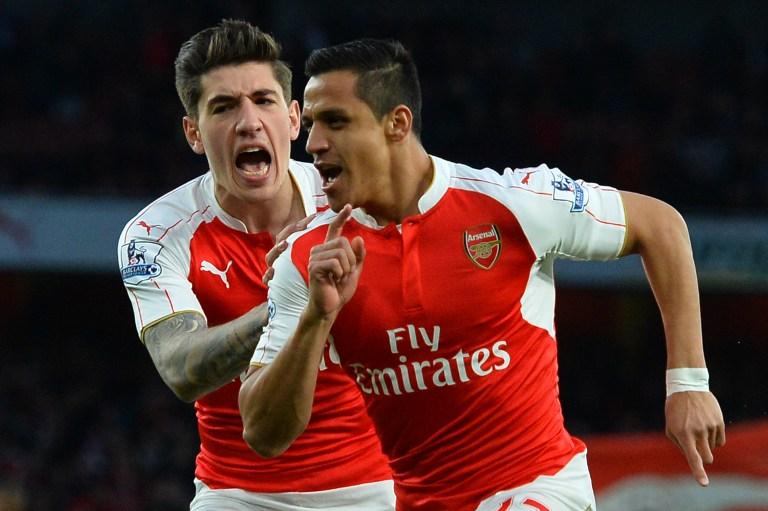 | | | | | | | |
| --- | --- | --- | --- | --- | --- | --- |
| | | | 6 | | | |
| | | | | | | |
| --- | --- | --- | --- | --- | --- | --- |
| | | | 3 | | | |
04/26/2016