Hector Herrera came up with a big performance in the Mexico vs Ecuador friendly match to stake a claim to a starting spot in the Mexican National Team.
Hector Herrera Making a Claim to Starting XI Spot 
06/01/2014
The Mexican National Team took a 3-1 win over Ecuador in a match that was overshadowed by the horrific injury that Leon midfielder Luis Montes suffered. But the match was designed to fine tune the team as it prepares to face the World's most prestigious sporting event.
On of the big doubts in the Mexican National Team was in the central midfield position. The player who was most likely to play that position - Juan Carlos Medina - had to be dropped out of the squad due to ankle ligament damage which required intimidate surgery.
Manager Miguel "Piojo" Herrera had placed his eye on Baja California native Hector Herrera for that position. But in the first of four World Cup preparation matches, Herrera felt ill in the stomach and was not able to play against Israel. His place was taken by Andres Guardado, who did not play bad, but was not able to shine due to the fact he was clearly out of position.
For the second preparation match, the FC Porto midfielder was ready to go and got the start against Ecuador. "Piojo" Herrera likes his defensive midfielders to be able to connect with the attacking players constantly, as well as defend. The "Mexican Ribery" fulfilled that role almost to perfection in the opening 45 minutes against Ecuador. He pressured the opponent in midfield, and was all over the field offering his teammates an outlet and distributing the ball to the attackers nicely.
For the second half, Leon midfielder Juan Jose Vazquez was introduced to the game to play in that holding midfield position and Herrera was told to push up the field a little more; into the position that Montes had been playing.
Herrera took advantage of the higher position in the field and started to create more dangerous plays on goal. The ease with which he can grab a hold of the ball and dribble past defenders into the box is impressive.
With a stellar performance in two different midfield position today, Herrera is raising his hands to be one of the 11 starters come June 13th against Cameroon. Add to the fact that in one week two key midfield players like Median and Montes have fallen to injury; the chances for the young Herrera are high.
04/30/2016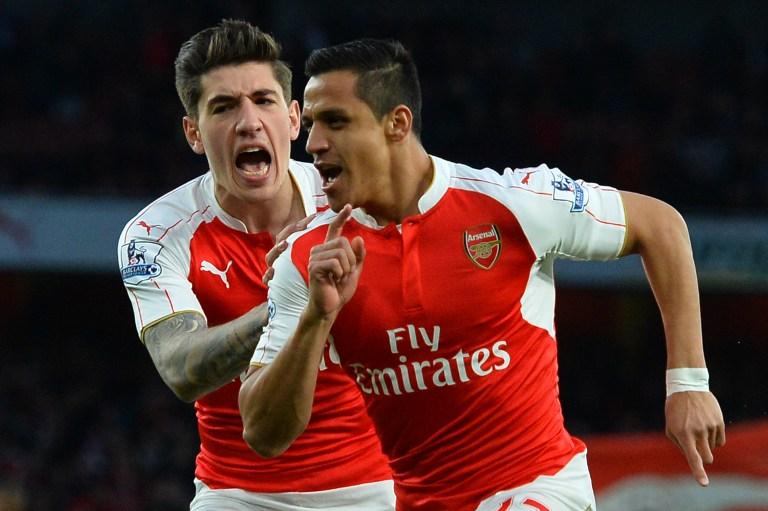 | | | | | | | |
| --- | --- | --- | --- | --- | --- | --- |
| | | | 6 | | | |
| | | | | | | |
| --- | --- | --- | --- | --- | --- | --- |
| | | | 3 | | | |
04/26/2016