Here are the top headlines from Mexico after Week 5 of play in Liga MX.
Liga MX Week 5 headlines: Three of the 'Top Four' in crisis 
08/17/2014
Week 5 of the Liga MX has come to an end with some of its biggest teams struggling, while another remains perfect through five matches. One of the tournament underdogs remain undefeated in a so far nearly flawless campaign. While tempers flared between manages, which lead to some shameful scenes in Tijuana.
Here are the top headlines from Mexico after Week 5 of play in Liga MX.
1. Pumas, Cruz Azul and Chivas in crisis
Week 5 was not a kind week for some of Mexico's biggest teams. Pumas UNAM, Cruz Azul, and Chivas all lost their matches, and Pumas even lost their manager. The weekend action all started on Thursday night as Pumas took a 2-1 loss the reigning champs Leon. Cruz Azul traveled to Monterrey and received a Dorlan Pabon hat-trick for a 3-1 loss, and Chivas gave up a late counterattack goal to Carlos Darwin Quintero at home to fall 0-1 to Santos Laguna.
Cruz Azul sits in 13th place with 5 points after five games, while Chivas and Pumas sit next to each other in 15th and 16th place with 4 points and 3 points respectfully.
2. No stopping America
Club America struggled at times against Morelia, but star summer signing Oribe Peralta found the winning goal to push America to a 3-2 win over Monarcas. With this last win, the team equals a club record of five consecutive wins in the first five matches of the season set by Mario Carillo's Aguilas back in 2002. The three goals scored on Saturday take America to 13 goals so far, making them the best offense in the league.
3. Xolos win, Farias fights
Club Tijuana achieved their first win of the season on Friday with a 2-1 victory against Chiapas FC. Argentine striker Dario Benedetto struck a brace to lead the team to their first set of three points. But the win was overshadowed by the scuffle between their manager and the visiting coaching staff. Both sides had their coaches ejected at halftime. Read more on the embarrassing incident.
4. Atlas right on America's heels
Club America and their perfect start might be catching most of the media attention, but there is a team in Guadalajara right on their heels, and it is not their arch rivals Chivas. The Atlas Rojinegros have put together four consecutive wins following their opening match 0-0 draw with Tigres. They sit in second place in the league table with 13 points, only 2 points behind America. The last time Tomas Boy was in charge of the club he lead them to a top 3 finish in the league table, and now looks to repeat the feat.
5. Toluca on the up
Toluca have been riding a wave of form going up, down, and right back up. They finish Week 5 on a high note after their 3-0 win over 2013 season's runners up Pachuca. The real test for the Mexican Red Devils will be to string two consecutive wins together, and then maybe three and get a hot streak going. Last season, Toluca finished the regular season in second place and reached the CONCACAF Champions League Final. Jose Saturnino Cardozo's boys will want to improve and bring in a trophy this semester.
Here are the weekend's results and League Table:
04/30/2016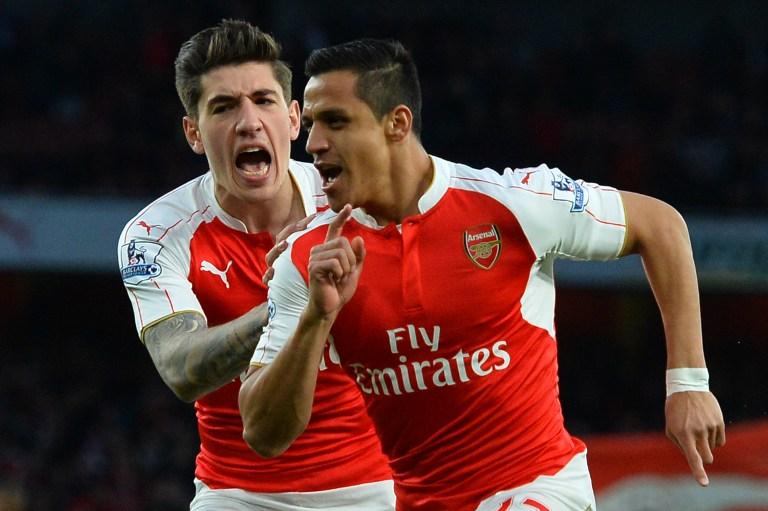 | | | | | | | |
| --- | --- | --- | --- | --- | --- | --- |
| | | | 6 | | | |
| | | | | | | |
| --- | --- | --- | --- | --- | --- | --- |
| | | | 3 | | | |
04/26/2016