Liga MX predictions for week 5
Liga MX Week 5 Predictions 
01/31/2013
FRIDAY:
Chiapas vs Atlas (Atlas Wins)
Atlas will be full of confidence after a big win over Club America last weekend. And will be very motivated because Queretaro (their relegation rival) will be traveling to play Club America. Last weekend Chiapas were leading Atlante 3-2 in the 89th minute with two men down, and somehow ended up losing 4-3. Their morale will not be very high and now will play with two absences due to suspension; midfielder Jorge Kalu Gastelum and defender Miguel Angel Martinez. Atlas will get an important three points in the relegation battle.
SATURDAY:
America vs Queretaro (America Wins)
Queretaro are much improved from last season and will give it a real go at trying to remain in first division. But their improvement is not good enough to avoid a loss at the Estadio Azteca to Club America. America on the other hand will want to redeem themselves after the embarrassing loss last weekend to Atlas. I predict a comfortable win for America.
Pachuca vs Toluca (Draw)
Both teams are coming off tight losses. Neither team is playing good soccer at the moment, even though we all know they are capable of it. Toluca would be the one team here closest to victory. But between Toluca's lack of form and Pachuca being at home, the 'Tuzos' will hold on to the draw.
Tigres vs Tijuana (Draw)
This one will be a draw for completely different reasons than the last match. Both of these teams are powerful (The only two perfect teams left) and will end up canceling each other out. Don't expect too many goals, both of these teams' success comes from their strong defense. Expect a 0-0 or 1-1.
Leon vs Cruz Azul (Cruz Azul Wins)
This is not the strong Leon from last season. That Leon that eliminated Cruz Azul from the quarterfinals is gone. Now we have a weak Leon with very low morale after being eliminated from the Copa Libertadores in a penalty shoot-out this past midweek. On top of their low morale and bad form as of late, Leon will be dealing with having played in South America midweek and will be somewhat tiered. Cruz Azul on the other hand are having their usual beginning of the season power fest. They are coming off of a 4-0 win and look stronger than ever. They'll eventually hit a slump, but it won't be in this game against Leon.
SUNDAY:
Puebla vs Morelia (Draw)
Morelia is the stronger team in this one and probably the favorites to come out of this with the win. But Puebla under Manuel Lapuente and the transfers they brought in this past transfer season seem to be clicking. Of course they are still a limited team so a 4-0 loss to Cruz Azul last weekend is no shock. But they still have the quality to take a point at home against Morelia.
Pumas vs Santos (Pumas Wins)
Both teams started the season with new managers and are barely starting to get some rhythm. Both teams are coming from morale boosting victories, but Pumas will take advantage of their home field advantage and take the three points.
Chivas vs San Luis (Chivas Wins)
There is nothing better for a team that is having a difficult time in the season than to play at home against San Luis. Just ask Monterrey who were struggling and got to face San Luis last weekend and took a 3-2 win. Chivas will have their best players all available for this one and should pick up their first win of the season. San Luis will offer some resistance just like they did in Monterrey, but in the end Chivas should win.
Atlante vs Monterrey (Monterrey Wins)
Humberto 'Chupete' Suazo is starting to pick up his form for Monterrey after returning from injury. Monterrey also have the return from injury from their midfielder Jesus Zavala. Suazo and Zavala are key players in this Monterrey side and should be picking up their quality now with them fit to play. Atlante will be debuting with Daniel 'Travieso' Guzman as their manager. Following the dramatic 4-3 win last weekend Atlante shocked everyone with the announcement that manager Ricardo La Volpe had resigned due to health reasons. It will take a while before Guzman and the Atlante squad can get use to each other. Monterrey should win this one.
04/30/2016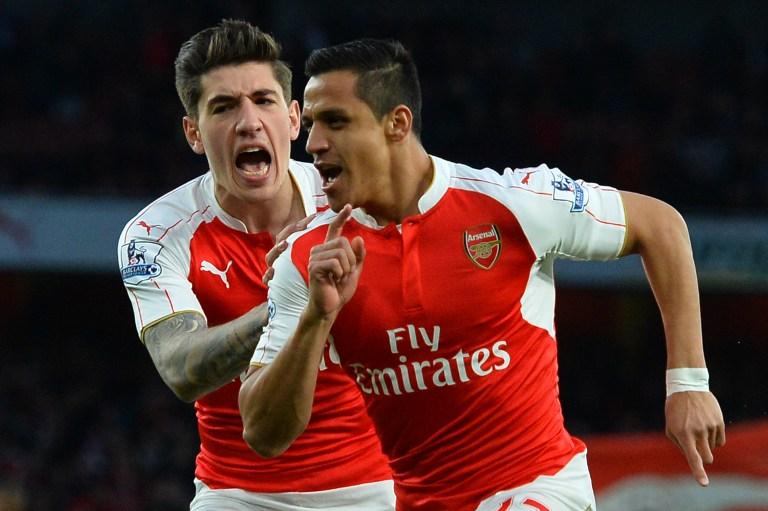 | | | | | | | |
| --- | --- | --- | --- | --- | --- | --- |
| | | | 6 | | | |
| | | | | | | |
| --- | --- | --- | --- | --- | --- | --- |
| | | | 3 | | | |
04/26/2016