The Apertura 2014 season has reached the midway point. Checkout the best from this weekend in Mexico.
Liga MX Week 8 highlights: Toluca get important win over Cruz Azul
09/13/2014
The Apertura 2014 season has reached the midway point. Checkout the best from this weekend in Mexico.
Queretaro 1-1 Puebla
Camilo Sanvezzo looked to have given Queretaro the 1-0 win with his 88th minute goal, but a late Cuauhtemoc Blanco penalty kick spoiled Ronaldinho's presentation at the Corregidora Stadium.
Veracruz 1-1 Atlas
Atlas continued their good run and reached 6 games without a loss. The hosts Veracruz, who are in dire need of points in their relegation campaign took an early lead, but Atlas fought back to earn a draw.
Santos 2-0 Leon
The reigning two-peat champions, Leon, continued their downward spiral with another loss, this time to a solid Santos side who won their third game in four matches and who have gone undefeated in those four games.
Cruz Azul 1-2 Toluca
Toluca took an important win over Cruz Azul in Mexico City's Estadio Azul that puts them among the elite of the tournament. Cruz Azul continued their offensive power and the pressure is now starting to affect the team. Goalkeeper Jesus Corona, who had a huge mistake that led to the second Toluca goal, was issued a red card for his post-game complaints to the referee.
Pachuca 1-1 Tijuana Xolos
Daniel "Travieso" Guzman debuts his Tijuana Xolos tenure with a 1-1 draw in Pachuca. Hirving Lozano had given the hosts the lead and Alfredo "Chango" Moreno tied the game for Xolos. Dario Carreño had the golden chance to win it for Pachuca but slammed his PK into the crossbar.
Leones Negros 0-0 Club America
Club America reaches three straight games with out a goal and the Liga MX newcomers earn a valuable point in their relegation race.
Chiapas FC 1-1 Morelia
Jose Guadalupe "Profe" Cruz began his Morelia tenure with a 1-1 draw. Monarcas is still without a win in the tournament and reached 3 points with this draw. Chiapas FC continues to fight around the playoff zone.
Pumas UNAM 2-2 Tigres UANL
Pumas UNAM wasted a two goal lead and allowed the visiting Tigres UANL to make a late come back and take two points right from under them.
| | | | | | | |
| --- | --- | --- | --- | --- | --- | --- |
| | | | 23 | | | |
04/30/2016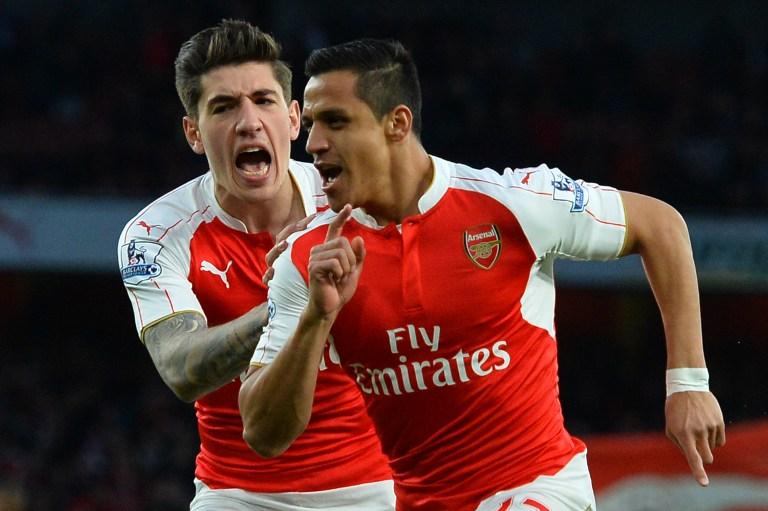 | | | | | | | |
| --- | --- | --- | --- | --- | --- | --- |
| | | | 6 | | | |
| | | | | | | |
| --- | --- | --- | --- | --- | --- | --- |
| | | | 3 | | | |
04/26/2016