International break is now over and the players are back with their clubs. Liga MX picks up with Week 8 of the Apertura 2014, here is your 3 Must Watch games of the weekend as well as the full schedule and TV Listing (U.S.)
Liga MX Week 8 Must Watch games & TV Listings
09/12/2014
International break is now over and the players are back with their clubs. Liga MX picks up with Week 8 of the Apertura 2014, here is your 3 Must Watch games of the weekend as well as the full schedule and TV Listing (U.S.)
Queretaro vs Puebla - Friday September 12th 8:30pm EST / 5:30pm PST
TV: ESPN Deportes and Azteca America
Ronaldinho's presence in Mexico has turned the world upside down. Never before has a Queretaro vs Puebla been on anyone's Must Watch list. Though it was announced that the Brazilian won't see any game time due to the fact that he barely arrived in Mexico today; he will still be presented to the fans at halftime and Puebla have prepared all week long for a battle of superstars with an astro of their own in Cuauhtemoc Blanco.
Cruz Azul vs Toluca - Saturday September 13th 6:00pm EST / 3:00pm PST
TV: Univision and Univision Deportes Network
A repeat of last season's CONCACAF Champions League final. Both squads are strong and if they play at full potential both would be clear candidates for the league title. Cruz Azul has had a slow start to the season, and the international break midway through the regular phase could not have come at a better time. Toluca has been an up and down team, although they have had more ups than downs. They are always capable to put up a great game.
Pumas UNAM vs Tigres UANL - Sunday September 14th 1:00pm EST / 10:00am PST
TV: Univision and Univision Deportes Network
Don't fall into an NFL trap! Make sure to catch what is probably the fiercest University rivalry in Mexican soccer. Pumas UNAM had a horrible start to the season and let go of their manager and brought back Guillermo Vazquez Jr. to take over for a second time in his career. Vazquez Jr. has only been in charge of the club one game and he managed to defeat league leading Club America handing their city rivals their one and only loss so far this season. Tigres UANL are another up and down team, and when they play at full potential can beat just about anyone in the league.
Full Week 8 Schedule and TV Listing:
FRIDAY September 12th:
Queretaro vs Puebla - 8:30pm EST - ESPN Deportes and Azteca America
Veracruz vs Atlas - 9:30pm EST - Univision Deportes Network
Santos vs Leon - 10:30pm EST - ESPN Deportes and Azteca America
SATURDAY September 13th:
Cruz Azul vs Toluca - 6:00pm EST - Univision and Univision Deportes Network
Monterrey vs Chivas - 8:00pm EST - Univision Deportes Network
Pachuca vs Tijuana Xolos - 9:00pm EST - Telemundo
Chiapas FC vs Morelia - 10:00pm EST - Univision Deportes Network 2
Leones Negros vs Club America - 10:00pm EST - Univision Deportes Network
SUNDAY September 14th:
Pumas UNAM vs Tigres UANL - 1:00pm EST - Univision and Univision Deportes Network
04/30/2016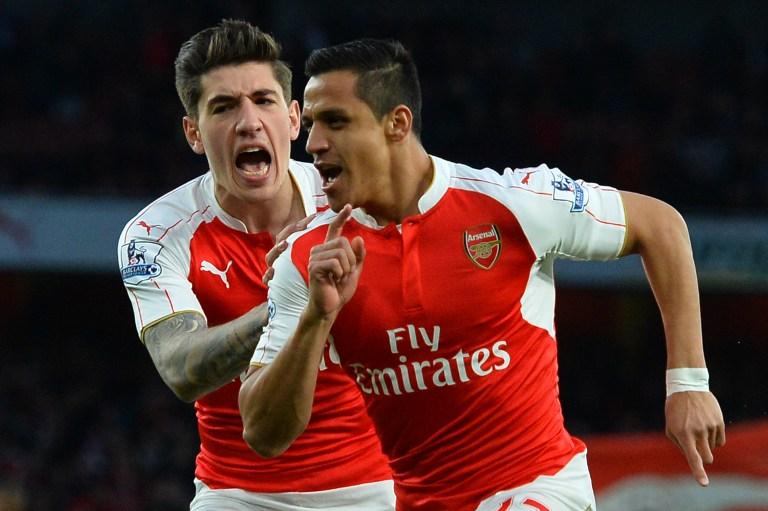 | | | | | | | |
| --- | --- | --- | --- | --- | --- | --- |
| | | | 6 | | | |
| | | | | | | |
| --- | --- | --- | --- | --- | --- | --- |
| | | | 3 | | | |
04/26/2016