A closer look at the newest member of the Portland Timebers Gaston Gata Fernandez and his characteristics.
A Guide To Gastón ''Gata'' Fernández
12/31/2013
It is now confirmed that
Gaston "Gata" Fernandez; is the newest member of MLS' Portland Timbers
. Here is a closer look at the Argentine forward's characteristics and what fans can expect from him in the 2014 MLS season.
The nickname describes Gastón Fernández to a tee. He's feline quick with his reflexes and is constantly thinking and looking for space to take advantage of. "La Gata" and can kill you with the ball at his feet. He's also able to get to opponents by dropping back, going out wide, or attacking right smack dab in the middle.
Fernández will also attempt to break down a defender without thinking twice. As a second striker, his capabilities make him a difference maker on the attack. He has also played in a 4-2-3-1 where he's played both on the right or the left, making him a versatile option if the situation call for tactical or personnel changes.

He is just as lethal on the outside as he is in the middle.

Most important, he has a first touch that will make him very dangerous and the physicality and space (or lack thereof) in MLS. He can create some important situations out of barely any space which will serve him well in a league where defenders can be large and athletic.

He will also take the outside shot if you give him the opportunity to. He is a player that can be a true pleasure to watch in the upcoming MLS season with Diego Valeri playing a little further back.

Fernández is also a great option on freekicks and set pieces as well.
Overall, Fernández will be the different player that they will need up top. Expect him to have some good numbers, but also look at the numbers of his teammates. That will give you a better idea of the impact he has with the Timbers in 2014. Compare the chances of Ryan Johnson and Darlington Nagbe to the ones they had last year. Obviously Valeri will be benefiting from his compatriot's presence in that final third of the pitch.

Biggest change: Rodney Wallace. The Costa Rican could be the odd man out or will offer a great deal of depth depending on what approach you decide to take. It would not be as serious as one might think for Wallace as Fernandez will play usually on his sector of the pitch, but he can also play in the middle where Valeri plays. An injury to Diego would just see Gastón shifting over in that position with Wallace outside. As mentioned before, if he adapts well to MLS this player will be an extremely valuable asset to Caleb Porter, especially when Portland take on the rest of the region in next year's CONCACAF Champions League as he brings his experience with two teams that were protagonists in that tournament in the past few years in Tigres and Monterrey.

His experience in two leagues that value technicality as well as physicality will make him a player that can make Portland not just a contender for the MLS Cup, but a near prohibited favorite to win it all. His biggest obstacle will be adapting to MLS and the footballing culture here in the US. Based on his track record, he should be able to do that well as he picked the ideal team for his current situation in Portland. The bigger question will be how he comes into the season after a four month suspension and almost seven months (come the beginning of the MLS season) in which he only played 45 minutes.
Here are some of his goals from the past few years at
Estudiantes
.
Here are also his
player ratings on PES
for any gamer readers that would be interested in those numbers.
Here is a question from one of our readers about the topic:

@SeanMonaghan_SM asks on Twitter: "I've seen Gata play a couple of times, do you have anybody in world football you can compare him to in terms of style of play?"

- Well Sean, I am not one to be good at comparisons but the player in my mind that he plays similar to is Inter's Rodrigo Palacio. He's a player that is very comfortable in various sectors of the attack. When he is on the wings, he will look to link up with someone and 1-2 his way to goal or provide the movement that will free up a teammate. Yet it is his first touch that could make him being that difference maker in MLS. We'll see how he makes the adjustment.
IF YOU HAVE ANY QUESTIONS ABOUT SOUTH AMERICAN FOOTBALL, PLEASE LEAVE THEM IN THE COMMENTS SECTION
04/30/2016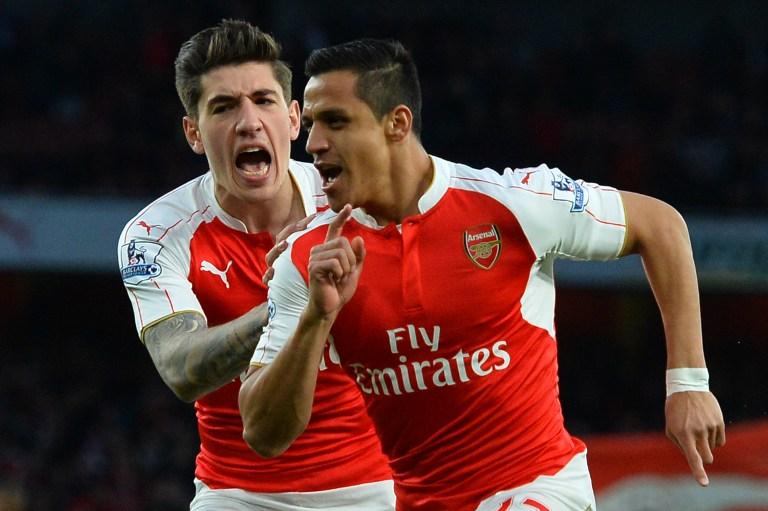 | | | | | | | |
| --- | --- | --- | --- | --- | --- | --- |
| | | | 6 | | | |
| | | | | | | |
| --- | --- | --- | --- | --- | --- | --- |
| | | | 3 | | | |
04/26/2016