The CONCACAF Champions League draw saw very little intrigue on Wednesday night. The draw went through smoothly and all 24 teams that will be involved in this continental tournament will begin play in August.
Champions League Draw Groups Come Out Without Many Surprises
05/28/2014
The CONCACAF Champions League draw saw very little intrigue on Wednesday night. The draw went through smoothly and all 24 teams that will be involved in this continental tournament will begin play in August.
There was no group that could be called a "group of death" in this stage as no American or Mexican sides were allowed to be in the same group. That aspect of the tournament aids in having some of the drama emerge in the latter stages of the competition as two teams out of each group will advance and will be drawn into knockout stage ties later on.
MLS Perspective
If there is a team that has to travel a great deal in the group stage it will be the Portland Timbers. Caleb Porter's side will have to take a trip to the Northern portion of South America to play that country's league champs Alpha United. They will also have to take a trip to Central America where they will face a raucous crowd as Olimpia FC will look to complicate things for last season's Western Conference top dogs in the MLS regular season.
Sporting KC will have to play on the hard turf of the Ricardo Saprissa but they will surely make it a Blue Hell when the men in purple in the return leg.
The New York Red Bulls will wait to see who the Canadian champions could be as a clash with Toronto FC could make this group the most interesting group to watch. Do not count out Salvadorean side FAS who tends to be a squad that gives teams a hard time in their own backyard.
Liga MX Perspective
Club León right now could be considered one of the favorites to win this tournament based on their present form. Although we've seen how they perform when they have to play on multiple fronts. León do have a very accessible group when they face Isidro Metapan and Belize champs Belmopan Bandits.
Club América return to this tournament after having been eliminated surprisingly in the group stage in last year's edition. Antonio Mohamed could look to face this tournament full on with a chance to get out of the group stage and make a serious run at the title and look to represent CONCACAF in the Club World Cup for the first time since 2006.
Pachuca will also look to put up a fight as they are one of the teams that has to travel the least from a distance perspective. They will fly to Honduras as well as Guatemala in order to fulfill their
Other perspectives
For Puerto Rico Bayamón FC, they will go on a trip of a lifetime as they will be facing Mexican side Club América at Estadio Azteca. Immediately after the draw was made, there was talk about the club taking advantage of this tie. Early reports state that they will play their home match against the Azulcremas over in Dallas, Tex. The early indicator is that they will look to play at Toyota Stadium in Frisco.
"We are extremely glad to be facing the challenge we have right now," said PR Bayamón press secretary Héctor Morales. "It's a step in the right direction for this club."
The club board present are currently discussing this prospect and an official statement will be made in the coming days regarding this change of venue.
Group 1: Pachuca CF (MEX), Real España (HON), Municipal (GUA)
Group 2: Sporting KC (USA), Saprissa (CR), Real Estelí (NIC)
Group 3: New York Red Bulls (USA), Canada 1, FAS (ESA)
Group 4: Tauro FC (PAN), DC United (USA), Waterhouse FC (JAM)
Group 5: Olimpia (HON), Portland Timbers (USA), Alpha United (GUY)
Group 6: Alajuelense (CR), Cruz Azul (MEX), Chorrillo FC (PAN)
Group 7: Club León (MEX), Isidro Metapán (ESA), Belmopan Bandits (BEL)
Group 8: Comunicaciones (GUA), Club América (MEX), Puerto Rico Bayamón FC (PUR)
| | | | | | | |
| --- | --- | --- | --- | --- | --- | --- |
| | | | 3 | | | |
10 hrs. ago
M'Baye Niang put the nightmare of the Paris terror attacks firmly behind him with two goals and an assist as AC Milan crushed a sorry Sampdoria 4-1 at the San Siro on Saturday.
Niang admitted last week the events of the past fortnight had left him worried for the safety of family and friends in and around the French capital.
But the 20-year-old from the Paris suburbs produced a confident performance for the Rossoneri, first delivering for Giacomo Bonaventura's opener on 16 minutes and then beating Emiliano Viviano from the spot after the Milan winger had been hauled down in the area seven minutes before the interval.
Niang secured Milan's seventh win of the campaign when he fired under Viviano four minutes after the restart after the 'keeper's fluffed clearance.
When he was replaced by Luiz Adriano 15 minutes from the whistle it took the Brazilian just four minutes to find the net after volleying Alessio Cerci's intelligent cross past Viviano.
The only blot on Milan's copybook was Gianluigi Donnarumma's failure to stop Luis Muriel from the spot after Andrea Pioli had tugged on Eder in the area in the closing minutes.
Milan moved up to fifth place at seven points behind leaders Inter ahead of the remainder of the weekend matches, with Sampdoria's second successive defeat under new coach Vincenzo Montella leaving them 14 points adrift.
"It was an almost perfect performance," said Milan coach Sinisa Mihajlovic, who gave a special mention to Niang.
"He's a big player for us, he was doing really well in pre-season then he got injured. Now he's back in form and he's doing well, but he already showed at Genoa (loan) what he was made of."
For the fifth consecutive match Mihajlovic opted for teenage goalkeeper Donnarumma over the more experienced Diego Lopez but the 16-year-old had to dive low to parry after his messy clearance fell to Roberto
Soriano 30 yards out in the opening minute.
From then on, it was all Milan with Niang the main protagonist before making way for Adriano on 74 minutes.
Having spent the last half of last season on loan at Genoa, the striker said he in enjoying playing in a pure
striker's role under Mihajlovic.
"I'm really happy because I've been waiting for this for a longtime, the hard work's paying off and I hope it continues like this," said Niang.
"I played as a centre-forward, the position I prefer and I think that along with our win over Lazio this was our best display this season."
Milan broke the deadlock on 16 minutes with Alessio Cerci, whose eighth minute goal was ruled offside, involved before Niang burst down the right to fire in a weighted delivery that Bonaventura slid in to meet at the back post.
Milan built on their momentum and Niang almost doubled the lead when he collected Juraj Kucka's short delivery on the right to drag his angled shot inches wide of Viviano's far post.
Sampdoria were struggling to find any rhythm and Milan's movement in the final third of the pitch was causing huge problems for the visitors.
Niang left Edgar Barreto behind to burst down the right and fire across the bows, but Bonaventura's first-timer from the six-yard line blasted over.
Samp's only real chance came when Luis Muriel dribbled his way into the area but despite turning Milan's defence his promising strike was blocked by Alessio Romagnoli.
Niang came close twice with flicks that inched wide of Viviano's post just after the restart.
But when the 'keeper fluffed a clearance, Niang collected and strode confidently into the area to fire under his body and secure the second brace of his Serie A career, after hitting a double for Genoa against Verona last season.
A tiring Niang soon made way for Adriano and only four minutes later Cerci was given time and space to the right of the area to pick out the Brazilian with a pinpoint pass which he controlled before firing past a helpless Viviano.
Earlier, Torino moved up to seventh place with a 2-0 home win over Bologna thanks to second-half goals from Andrea Belotti and Giuseppe Vives.
10 hrs. ago
| | | | | | | |
| --- | --- | --- | --- | --- | --- | --- |
| | | | 4 | | | |
10 hrs. ago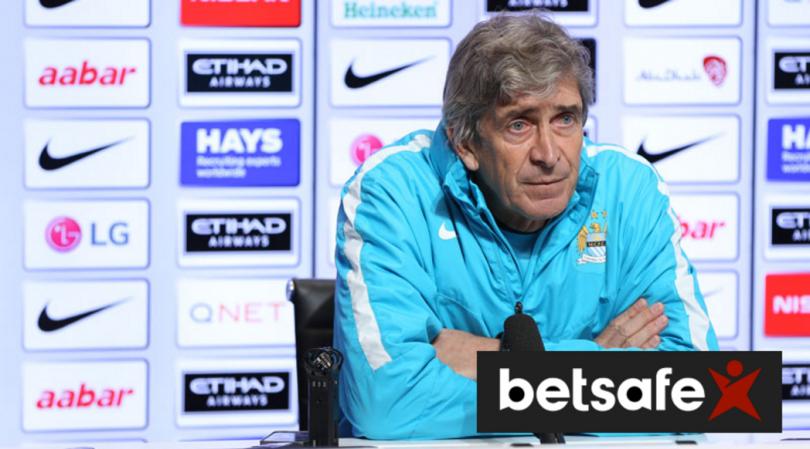 | | | | | | | |
| --- | --- | --- | --- | --- | --- | --- |
| | | | 2 | | | |
19 hrs. ago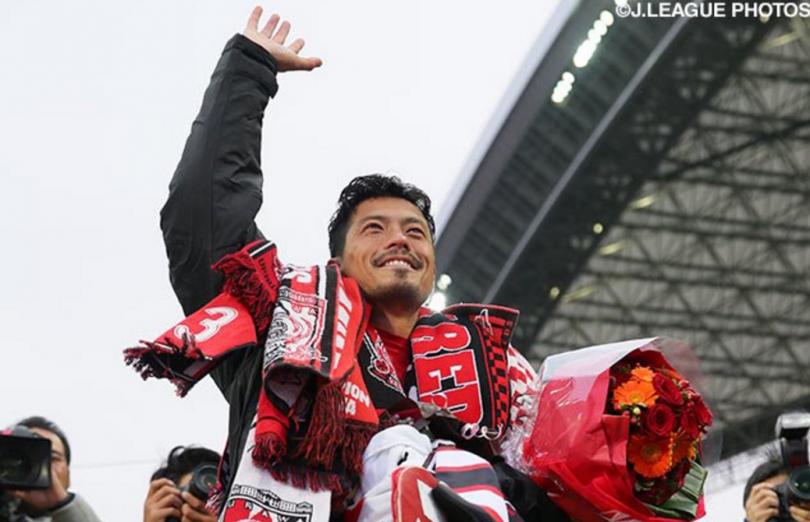 | | | | | | | |
| --- | --- | --- | --- | --- | --- | --- |
| | | | 3 | | | |
19 hrs. ago
| | | | | | | |
| --- | --- | --- | --- | --- | --- | --- |
| | | | 4 | | | |
19 hrs. ago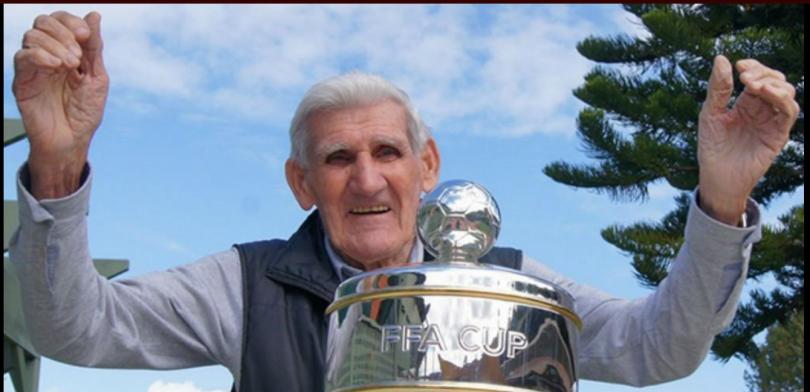 | | | | | | | |
| --- | --- | --- | --- | --- | --- | --- |
| | | | 6 | | | |
| | | | | | | |
| --- | --- | --- | --- | --- | --- | --- |
| | | | 5 | | | |
1 day ago
| | | | | | | |
| --- | --- | --- | --- | --- | --- | --- |
| | | | 11 | | | |
1 day ago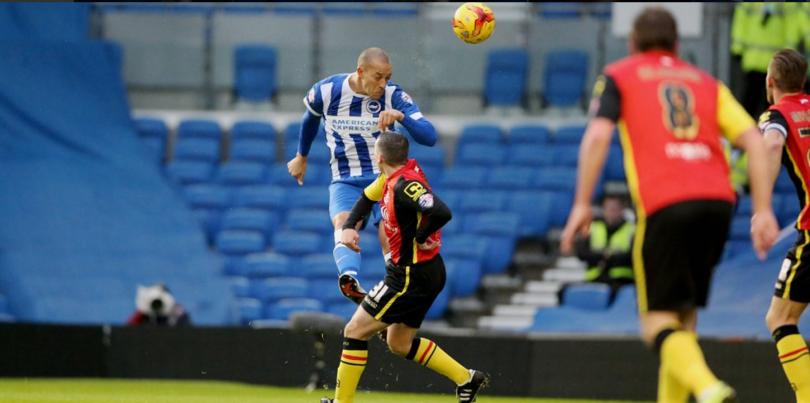 | | | | | | | |
| --- | --- | --- | --- | --- | --- | --- |
| | | | 6 | | | |