Dunga included Neymar in Brazil's call up list for their upcoming friendly games in the United States.
Neymar back in Brazil call up list
08/19/2014
Dunga came out with his initial list and left people scratching their heads after reviewing his picks. One thing is for sure, there are new faces and changes being made, despite initial mixed reviews, by the national team coach as he prepares his squad for the upcoming Copa Amérca.
The former Internacional boss called up six players from the Brasileirão for their upcoming United States tour where they will face Colombia in Miami on September 5th and Ecuador four days later in East Rutherford, NJ. This is in addition to ten players that were part of Brazil's World Cup squad just barely two months ago.
Botafogo goalkeeper Jefferson, Corinthians Gil and Elias, Diego Tardell of Atlético-MG and Ricardo Goulart and Éverton Ribeiro of defending champs Cruzeiro were the players that were chosen by Dunga from the domestic league.
Rafael Cabral of Napoli is getting a chance after having been left out in the past few years. In a way Felipão could not be blamed for that omission as he was not playing. Dunga kept this eye on him after having seen him on the Olympic squad back in 2012. The addition of Rafael Cabral saw Atlético-MG goalkeeper Víctor be snubbed.
On defense, Marquinhos gets a shot due to the injury of Thiago Silva as does Atlético Madrid man João Miranda. Both players were looked at as viable candidates for the World Cup squad, but were left home. The same went for Chelsea's newest signing in Filipe Luis. Many in Brazil would argue that he was the best left back for the national and was snubbed over Real Madrid's Marcelo.
Maicon gets another shot at the national team, while Dani Alves will not be with the squad. Instead of the Barcelona right back, Porto's Danilo as well as Alex Sandro will be given a shot to impress the new Brazil boss. The Porto tandem do have a great deal of potential for the long term as well.
Although Robinho said he was going to state his case to Dunga to see if he could get another chance with the national, it seems like the clamors fell on deaf ears. The choice was an easier one to make as Éverton Ribeiro is a fundamental part in Cruzeiro going top of the table once more and poised to have A Raposa since São Paulo's three-peat back in 2006-2008.
His midfield partner, and the brother of LA Galaxy midfielder Juninho, Ricardo Goulart is also getting a chance as is Liverpool man Phillipe Coutinho while Oscar is one of the ten World Cup players getting a chance to redeem themselves.
The majority of the criticism did come Dunga's way after calling up both Hulk as well as Diego Tardelli as the team's forwards.
Brazil call up list:
Goalkeepers: Jefferson (Botafogo), Rafael Cabral (Napoli-ITA)
Defenders: David Luiz (PSG-FRA), Marquinhos (PSG-FRA), Gil (Corinthians), João Miranda (Atlético Madrid- ESP), Maicon (AS Roma-ITA), Filipe Luis (Chelsea-ENG), Alex Sandro (Porto-POR), Danilo (Porto-POR)
Midfielders: Luiz Gustavo (Wolfsburg-GER), Elias (Corinthians), Fernandinho, (Manchester City- ENG), Ramires (Chelsea-ENG), Éverton Ribeiro (Cruzeiro), Oscar (Chelsea-ENG), Hulk (Zenit St. Petersburg- RUS), Ricardo Goulart (Cruzeiro), Willian (Chelsea-ENG)

Forwards: Neymar (FC Barcelona-ESP), Phillipe Coutinho (Liverpool-ENG), Diego Tardelli (Atlético-MG)
04/30/2016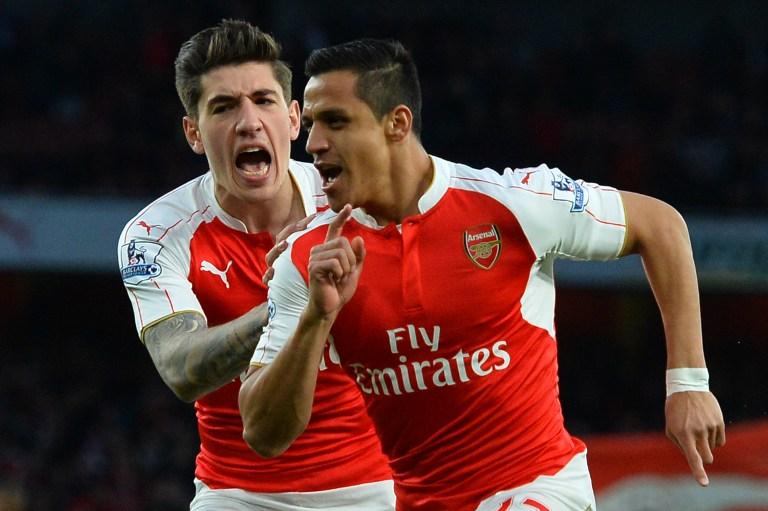 | | | | | | | |
| --- | --- | --- | --- | --- | --- | --- |
| | | | 6 | | | |
| | | | | | | |
| --- | --- | --- | --- | --- | --- | --- |
| | | | 3 | | | |
04/26/2016