Oribe Peralta returns to Torreon for the first time since his move to Club America.
A warm homecoming for Oribe
09/29/2014
KIM TATE - SOCCERLY

Fans in Torreón were devastated when they were forced to say goodbye to their star before the 2014 Apertura.
Oribe Peralta not only captured the attention of spectators worldwide when his 10 goals carried Mexico through a tumultuous 2014 World Cup qualification, but he won the hearts of residents and fans over the eight years in which he bore the green and white. A true "Lagunero," Peralta was born and raised in a small town just outside Torreón, having spent the largest bulk of his professional career with Santos where he amassed 80 goals in over 200 appearances.

Maybe the fans didn't see it coming so soon, but with his elevated level of success for both club and country leading up to and during the World Cup, it was only a matter of time before other teams would come calling and eventually, come to terms with Santos for a move elsewhere.

In May of 2014, it was announced that Club America had acquired the striker with a generous offer before the 2014 Apertura, signing him to a four-year deal which would make him 34 by the end of his contract. The move guarantees a return at least once a year during league play - and potentially more depending on cup matches or possible playoff pairings - for Peralta to Estadio Territorio Santos Modelo as the opposition.

Is it bittersweet? Definitely. But while Peralta has proclaimed he'll always be a Lagunero at heart, he came to Estadio TSM on Friday night to face his former team with one goal in mind.
"I'm happy to be here," he said in an exclusive with Soccerly. "But I came here with the desire to go into the match and win. We have players who are very influential, and we have to perform well and make the most of the offensive chances we get."
The anticipation of his arrival could be felt throughout the city. People bore Peralta jerseys even days before the match. Large gatherings of fans sporadically showed up at at the team hotel with signs and Peralta gear. Amateur musicians banded together and serenaded him with songs of support. And it was clear he thoroughly enjoyed taking it in -- the smile on his face while he recorded them with his phone said it all.
"El Cepillo" (an affectionate nickname meaning "the brush") proved he's just as dangerous in the "Azul y Crema" as he was in the green and white. Santos hosted America in a sold out stadium Friday night and while Peralta didn't score, his speed and movement on the ball as he made attempts on goal only proved how hungry he is to continue to dominate in his position.

As for the final result, with America outplaying Santos to a 4-1 defeat, Peralta walked off the field satisfied with his team's effort as they continue to reign in first place in the standings.

Chants of "Oribe! Oribe! Oribe!" echoed in TSM's bright green, 30,000 capacity stadium before kick-off, and although the game neared its conclusion with boos every time he touched or ran the ball, the chanting resumed from fans who managed to gather around the team bus and in the tunnel heading underground.

Even his parents were in the stands for the game, cheering each of the four times Miguel Layún scored for America.

"A little dangerous to do that in this stadium," Peralta laughed. "They are Santos fans. They always have been, but in this case family transcends [team] loyalty and I will always be grateful for their support."
And the booing?
"They have the right to do so," he said. The fans are here to support their team. But I will always be grateful toward the people."
And the people of Torreón are grateful toward him. So much, in fact, that the city honored him with the "Lagunero Distinguido" (meaning "Distinguished Lagunero") award on Saturday for what he's done for his hometown as a local icon and community influence.

"In Spanish we would say, 'ponen el nombre de Torreón en alto,' or 'give something to La Laguna'" said Laura Irarragorri, whose husband, Santos President Alejandro Irarragorri, won the award three years ago.

"Since [Oribe] is someone who grew up here and has accomplished so much, he is an example of what you can accomplish if you follow your dreams," she told Soccerly.

"Humility and values are transmitted at my home," Peralta told media after the game. "I've always found support in my family...that endearment is reflected on others. I will forever be grateful for that."
"And a proud Lagunero?" shouted one media member.

Peralta gave a quick nod and a faint smile. "Of course."

04/30/2016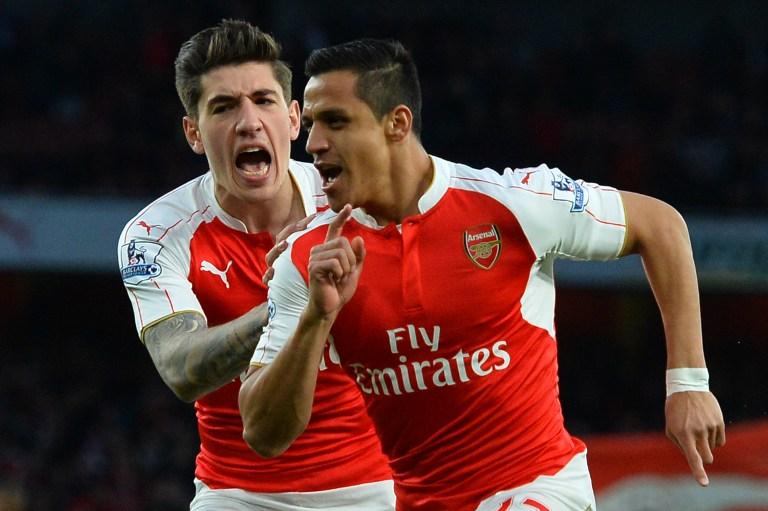 | | | | | | | |
| --- | --- | --- | --- | --- | --- | --- |
| | | | 6 | | | |
| | | | | | | |
| --- | --- | --- | --- | --- | --- | --- |
| | | | 3 | | | |
04/26/2016