The struggle is real for two of three top-flight Guadalajara teams, as Chivas and Leones Negros find themselves fighting relegation at the halfway point of the 2014 Apertura.
Guadalajara derby - Chivas and Leones Negros in relegation battle
09/06/2014
The struggle is real for two of three top-flight Guadalajara teams, as Chivas and Leones Negros find themselves fighting relegation at the halfway point of the 2014 Apertura.

Estadio Omnilife will host the derby for the first time as these two reunite in league play after 20 years, which was the last time Leones Negros owned a spot in Mexico's first division. This would be the second time in recent history that two top-flight Guadalajara teams have battled each other to avoid relegation in the same tournament -- Atlas and Estudiantes Tecos were the last in 2012, with Atlas finishing at 107 points ahead of Tecos who were relegated with 100.
While one holds the title of most successful club in Mexico and the other quite the opposite, interesting in this derby are the many similarities Chivas and Leones Negros share aside from looming relegation troubles. The clubs boast only one win this tournament, with one Summer pickup who leads his team in goal scoring -- Fernando Arce at Chivas and Fidel Martinez at Leones Negros have scored two a piece. Both players were longtime teammates and title winners in 2012 with Club Tijuana before leaving Xolos ahead of the Apertura.
What's more, either club could wind up handing its manager walking papers any week now. The only question is who moves first? Chivas' 11 championships and reputation as a "Big Four" club remains in serious danger, and Leones Negros will want to prove it's worthy of remaining in top flight so the club can use the off season to build ahead of the 2015 Clausura. At 16th and 17th place in the table, it isn't clear if either manager will be capable of leading his team out of danger before each of these things is compromised beyond repair.
Carlos Bustos has gone 362 minutes without his team scoring a single goal despite the chances clearly being there. Even with Omar Bravo, Carlos Fierro, and Aldo de Nigris, Arce has been the reason Chivas are in the position they are - 16th - and not dead last.
The same can be said of Martinez. Head coach Alfonso Sosa led his team from Ascenso to top flight after denying Estudiantes Tecos another shot in first division in the promotion final, and has had opportunities to make his side real contenders with new signings like Martinez, America's Andres Rios, Chivas' Hector Reynoso, and Santos Laguna's Marc Crosas.
Crosas spoke to Soccerly after Martinez salvaged a point in Leones Negros' 1-1 draw in Tijuana during week six, making note of his team's improvement and creation of better chances. "We just now have to score them," he said.
"We are a lot of new players on the squad, we are trying to know each other better and you can really see it on the pitch as the season goes on."
The difference between Chivas and Leones Negros, as some may have noted by now, is that Leones Negros have scored three goals and performance seems to be gradually on the upswing; Chivas, by comparison, have gone four games without a goal and are holding steady on the decline, lacking any real spark.
While Arce has been the difference in points for Chivas, Martinez has played the same role for U de G, scoring two goals after Rios opened scoring in Leones Negros' week one game, a 3-1 loss at Monterrey.
"Hes been great," Crosas says of Martinez. "He's a very important player for us because he's scored the last two goals for us in the league. He's trying to be the #10 we need and he's taking the team on his back."
It's an important match for either side as each will look to score goals and walk away with as many points as possible heading into the second half of the tournament. A win for Chivas would put them within top 10 for now, while a loss would send them down to 17th, one spot ahead of last-place Morelia. A draw would keep position steady for both unless this match sees many goals, which - based on recent performances - is rather unlikely.

Leones Negros could move up a few spots temporarily with a win on Sunday, and doing so would leave them undefeated in two games heading into week eight, when they host league leaders America at Estadio Jalisco.
Right now, for the 'visitors,' "we are focused on Chivas," Crosas said. "We are trying to get as many points as we can and are going to Omnilife for the three points. It would be nice for our fans to get a result there."
04/30/2016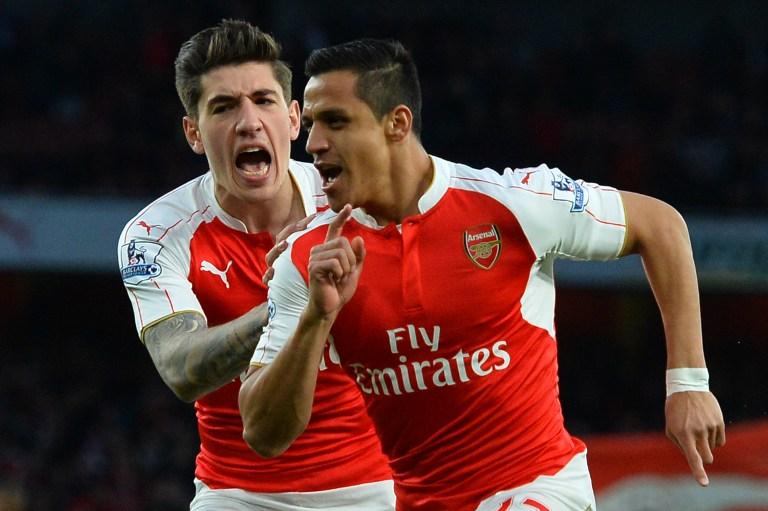 | | | | | | | |
| --- | --- | --- | --- | --- | --- | --- |
| | | | 6 | | | |
| | | | | | | |
| --- | --- | --- | --- | --- | --- | --- |
| | | | 3 | | | |
04/26/2016