There was no shortage of end-to-end excitement between Mexico and Portugal, with both sides looking to walk away in a scoreless draw before Bruno Alves snapped a header past Memo Ochoa for a last minute game winner.
Mexico Fall to Portugal in Second Consecutive Loss 
06/06/2014
There was no shortage of end-to-end excitement between Mexico and Portugal, with both sides looking to walk away in a scoreless draw before Bruno Alves snapped a header past Memo Ochoa for a last minute game winner.
That's now two losses in 10 games for Miguel Herrera, who used this game as a final opportunity for many on this Mexico team to convince him they deserve a spot on his starting squad in Brazil.
The biggest position in question has been of that in goal. Corona started the match and played throughout the first half with a solid performance, and Ochoa came on for him in the second half. Though Ochoa was under more pressure to begin the 2nd and he made some great saves, it's uncertain if Alves' header in stoppage time will affect Herrera's final decision.
Mexico started off strong and stuck with their familiar 5-3-2 formation, opposed to toying with a flat four in a 4-4-2 like they did with Bosnia. This backline of three center backs in Hector Moreno, Rafa Marquez, and Maza Rodriguez with Paul Aguilar and Miguel Layun on the wings was strong. Marquez provided an obvious strength not only in his leadership for Maza and Moreno, but in initiating attacks from central midfield. Aguilar and Layun had moments of strength but that left wing is still somewhat of a mystery for El Tri - they can't quite seem to figure it out, even with Layun in place. Regardless, this team was able to keep Portugal at bay and keep the ball moving.
Portugal's first real chance came in the 14th minute, when Vieirinha's left footed shot caused Corona to concede a corner kick. Mexico quickly regained possession, with Paul Aguilar playing a through ball on the right for a close chance, but Oribe Peralta was whistled offside.
Around the half hour mark, Miguel Layun - who scored twice against Israel and has been strong for Mexico in their warm up - took an attempt from outside the box but his effort went wide. Hector Herrera played the through ball to set him up. Herrera, who was superb against Bosnia, had another good performance tonight dictating the pace of the game, almost never missing a step. His ability to time runs and anticipate his teammates' next moves is that missing link El Tri has craved, and he'll almost assuredly get a starting role in Brazil.
Portugal immediately responded with a chance of their own but the shot was blocked. In the final 10 minutes of the first half, Mexico did well in responding to and trying to contain Vieirinha, who was very active in both attack and service.
Andres Guardado was used in midfield in a more attack-minded role opposed to a defensive one, having a handful of positive moments including a couple of long range attempts, one of which came very close to beating Portugal's keeper Eduardo close to the halftime whistle.
Another one who really needed to take center stage to prove himself was Jose 'Gallito' Vasquez, who showed signs of life sporadically throughout the game and really stifled Portugal's attack from the midfield. He was particularly useful in the second half, where Mexico seemed to do a better job in controlling the ball to propel forward more consistently.
Giovanni dos Santos, who is typically behind Raul Jimenez, Peralta or Chicharito, was deployed up top and his role was muted for most the game by Herrera, who came close to scoring in the second half with a couple good attempts on goal.
Javier 'Chicharito' Hernandez came on in the second half, and though he wasn't making deep runs into the box, his service to Herrera was on point and a potential partnership could be brewing to create something beneficial in Brazil. The under-utilization of Hernandez at Manchester United has been a popular excuse behind his lack of ability to finish anything off, but his performance down the left to serve Herrera against Portugal is a step in the right direction when assessing his value on the pitch. He had a few moments where he was more valuable in service than ever.
Alan Pulido came on for Peralta in the final 10 minutes and immediately took a fist touch, which got away from him but was quickly retrieved by Chicharito. He handed it back off to the Tigres forward to attempt a finish, although Eduardo intercepted to put the ball back into Portugal's possession.
Things looked to as though they were coming to an end with a 0-0 scoreline until a free kick by Moutinho met the head of Alves to seal Mexico's fate. It might be fair to say Ochoa didn't have a chance to save that attempt, though he did come close.
Mexico closed out their send-off series with two 1-0 losses, but they certainly didn't go down without a stronger performance and maturing cohesion. The only questions remaining are who will start in goal, and what will this midfield look like against Cameroon?
04/30/2016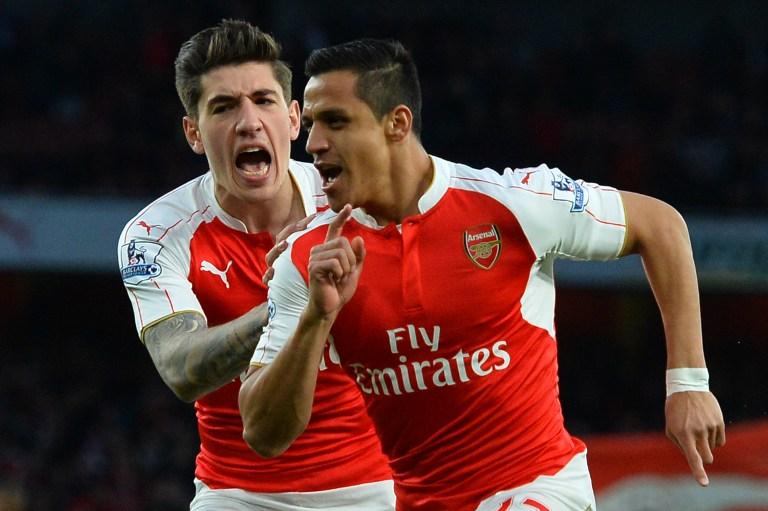 | | | | | | | |
| --- | --- | --- | --- | --- | --- | --- |
| | | | 6 | | | |
| | | | | | | |
| --- | --- | --- | --- | --- | --- | --- |
| | | | 3 | | | |
04/26/2016