Mexico set for biggest test yet in 2014 World Cup against the Netherlands
Mexico set for biggest test yet in 2014 World Cup against the Netherlands
06/28/2014
This matchup is legitimately the toughest so far in the tournament for Mexico, but 'El Tri' don't look a shy opponent to Louis van Gaal's "Orange". They'll be looking to make it past the Round of 16 for the first time outside of home soil.
Both will field similar back lines with three in the middle and two on the wings, though Mexico will need to be extremely cautious of their weaknesses on the left hand side. Miguel Layun has been a bit of a disappointment throughout the World Cup and has shown areas of vulnerability in his role in the back, which will really be a disaster if Arjen Robben or Robin van Persie get a hold of too much space. Van Persie (21 goals in his last 25 appearances) has already shown what he can do when given the chance and Robben has scored eight goals in his last nine appearances for Holland.
Another one Mexico will want to watch is Daley Blind, who has been rock solid for the Dutch attending to his left hand post; both getting past him and stifling his service will be a task. Aside from the defensive challenges he can pose for 'El Tri', he's already been responsible for three assists for the Dutch this tournament and is an explosive threat on the wings.
Mexico's midfield will see a change in Carlos Salcido for Juan Jose 'Gallito' Vazquez, but otherwise, Andres Guardado and Hector Herrera will continue to hold things down as they have been. Netherlands will be a big test, especially in midfield. The attention will really be on the one change of Salcido for 'Gallito' and how well he can work with the others in trying to quell the Netherlands' attack.
Giovanni Dos Santos and Oribe Peralta will continue their partnership up top, while Wesley Sneijder, Robben, and van Persie will lead for the Dutch. On paper, the attack the Dutch possess look far more threatening. Robben (6) and van Persie (5) are within one and two goals from breaking Jonny Rep's record of most goals scored for the Netherlands in a World Cup (7), and have showcased exceptional performances in finishing from what has been seen so far.
Both squads are fielding similar formations and have shown a high level of skill on the ball when they have possession. Either side is worthy of a spot in the Round of 16. For Mexico, they need to pay close attention to their left wing, which opens up too much space for players like the aforementioned and could be trouble if Holland get too confident. Getting on the score sheet early will be beneficial for 'El Tri', as most of their goals come later into their matches. They cannot afford to lose any confidence or momentum by allowing the Dutch to go up two or three goals while they hold zero.
04/30/2016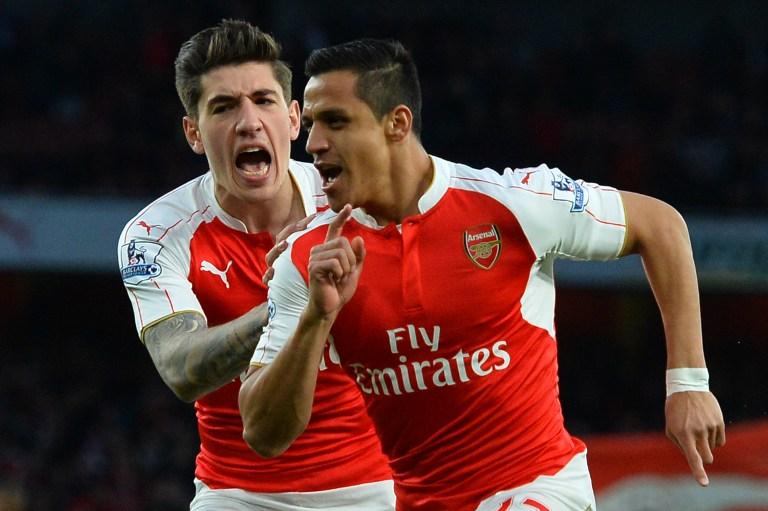 | | | | | | | |
| --- | --- | --- | --- | --- | --- | --- |
| | | | 6 | | | |
| | | | | | | |
| --- | --- | --- | --- | --- | --- | --- |
| | | | 3 | | | |
04/26/2016