Santos are in dire need of a revamp in their back line if they're hoping to be title contenders in the 2014 Apertura, let alone in the current 2014 Clasura Liguilla.
Santos' Future Success in Jeopardy Unless Changes are Made in Defence
05/09/2014
Santos are in dire need of a revamp in their back line if they're hoping to be title contenders in the 2014 Apertura, let alone in the current 2014 Clausura Liguilla. Their defense has been dreadful this season, and a team with as much attacking class and all around talent should be more well rounded if they're serious about winning titles (again).
The second goal conceded by Santos in the Liguilla semi-final on Wednesday is a prime example. Pachuca center-backHugo Rodriguez was able to comfortably tap in an easily served ball in the box, while all four Santos defenders stood within close range and watched.
All Clausura long: same story, different ball game.
Oswaldo Alanis and Jonathan Lacerda have the potential to complement each other well in the back, but often times, Alanis is caught ball watching (see above) and ends up being too slow in his attempts. Meanwhile, Lacerda is error-prone and struggles to deal with offensive duties, let alone his own defensive duties. Switching fluidly from offense to defense is something he hasn't quite mastered yet. Rafael Figueroa is fine on his own, but Jose Abella - with as much talent as he exudes down the wing and in his ability to assist in the attack- doesn't get the job done in the back.
Pedro Caixinha has had confidence in U-20's Abella and Sergio Ceballos, and has incorporated them into this first team since early on this season. Both are assets to the U-20 side, but Ceballos has been responsible for slip ups and turnovers (and goals allowed against his team!) when he's on.
Abella has been an important element to a squad down and out on its luck when it lost Alonso Escoboza earlier this season: the youngster was able help out by making deep runs down the wings to aid in service. In the back, however, he's not been able to work with a squad who can lead by example.
Their performance against Pachuca went both ways: offensively, Santos didn't do enough to capitalize on their chances. Most of their shots were from distance and only one was on target the entire game. Tuzos, however, pressured deep and had a consistent presence in Santos' 18-yard box. Santos didn't look the team leading a league in goals during this first leg.
Now, the second leg in Torreon favors Pachuca. They lead 2-0 and will be at an even greater advantage if they score at TSM. We all know what needs to happen for Santos to advance, but their best chance came in the first leg, when away goals count for more and have proven to be deciding factors in final outcomes.
A final thought: The sale of Daniel Ludueña to Pachuca, who then sold him to Pumas, has left a lingering absence in Santos' midfield. (He's played a big role in Pumas' and contributed to much of UNAM's success this Clausura.) Now, with rumors swirling around that Darwin Quintero could be on his way out, Santos could feel yet another dent, which might not hurt as badly if they were able to keep other teams from scoring easy goals on them.
04/30/2016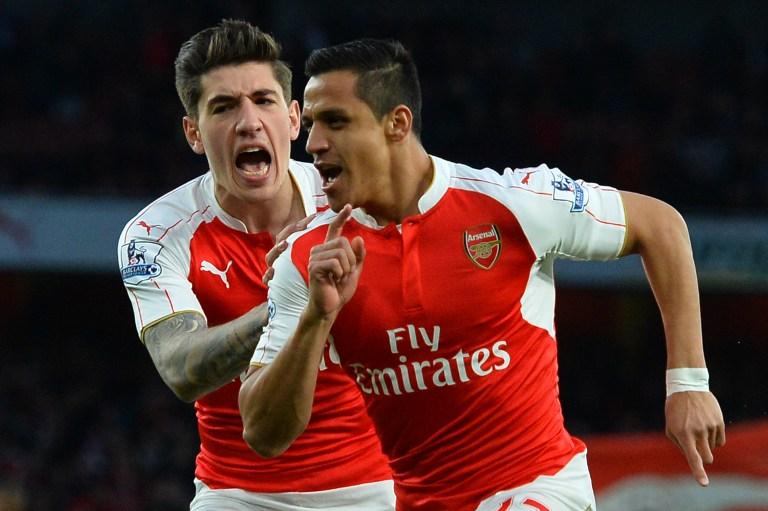 | | | | | | | |
| --- | --- | --- | --- | --- | --- | --- |
| | | | 6 | | | |
| | | | | | | |
| --- | --- | --- | --- | --- | --- | --- |
| | | | 3 | | | |
04/26/2016