Club Tijuana opened up their Copa MX campaign with a 3-1 win over Zacatepec by way of goals from Dario Benedetto, Joe Corona, and Henry Martin on Tuesday night at the Estadio Caliente.
Tijuana start Copa MX on high note with home win
07/30/2014
Club Tijuana opened up their Copa MX campaign with a 3-1 win over Zacatepec by way of goals from Dario Benedetto, Joe Corona, and Henry Martin on Tuesday night at Estadio Caliente.
Pitted in Group three with Chivas, Zacatepec and Coras de Tepic, Tijuana are currently level in points and goal differential with Chivas, who beat Coras de Tepic by the same scoreline in Guadalajara.
Xolos controlled the ball well, particularly in midfield, and did a good job of pressing forward with more attack from the wings. The partnership between Corona, Juan Arango, and Dayro Moreno was promising, not only because it was effective and fluid throughout the game, but because it could be very workable in league play for the season as Tijuana will undoubtedly look to improve upon their 0-2 start.
They looked a unit gunning to take this competition seriously while other teams in Liga MX fielded teams mainly composed of reserves and youngsters. While many have referred to Copa MX as an opportunistic tournament for the young players, Tijuana deployed a strong team with a good balance of experience.
Benedetto opened scoring for Xolos in the 23rd minute when a cross from Dayro Moreno came forward from the left, where Corona had previously started but eventually switched with Moreno. It was unarguably the best goal of the game - the timing was perfect for Benedetto to run and receive the pass and finish with a volley.
Zacatepec responded five minutes later when a cross from the box met Humberto Guzman , who was given too much room to slip between Oliver Ortiz and Juan Carlos Nuñez. He leveled things out with an unsaveable header by Gibran Lajud.
In the 32nd minute, Juan Arango delivered a ball centrally to Corona as he was able to find room to poke through and chip a ball from the center of the box. Corona covered a lot of space the entire game from left to right; it was only a matter of time before he was involved in a goal in one way or another.
Xolos took their 2-1 lead into halftime, coming out in the second half just as hungry as they were in the first. It only took nine minutes into play for Henry Martin to score Xolos' third of the night, when Hernan Pellerano controlled a ball in the Zacatepec box and passed it to Benedetto, who delivered it to Martin from a difficult angle. His header was reminiscent of Guzman's goal in the first half -- similar placement and technique.
It was a good win for Xolos, who were able to gain valuable chemistry-building playing time in a tournament that would really benefit the club from winning. After deep runs in Copa Libertadores and CONCACAF Champions League, a good Copa MX showing to round out their competition experience would only be beneficial.
They'll hit the road next week for the second leg in Morelos on August 5th before their next Copa MX opponent, Deportivo Tepic, away on August 19. They'll return to Estadio Caliente to finish that one off on August 26th, will travel Guadalajara to play Chivas on September 16th, and will return to host Chivas in the second leg on September 24th.
04/30/2016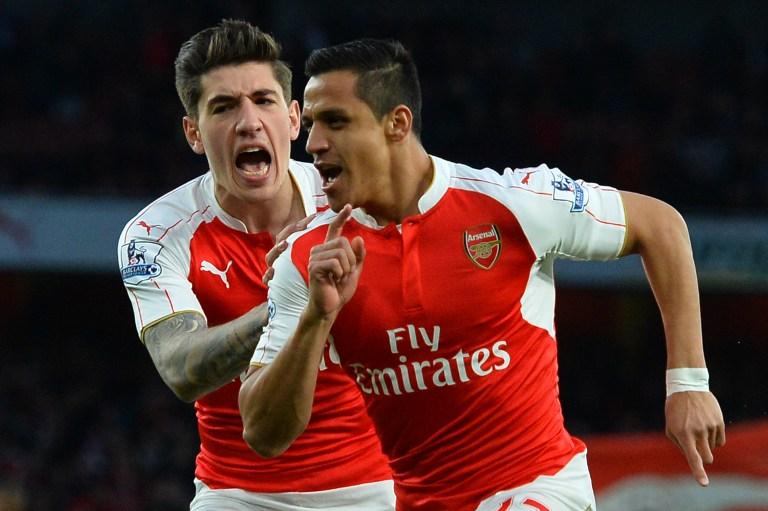 | | | | | | | |
| --- | --- | --- | --- | --- | --- | --- |
| | | | 6 | | | |
| | | | | | | |
| --- | --- | --- | --- | --- | --- | --- |
| | | | 3 | | | |
04/26/2016