Club Tijuana Xoloitzcuintles de Calinete host Toluca on Thursday night at the Estadio Caliente in the first leg match of the Clausura 2014 quarterfinals of Liga MX.
Tijuana Xolos vs Toluca: Apertura 2012 Final Rematch 
04/30/2014
Club Tijuana skirted into the Liguilla after losing their final game of the season in Tijuana to Leon. It took some help from Tigres UANL and Puebla to guarantee a spot for Xolos, but here they are, ready to face their 2012 Apertura Final opponent in a rematch for a place in the 2014 Clausura semi-finals. 2012 was the last time these two met in a Liguilla; Tijuana won 2-1 in the home leg and 2-0 in the second away leg for the Championship.
Toluca arrive at the playoffs following a dominant Clausura 2014 season where they finished in second place of the league table, four points off of league leaders Cruz Azul.
Head to head, Xolos are 4-3-1 against Toluca for a total of 15 points to Toluca's six, and has outscored them 10-5 in their last eight meetings, including the most recent - a 3-1 defeat at Estadio Caliente. Goals by Tijuana's top scorers in Dario Benedetto and Crisitan Pellerano helped Xolos achieve the victory, in addition to a midfield quick to counter and build an attack capable of finishing.
Tijuana Xolos' form too much of a wildcard
Historically, Tijuana have outplayed Toluca and the results on paper suggest they're stronger in that aspect, but Xolos have experienced a number of inconsistencies over the tournament which could prove to make them a wildcard, and not in a favorable way. They have struggled to win a regular season road game over a span of exactly 15 months, finally breaking their win-less-on-the-road streak on April 20 against recently-relegated Atlante. (The last time they'd won a league road game had been January 20 2013 against Pumas in Mexico City). They've shown extreme vulnerability in their back line, falling flat at times and failing to close in on their opponents' attack to force them into difficult situations. Easy giveaways and allowed goals have been a result of something that craves more creativity and cohesion. It could be a killer for this team against a squad like Toluca, especially at Nemesio Diez.
Positively, their leading goalscorer is their defensive midfielder, Cristian Pellerano, who has seven goals in 13 games, and tied for fourth place in league goals with Toluca's Pablo Velázquez and Cruz Azul's Marco Fabián. He can defend, hold, serve, and finish. He's everything Tijuana needs in a player at the moment.
Dario Benedetto is second in goals scored on the team with six. He's quick and versatile and has proven his worth since his 2013 debut when he scored three goals in his first game. Both Argentinians have been integral figures in the success Tijuana has seen in achieving a seventh place finish in the table.
Toluca Well Oiled Defense Looks to Shut Down Xolos
Toluca are less of a "wild card" - in fact, they could very well end up winning the title or coming very close to it if history doesn't repeat itself in the quarterfinals.
One of their strongest players, and some will argue he's best in the league at the moment (including Mexican National Team coach Miguel Herrera), is Isaac Brizuela. The 23 year old Mexican-American midfielder from San Jose, CA has impressed Herrera and earned a return call up for Mexico, after first becoming cap tied in the 2013 Gold Cup against Panama under Chepo de la Torre. His versatility is second-to-none on this team and he works extremely well with Velázquez and da Silva in feeding their attack, having finished three of his own in 13 games.
Though their game against Tijuana three weeks ago wouldn't suggest it, their defense is well organized and best in the league, having only allowed 14 goals during the Clausura (by comparison, Tijuana allowed 23). They've learned their lesson at Caliente and will work hard to protect their goalkeeper and prevent the same mistakes from costing them advancement in this match.
Head to head, Talavera and Tijuana goalkeeper Cirilo Saucedo are closely matched - Saucedo boasts one more save with 50 on the season, but Talavera has eight shutouts compared to Saucedo's four. Both are quality in their positions but Toluca is at a bigger advantage with a more well-oiled back line.

The key for Toluca in advancing is to beat out Tijuana's midfield, dismantle any connecting passes to Pellerano and Benedetto, and score early. For Tijuana, controlling Brizuela and Velázquez is crucial while scoring at least two early goals of their own for a confidence booster heading into Nemesio Diez.
Possible starting lineups:
04/30/2016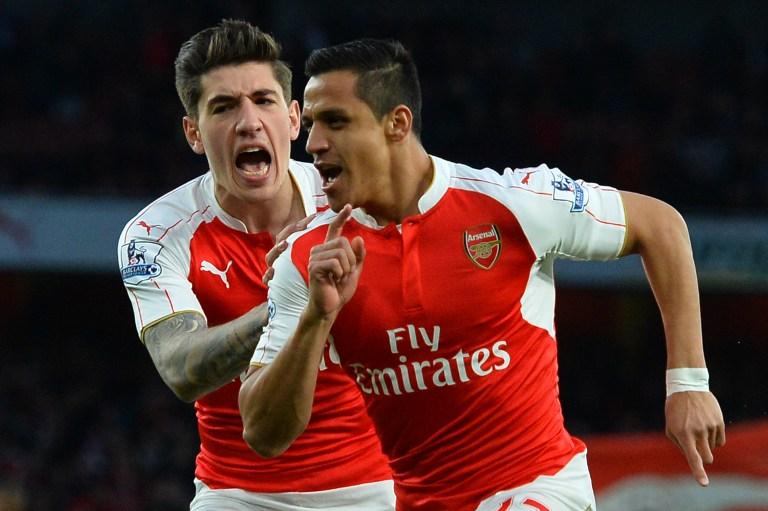 | | | | | | | |
| --- | --- | --- | --- | --- | --- | --- |
| | | | 6 | | | |
| | | | | | | |
| --- | --- | --- | --- | --- | --- | --- |
| | | | 3 | | | |
04/26/2016